Spring 2021 registration opens on January 1.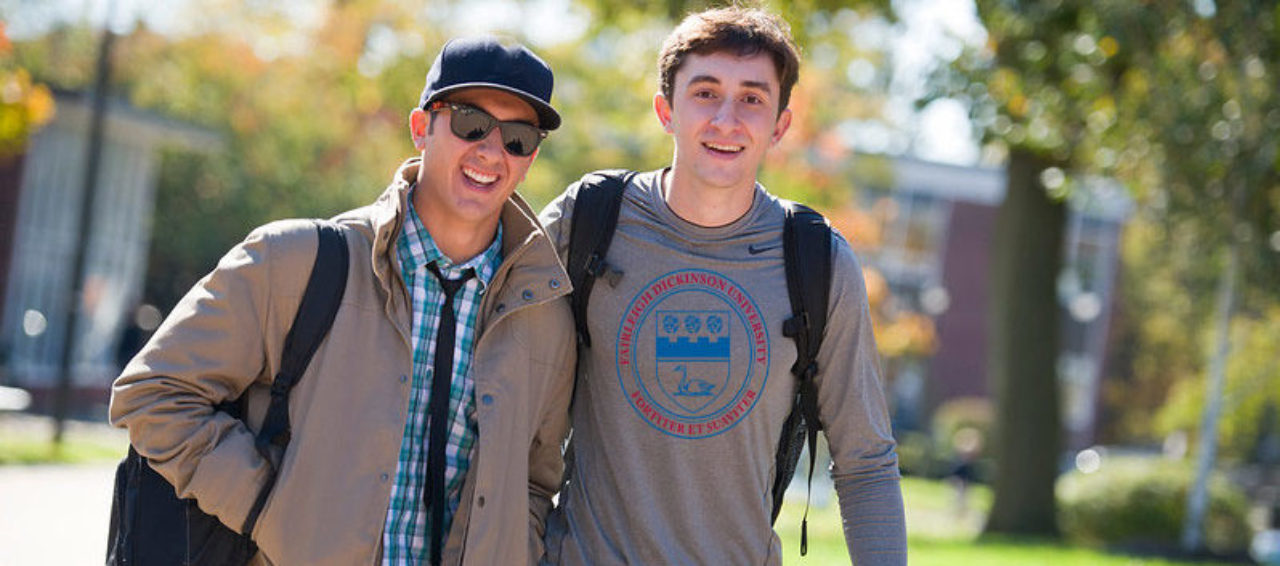 Apply Today | Request your Transcript | Course Descriptions | Middle College Course List |
The Middle College program at Fairleigh Dickinson University gives college-bound juniors and seniors the opportunity to earn college credit before they even graduate high school.
Qualifying students are enrolled in approved advanced and honors courses offered at their high school. Founded in 1984, the Middle College program is now affiliated with more than 100 high schools throughout New Jersey, providing over 3,000 students the opportunity to get a jump-start on their college education.
Program facts
The Middle College Program can give you college credit and/or advanced standing
The tuition cost for the 2020-2021 academic year is $267.00 per three-credit course and $89.00 per one-credit course. [One-credit course applies only to the Tomorrow's Teachers Program optional Field Experience I component]
Courses taken through the Middle College Program may be used for elective credits to meet college graduation requirements
You may list courses taken at Fairleigh Dickinson University as college courses on most college applications. It will be at the discretion of the receiving institution to accept or deny these courses
A note for students who have successfully participated in the Middle College Program and elect to enroll at Fairleigh Dickinson University (FDU): In some cases Middle College Program credits may transfer in as elective credit, and not credits in a student's major area. While all course credits are accepted by FDU as transfer credits, the equivalencies for these courses and how they will transfer is evaluated on a course-by-course basis. This generally applies to most colleges and universities to which you may apply to
The student must receive a final grade of "C" or better in order to receive the three college credits from Fairleigh Dickinson University for the course
In most cases, a maximum amount of twelve college credits may be accrued while in high school
If you plan on taking an AP Exam, you can also participate in the Middle College Program
At the conclusion of the academic year, your teacher will submit your final grade for your Middle College course(s) to Fairleigh Dickinson University. Your grade will be recorded on an official transcript
Participating NJ High Schools
Abraham Clark HS – Roselle
Acad Earth/Space Sci-PANTHER
Academy of the Holy Angels
Alexander Hamilton Prep Acad
Al-Ghazaly Jr/Sr HS
Bais Yaakov Machon Ora
Bais Yaakov of Passaic
Bergen County Academies – Hack
Bergen Cty VoTech Sch-Teterbo
Bergenfield High School
Bogota High School
Boonton High School
Bordentown Regional HS
Bridgewater-Raritan HS
Bruriah High School for Girls
Butler High School
Cedar Grove High School
Clifton High School
Cranford High School
Cresskill High School
Don Bosco Prep High School
Dumont High School
Dwight Morrow High School
Eastside HS – CAHTS
Eastside HS – GOPA
Eastside HS – SOIT
Elmwood Park Memorial HS
Fair Lawn High School
Fort Lee High School
Frank J. Cicarell Academy
Garfield High School
Glen Rock High School
Hackensack High School
Hanover Park High School
Hasbrouck Heights High School
Hawthorne High School
Heichal Hatorah
Hillel Yeshiva
Hoboken Charter School
Hunterdon Central Regional HS
Hunterdon County Academies
Ilan High School
Indian Hills High School
International High School
J. Christian Bollwage Academy
James Caldwell High School
Jefferson Township HS
John E. Dwyer Tech Academy
John F Kennedy-ACT
John F Kennedy-BTMF
John F Kennedy-STEM
Jonathan Dayton High School
Kearny High School
Lacey High School
Livingston High School
Lyndhurst High School
Mahwah High School
Mary Help of Christians Acad.

Memorial HS – West New York
Mesivta of Clifton
Middletown High School – North
Middletown High School – South
Monmouth County Vocational Sch
Montville High School
Morris County School of Tech
Morris Hills High School
Morris Knolls High School
Mount Olive High School
New Milford High School
New Providence High School
Northern Highlands Reg. HS
Northern Valley Demarest
Northern Valley Old Tappan
Ocean County Vo-Tech
Old Bridge High School
Orange High School
Paramus High School
Park Ridge High School
Parsippany High School
Parsippany Hills HS
Pascack Hills High School
Pascack Valley High School
Passaic Valley Regional HS
Pequannock Township HS
Point Pleasant High School
Rahway High School
Ramapo High School
Rancocas Valley Regional HS
Randolph High School
Red Bank Regional High School
Reenas Bais Yaakov HS
Ridgefield Memorial HS
Ridgefield Park High School
Rosa L Parks-Fine/Perform Arts
Rutherford High School
Scotch Plains-Fanwood HS
South Plainfield High School
Sparta High School
Spotswood High School
Teaneck High School
Thomas A. Edison Academy
Thomas Jefferson Arts Acad
Union Catholic High School
Vernon Township High School
Wall High School
Wallington High School
Wayne Hills High School
Wayne Valley High School
Weehawken High School
West Milford High School
West Morris Central HS
West Morris Mendham HS
West Orange High School
Whippany Park High School
Wood-Ridge Jr/Sr High School
Contact Information
Jordan Mitchell, Senior Program Director
1000 River Road, H-DH1-02 Teaneck, NJ 07666