René Steinke
René Steinke is a 2016 Guggenheim Fellow. Her most recent novel is Friendswood, which was shortlisted for the St. Francis Literary Prize, and was named one of National Public Radio's "Great Reads." She is also the author of The Fires and Holy Skirts, which was a 2005 finalist for the National Book Award. Her writing has appeared in The New York Times, Vogue, Salon, Redbook, TriQuarterly, Bookforum, and in various anthologies. She is the former Editor-in-Chief of The Literary Review, and now serves as Editor-at-Large. Steinke teaches creative writing and literature, and she directs the low-residency MFA program.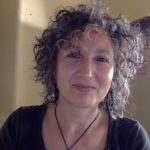 Gracelyn Weaver
MFA Coordinator. Keeping the MFA house in order since 2011.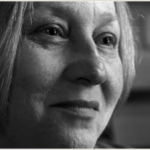 Renée Ashley
Renée Ashley is the author of six volumes of poetry: The View from the Body; Because I Am the Shore I Want to Be the Sea; Basic Heart, which won the X.J.Kennedy Poetry Prize; The Revisionist's Dream; The Various Reasons of Light; and Salt, which won the Brittingham Prize in Poetry, as well as a novel, Someplace Like This, and two chapbooks, The Museum of Lost Wings and The Verbs of Desiring. She has received fellowships in both poetry and prose from the New Jersey State Council on the Arts and a fellowship in poetry from the National Endowment of the Arts. A portion of her poem, "First Book of the Moon," is included in a permanent installation by the artist Larry Kirkland in Penn Station, NYC. She has served as Assistant Poetry Coordinator for the Geraldine R. Dodge Foundation and as Poetry Editor of The Literary Review. Ashley teaches poetry in the low-residency MFA program.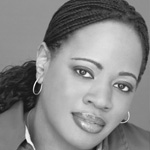 Coe Booth
Coe Booth was born and raised in the Bronx, New York.  She received an MFA in creative writing from The New School.  Her first novel Tyrell won the 2007 Los Angeles Times Book Prize for Young Adult Fiction.  Her novels Kendra and Bronxwood were both selected by the American Library Association as Best Books for Young Adults.  Her first novel for middle-school readers, Kinda Like Brothers, will be released this fall. Booth teaches writing for young adults and children in the low-residency MFA program.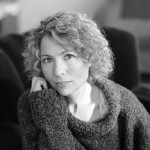 Rebecca Chace is the author of Leaving Rock Harbor (novel, Scribner, 2010); Capture the Flag (novel, Simon and Schuster, 1999); Chautauqua Summer (memoir, Harcourt-Brace, 1993); June Sparrow and The Million Dollar Penny, her first novel for middle readers, May, 2017 (Harper Collins). Plays: Colette (Theatre for the New City, NYC, 1993); The Awakening (an adaptation of the novel by Kate Chopin) premier, Book-It Repertory Theatre at Seattle Rep (2005); third production, Voices of the South, Memphis, TN. (2015). Ms. Chace adapted her novel, Capture the Flag, for the screen with director Lisanne Skyler; the Showtime Tony Cox Screenwriting Award (short film), Nantucket Film Festival, 2010. She has written for the New York Times Magazine, New York Times Sunday Book Review, the Huffington Post, The LA Review of Books, Guernica Magazine, NPR's All Things Considered and other publications. She has been a Writing Fellow at Dora Maar House, Menerbes, France (2016); the Wertheim Study at the New York Public Library (2015-2016); the Grace Paley Fiction Fellowship, Vermont Studio Center (2014). Other writing fellowships include the MacDowell Colony, the Yaddo Foundation, The Ragdale Foundation; and others. She is Associate Professor of Creative Writing and Director of the MA Program in Creative Writing at Fairleigh Dickinson University, as well as a senior associate faculty member at Bard College's Institute for Writing and Thinking.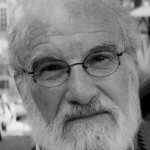 Walter Cummins has published more than 100 short stories. His seven story collections are titled: Witness; Where We Live; Local Music; The End of the Circle; The Lost Ones; Habitat: Stories of Bent Realism; and Telling Stories: Old & New. He is also the author of two novels, A Stranger to the Deed and Into Temptation and a collection essays and reviews called Knowing Writers. His nonfiction books include The Literary Explorer, co-written with Thomas E. Kennedy, a study of the impact of TV on life in the U.S., Programming Our Lives: Television and American Identity, co-written with George Gordon. He has collaborated on several photo histories of the Vanderbilt-Twombly Florham Estate that became the Fairleigh Dickinson Florham campus. More information may be found on his Amazon Authors Page. With Thomas E. Kennedy, he is co-publisher of Serving House Books, a literary imprint. Cummins teaches fiction in the low-residency MFA program.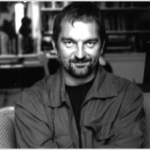 David Daniel
David Daniel's collections of poems include Seven Star Bird, for which he won the Levis Reading Prize; and his chapbook, The Quick and the Dead. Daniel's new collection, Ornaments and Other Assorted Love Songs is forthcoming as part of the Pitt Poetry Series, University of Pittsburgh Press. He is a regular contributor to The American Poetry Review, and poems, essays and reviews have appeared in numerous other journals, including the Harvard Review, AGNI, Post Road, Witness, Boston Review, and Ploughshares, where he served as the Poetry editor from 1992 to 2007. Daniel holds degrees from Vanderbilt, Johns Hopkins, and the University of Virginia. He is the Director of the undergraduate creative writing program at Fairleigh Dickinson University, where he created WAMFEST (The Words and Music Festival), which has featured such artists as Bruce Springsteen, Robert Pinsky, Rosanne Cash, and many others. He lives in Boston, with his wife and three sons. Daniel teaches poetry in the low-residency MFA program.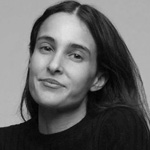 Donna Freitas
Donna Freitas is the author of six novels for children and young adults, including The Survival Kit (FSG, 2011), named an ALA Best Books for Young Adults and the winner of the Bookstar Award in Switzerland, and This Gorgeous Game (FSG, 2010), also named an ALA Best Books for Young Adults, a winner of the CCBC Choice Award, and a Chicago Public Library Best of the Best winner. Her novel, The Possibilities of Sainthood (FSG, 2008), received five starred reviews and many accolades, including: an Indie Next Kids' List Great Read, Society of School Librarians International Book Award Honor Book, VOYA Top Shelf Fiction for Middle School Readers, and the Texas Lone Star Reading List. Donna has also published two middle grade companion novels with Scholastic, Gold Medal Summer (about a gymnast) and Gold Medal Winter (about an ice skater), which just won a CCBC Choice Award. In June, Unplugged the first novel in her sci-fi trilogy about two competing worlds, one real, one virtual, will be out in June from HarperTeen. Donna teaches writing for young adults and children in the low-residency MFA program.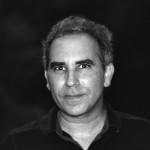 David Grand
David Grand's most recent novel is Mount Terminus. He is the author of Louse, a New York Times Notable Book and a Los Angeles Times Best Book of the Year, and The Disappearing Body, which Bookforum described as "satirical noir at its mesmerizing best." Jonathan Lethem has described Grand as "a stealth operator, a magician-architect in prose, building elegant mysterious structures." He received his MFA from New York University, where he held the Fellowship in Fiction and studied with E.L. Doctorow. His writing has appeared in anthologies as well as The New York Times Magazine, Travel and Leisure, BlackBook, and elsewhere. Grand teaches fiction in the low-residency MFA program.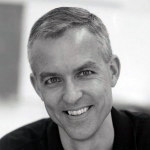 H. L. Hix
H. L. Hix's recent books include a poetry collection, Rain Inscription; an edition, with Julie Kane, of selected poems of contemporary Lithuanian poet Tautvyda Marcinkevičiūtė, called Terribly In Love; an essay collection, Demonstrategy; and an art/poetry anthology, Ley Lines. Other recent poetry collections include American Anger; First Fire, Then Birds; Incident Light; and Chromatic (a finalist for the National Book Award). His books of criticism and theory include Spirits Hovering Over the Ashes: Legacies of Postmodern Theory, and Morte d'Author: An Autopsy. He earned his Ph.D. in philosophy from the University of Texas, and taught for fifteen years at the Kansas City Art Institute. More information is available at his website: www.hlhix.com. Hix teaches poetry writing and literary translation in the MFA program.

Idra Novey
Idra Novey is the author of the novel Those Who Knew, a Best Book of 2018 with NPR, Esquire, BBC, Kirkus Review, O Magazine and a New York Times Editors' Choice. Her first novel Ways to Disappear, received the 2017 Sami Rohr Prize, the 2016 Brooklyn Eagles Prize, and was a finalist for the L.A. Times Book Prize for First Fiction. Her poetry collections include Exit, Civilian, selected for the 2011 National Poetry Series, The Next Coun­try, a finalist for the 2008 Foreword Book of the Year Award, and Clarice: The Visitor, a collaboration with the artist Erica Baum. Her fiction and poetry have been translated into ten languages and she's written for The New York Times, The Los Angeles Times, NPR's All Things Considered, New York Magazine, and The Paris Review. She is the recipient of awards from the National Endowment for the Arts, Poets & Writ­ers Mag­a­zine, the PEN Trans­la­tion Fund, and the Poetry Foundation. She has also translated the work of several prominent Brazilian writers, most recently Clarice Lispector's novel The Pas­sion Accord­ing to G.H. She's taught at Columbia University, NYU, the Catholic University of Chile, and in the Bard Prison Initiative. Currently, she teaches fiction at Princeton University.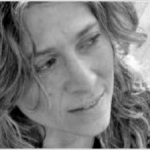 Minna Proctor
Minna Zallman Proctor is the author of Landslide: True Stories (2017) and Do You Hear What I Hear? (2004). She has been working in publishing since 1995 and was editor of Colors and managing editor of Bomb. Her essays and reviews have appeared in such publications as Aperture, Bookforum, The LA Times Book Review, Guilt & Pleasure, The Nation, American Scholar, and The New York Times Book Review. She has been a fellow at the MacDowell Colony in New Hampshire and Bogliasco in Italy. Proctor's translation of Love in Vain, Selected Stories of Federigo Tozzi won the PEN Poggioli Prize in 1998. Her other translations include Fleur Jaeggy's These Possible Lives, Bruno Arpaia's novel, The Angel of History, work by Dino Campana, fiction by Simona Vinci, essays by Umberto Eco, Pierpaolo Pasolini, and a biography of Fellini. Proctor teaches Nonfiction in the Creative Writing Department at Fairleigh Dickinson University.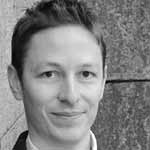 Eliot Schrefer
Eliot Schrefer is a New York Times-bestselling author, and has twice been a finalist for the National Book Award. In naming him an Editor's Choice, the New York Times has called his work "dazzling… big-hearted." He is also the author of two novels for adults and four other novels for children and young adults. His book have been named to the NPR "best of the year" list, the ALA best fiction list for young adults, and the Chicago Public Library's "Best of the Best." His work has also been selected to the Amelia Bloomer List, recognizing best feminist books for young readers, and he has been a finalist for the Walden Award and won the Green Earth Book Award and Sigurd Olson Nature Writing Award. Schrefer teaches writing for young adults and children in the low-residency MFA program. www.eliotschrefer.com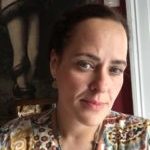 Rosie Schaap
Rosie Schaap is the author of the memoir Drinking With Men, named one of the best books of 2013 by Library Journal and National Public Radio. She was a columnist for The New York Times Magazine from 2011 to 2017, and has also written for the Times' book review, dining, sports, and travel sections, Food & Wine, Lucky Peach, Saveur, and Travel + Leisure. A contributor to This American Life, her essays have appeared in anthologies including Here She Comes Now: Women in Music Who Have Changed Our Lives and Tales of Two Cities: The Best and Worst of Times in Today's New York. Her next book, Becoming a Sommelier, is scheduled for publication in 2019. See her author page at Penguin Random House.