Canadian Shoreline Cleanup
FDU Vancouver Campus Celebrates 10 Years of Community Service
Over 30 FDU Students and members of the Vancouver Yaletown Rotaract and Rotary Clubs joined to clean up the shoreline of False Creek in Vancouver on Saturday, October 1, 2016. This is the 10th year that FDU has partnered with Rotary International for the Shoreline Clean up and help make the Vancouver community a cleaner place. This year the group collected close to 75  lbs of garbage from the shoreline including an old tire, a broken umbrella, and about 800 cigarette butts. Director of Student Services, Jobin Mojtabavi noted that "the Shoreline cleanup has become a regular event for FDU. It is great to see students coming out to the cleanup year after year. Over this time, we have removed close to 1,000 lbs of debris from Vancouver's shorelines".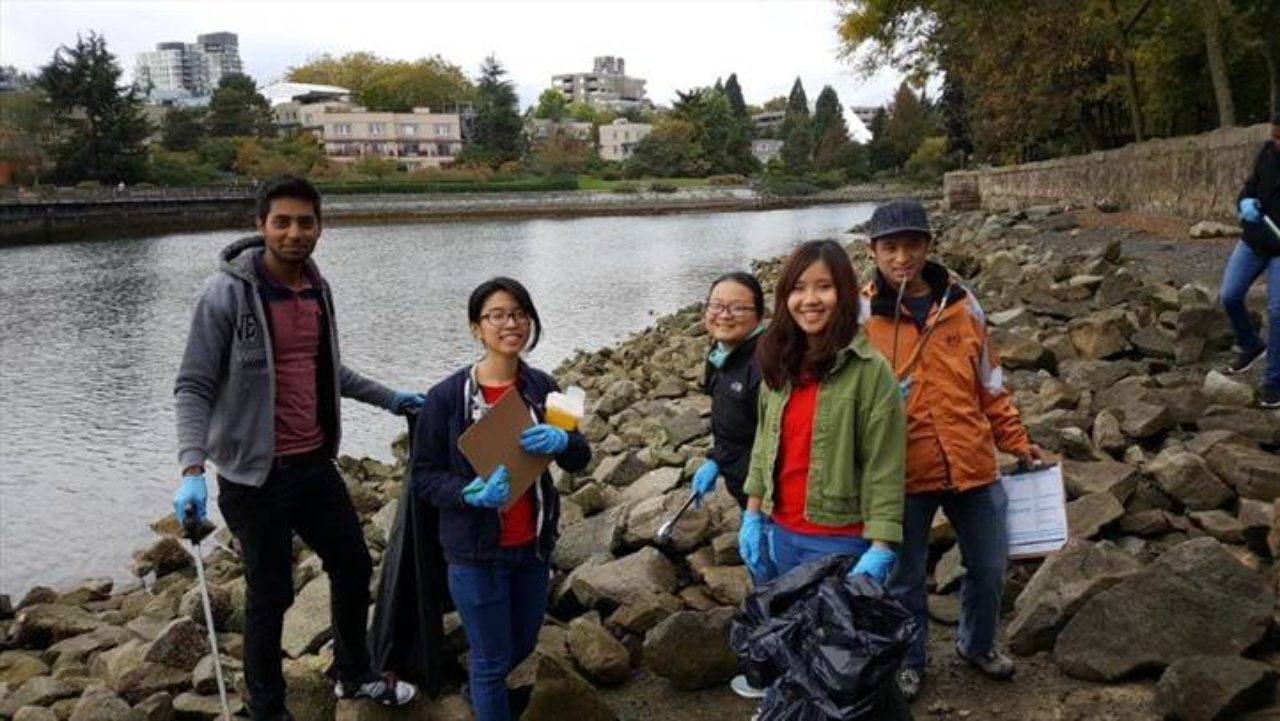 Shoreline Cleanup is a great example of how FDU is involved locally, and works with other organizations such as Rotary to serve our community" commented  Neil Mort, Director of Enrollment Services, who initiated the first clean up in 2007. "It is also a great example of FDU student involvement in a global initiative".  The cleanup is not only a conservation initiative, it also provides data for world-wide environmental research. All debris collected is tabulated and reported to the Vancouver Aquarium that works with the International Coastal Cleanup to contribute to worldwide results.
The Vancouver event was part of the Great Canadian Shoreline Cleanup, a national campaign, which is organized by the Vancouver Aquarium. It was inspired by the International Coastal Cleanup campaign which began 1986 by the Ocean Conservancy who were appalled by the trash they were seeing on the shoreline in Texas. Now in its 30th year, the international campaign has involved more than 11.5 million volunteers since starting, and last year alone collected over 18 million pounds of debris from shorelines around the world. The data collected from the cleanups has provided valuable information on global trends to support campaigns to address environmental issues.
"Tiny trash, BIG IMPACT" is a motto of the international campaign. Each year, in addition to larger items, clean ups around the world collect millions of pieces of small items, which in total have global proportions. Among the most common items collected are: