Model United Nations at Vancouver Campus
What Is Model United Nations?
Model United Nations simulates United Nations, International Organizations, and governmental bodies such as the World Health Organization, and government cabinets – in which participants are assigned to represent countries, organizations, or leaders in order to debate pressing international issues. Over a series of committee sessions, the delegates have to work together constructively in order to introduce working papers and eventually draft resolutions. The sessions end when the committee votes on all the introduced draft resolutions, generally choosing to adopt a single document that addresses the problem being discussed. The sessions are moderated by a Chair and are (with the exception of some Specialized Agency committees) run under rules of parliamentary procedure.
Participating in Model United Nations is an excellent way to develop one's negotiation skills, learn effective communication skills and form solutions with peers from around the world, as well as to broaden one's perspective on a variety of international topics. In today's era of rapid globalization, the leadership, organizational, creative, and personal skills that you develop will be useful for any career.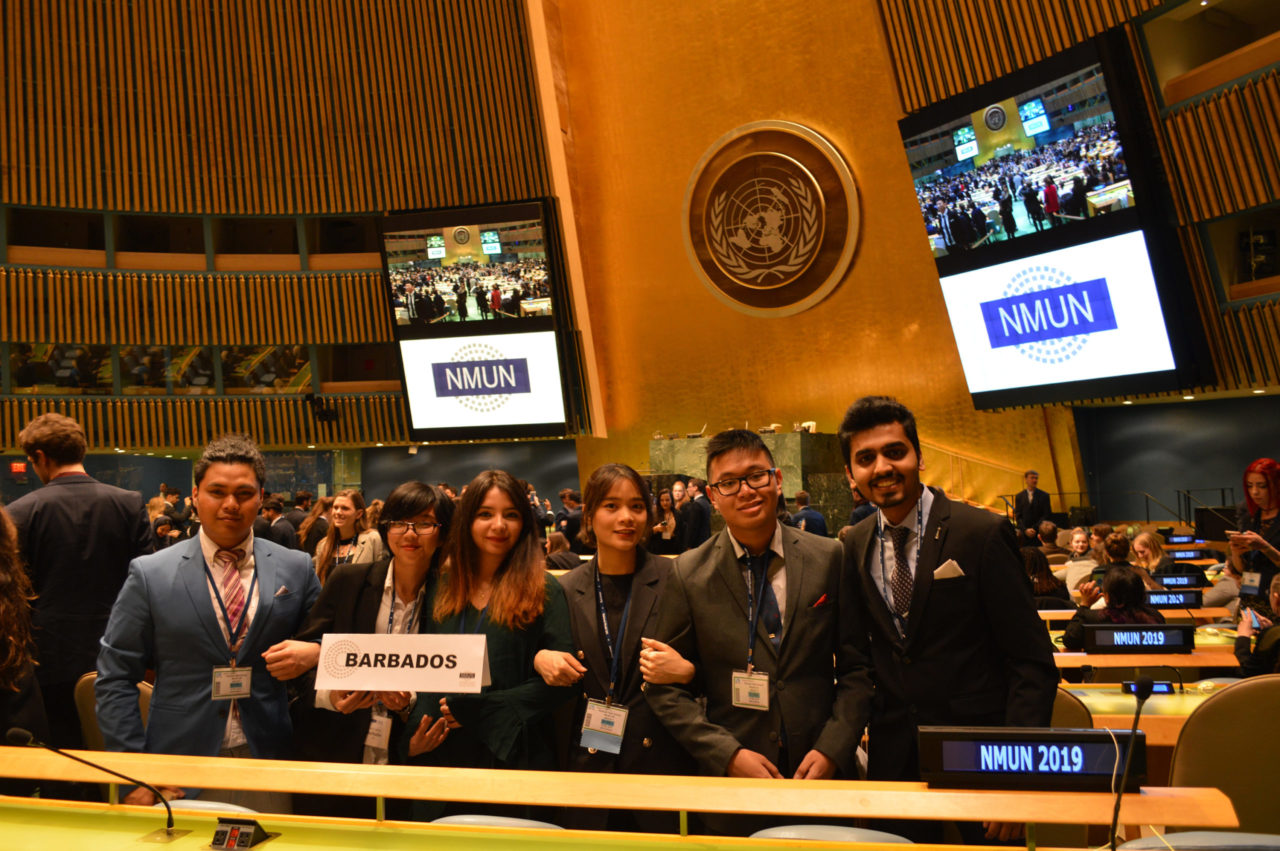 WorldMUN
WorldMUN was founded in 1991 by several Harvard students who were looking to create a different Model United Nations experience.  It was only natural that the conference's first session would be in Miedzyzdroje, Poland, a city that had just had its borders opened with the fall of the Iron Curtain.
World Model United Nations Conference (WorldMUN) is the most diverse college-level Model UN conference in the world, attracting more than 2,200 college students from more than 65 countries each year for a youth summit.  WorldMUN moves to a new international city each year, and have already travelled to locations such as The Hague in the Netherlands; Puebla, Mexico; Geneva, Switzerland; Beijing, China; Belo Horizonte, Brazil; and Sharm El Sheikh, Egypt. Vancouver, Canada was thus very proud to host the 22nd WorldMUN Conference. The conference lasts one week in March and combines committee sessions during the day with nightly social events. The events provide delegates with a great way to experience the host-country's culture and to learn from students from around the world. WorldMUN was founded in a spirit of idealism and today's conferences still represent and exhibit this philosophy in a way that promises a unique experience to all its delegates. Few university students, let alone business and government leaders, have the opportunity to take part in a conference of this magnitude with this global scale.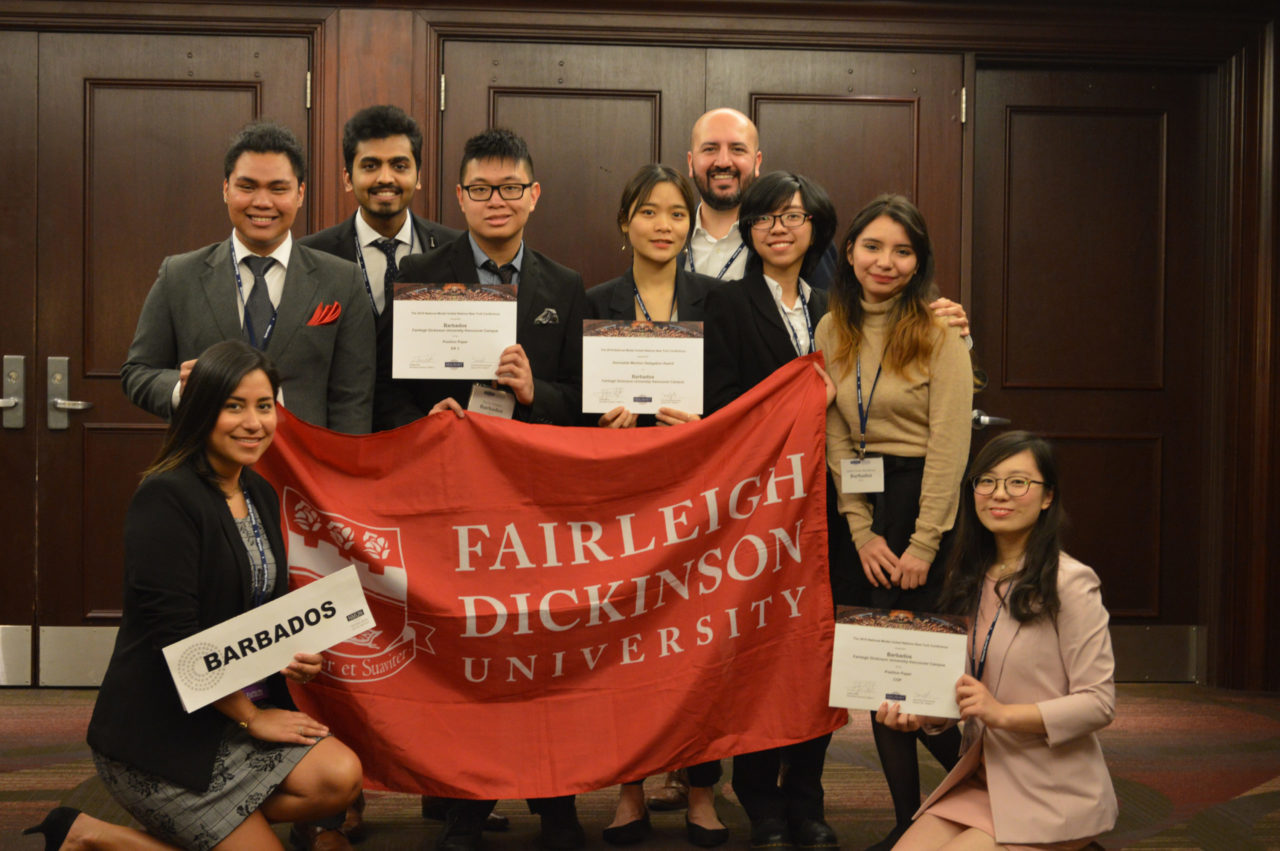 My Testimonial
I am proud to have been the organizer and head delegate of the team that participated in this year World Model United Nations. In the past I have participated in Zimbabwe Model United Nations so when I learned that WorldMUN was going to be in Vancouver this year, I saw this as an opportunity for the school to experience something new and to participate in something pinnacle. Being head delegate of this Lithuanian delegation was an amazing experience for me but being a delegate was even more rewarding. I was in the Social and Humanitarian Committee (SOCHUM) and our topic of discussion was education. Participating opened my eyes to a new world and allowed me to be part of a generation that not only identifies key issues in our world, but takes a step further in developing resolutions for them. Trying to express in words what this conference taught me and showed me is very difficult but I will say it was nothing short of breath-taking, eye-opening and absolutely life-changing.
The MUN Club of FDU Vancouver is very proud to have attended this conference and we are grateful for the school's assistance in funding. We are already working on next year's WorldMUN as well as trying to attend other MUN conferences so as to gain more experience. I would like to think that this Model United Conference was the first of many to come and I am personally excited to see the club and FDU students embark on this journey.
Written by Rumbidzai Kabatebate (President of the MUN Club and Head Delegate of the MUN team).