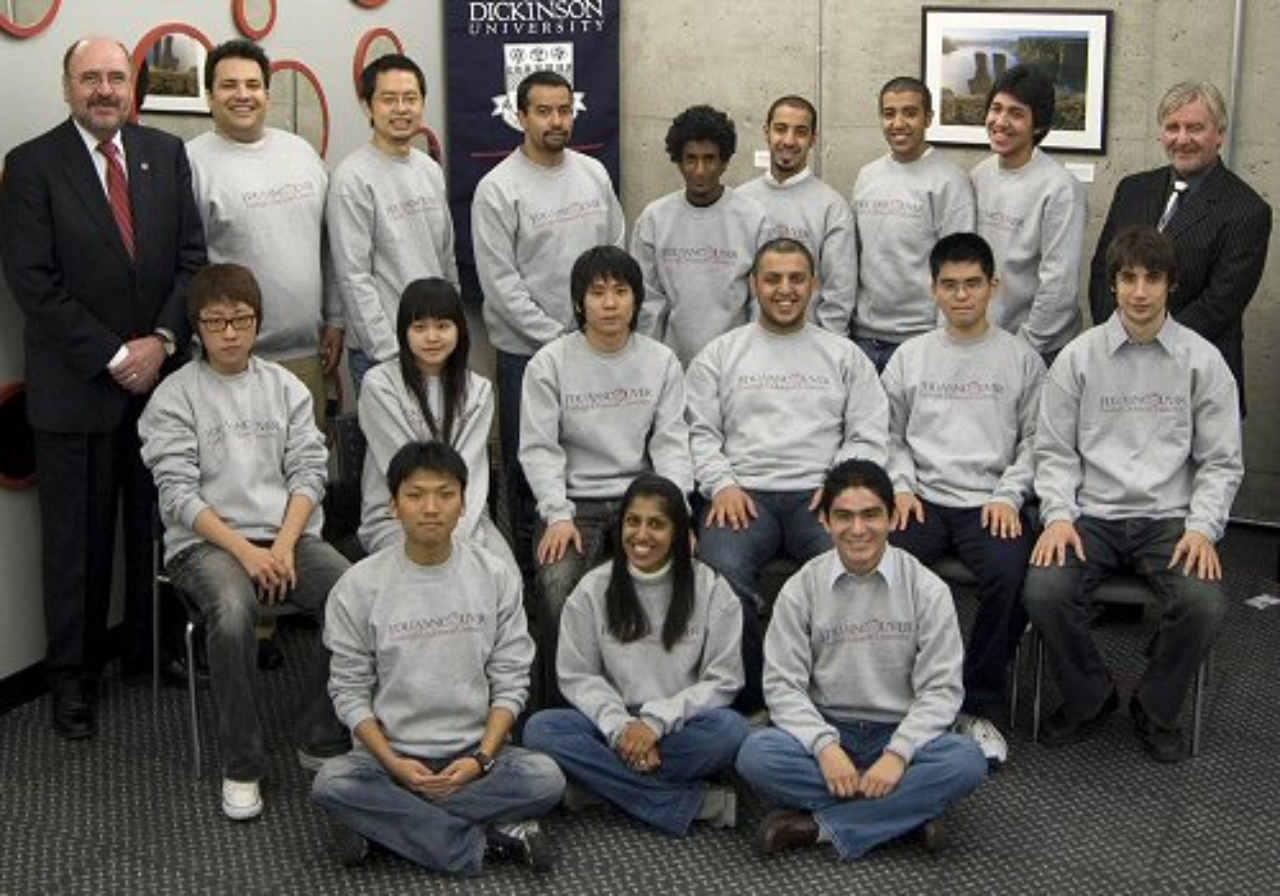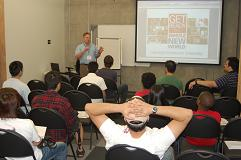 There is no better time in the academic year, except maybe a graduation ceremony, than meeting and greeting the freshman class. One of the most exciting freshman class orientations has to be the inaugural class. Even more confounding is the freshman class of an American university in Canada with a mission of world citizenship education through global education. As you might have gathered the confluence of these factors make today a very special day for FDU.
We have students from Africa, Korea, Puerto Rico, Saudi Arabia, India, and Mexico. We have staff from Canada (Anglophone and Francophone), Ireland, England, Japan, USA, China, South Africa and Russia. The faculty comes to us from Czechoslovakia, Iran, England, Iceland, Canada and China.
Students were treated to a welcome from Dean Haslam and a loosely crafted juxtaposition between the 'world game' (soccer) and global education. He followed this with an explanation of the history and traditions of FDU for academic excellence and lifelong learning. Dean Haslam noted that the decision they made to attend university is one of the most important decisions of their lives and should not be taken lightly. He noted that their decision to attend FDU was an excellent decision, because among all the other important things they learn from each other, and from their professors, they can come to his office any time and talk about the English Premier League!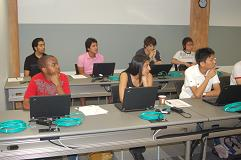 The student orientation included talks by Mr. Neil Mort on student services, Mr. David O'Reilly on learning resources and Mr. Jonn Martell on technology support. Students engaged in campus tours, ice breakers and a campus wide scavenger hunt. All this concluded with a campus tour around Yaletown, Vancouver and included a trip past the Vancouver Public Library, eateries, coffee shops and the odd hidden treasure to be found on the ground floor of the Law Society.