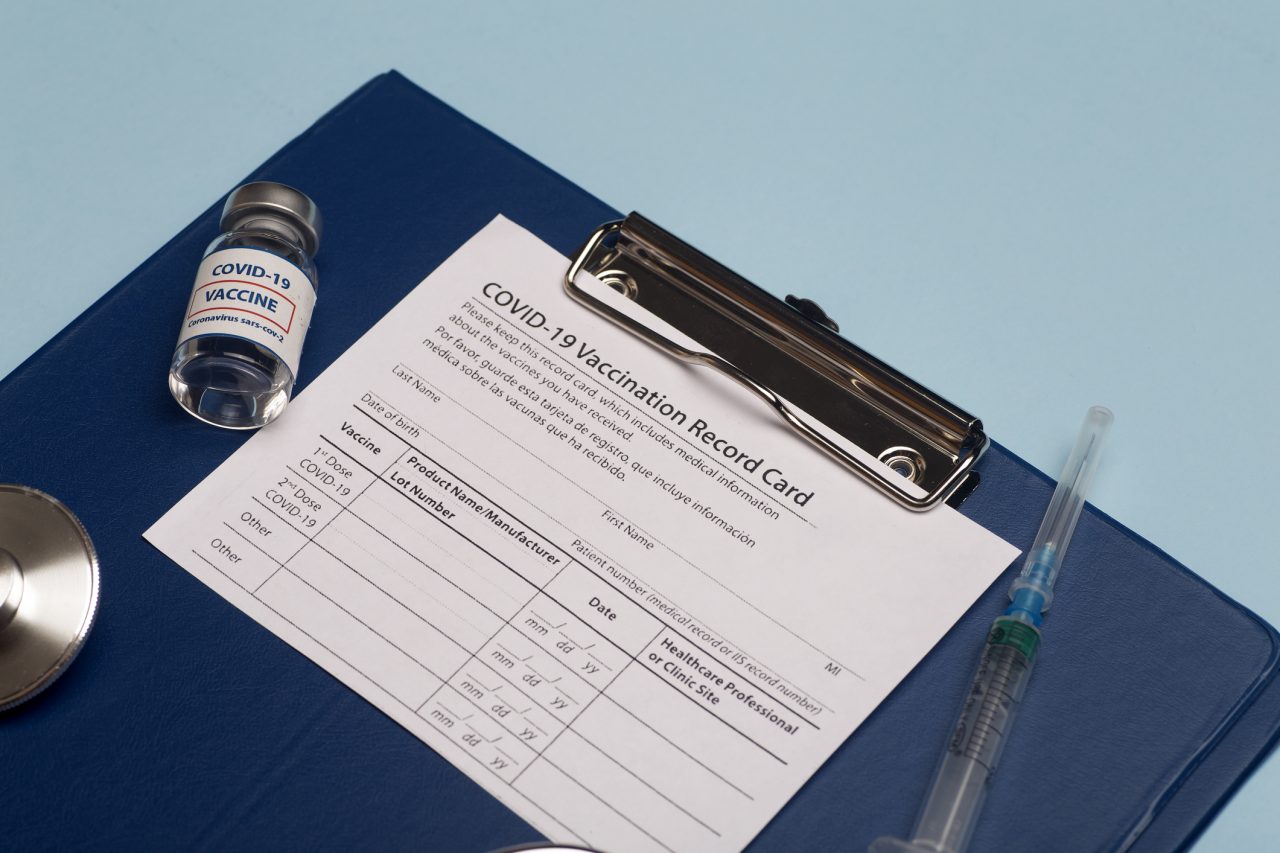 Fairleigh Dickinson University will require all students who attend the Metropolitan or Florham Campus to be immunized against COVID-19. Students must be fully vaccinated before the Fall 2021 semester begins and must receive a COVID-19 vaccine that is authorized by the U.S. Food and Drug Administration (FDA). 
This requirement is based on our desire to reduce the risk of infection for as many community members as possible and to help reach a point of herd immunity that will enable a return to high levels of in-person engagement and experiences.    
Students must upload a copy of their vaccination card to the University's health information portal (Medicat). Please note that FDU will allow limited medical and religious exemptions in keeping with applicable law and standard practices.   
For more information and answers to frequently asked questions, please see the section below and continue to monitor this site for further updates.  
COVID-19 Vaccination FAQs
Will FDU require students to be immunized against COVID-19?  
Yes, FDU is updating its immunizations policy and will require all students who attend either the Metropolitan or Florham campus to be immunized against COVID-19. Students must be fully vaccinated before the fall semester begins; "fully vaccinated" means that two weeks have elapsed after the final injection of a vaccine. This will include all students who will be on campus to live, attend classes, or engage in any in-person activities. Students enrolled in fully online programs and who do not come on campus will not need to provide proof of vaccination. 
Will students who do not live on campus be required to be immunized against COVID-19?
Yes. All students who will be present on either the Metropolitan or Florham campus must be immunized against COVID-19 whether or not they live on campus.
Will students have to prove that they have been vaccinated? How?    
Yes. Proof of vaccination will be required of all students who will be present on either the Metropolitan or Florham campus. Students who will be living on campus must provide proof of vaccination before moving in. Students can upload a copy of their vaccination card to Medicat, the University's health information portal, to verify that they are fully vaccinated. Students can upload their record after they have received their final dose of vaccine. Medicat can be accessed with the same username and password that is used for FDU student accounts. If you are having technical difficulties, please contact the Help Desk at 973-443-8822. 
What vaccines fulfill this requirement? 
Students must receive a COVID-19 vaccine that is authorized in the United States by the Food and Drug Administration (FDA). At this time that includes vaccines from Pfizer, Moderna, and Johnson & Johnson.
How will students based outside the U.S. who cannot receive a vaccine authorized by the FDA fulfill the requirement? 
We recognize that students outside the United States may only be able to obtain vaccines that have been authorized by the World Health Organization (WHO) but not the FDA. Following the guidelines of the U.S. Centers for Disease Control and Prevention (CDC), FDU will recognize vaccines authorized for use by the WHO. Accordingly, international students who receive any of the FDA- or WHO-authorized vaccines will meet the FDU requirement. 
We also understand that some students based outside the United States might not be able to obtain a vaccine authorized by either the WHO or FDA. FDU will work with these students to help them receive an FDA-approved vaccine after they arrive in the United States. 
Do students who already had COVID-19 still need to show proof of vaccination to attend FDU?
Yes. Students who have tested positive for COVID-19 in the past still must be vaccinated and show proof of their vaccination.
Why should individuals get vaccinated?
Studies have shown that vaccines currently authorized for use in the United States are highly effective (more than 90%) at preventing COVID-19. COVID-19 vaccination is an important step in stopping the pandemic, protects people who are vaccinated from getting sick or severely ill with COVID-19, and may also protect others around them. The U.S. Centers for Disease Control and Prevention (CDC) recommends you get a COVID-19 vaccine as soon as one is available to you.
Are the vaccines safe?
According to the CDC, the authorized vaccines are safe and effective, and studies have shown they prevent severe illness and death from the virus. For more information, see the CDC website. FDU has announced the vaccination policy well ahead of the fall semester so that students and their families have the opportunity to gather information, consult with their physicians and trusted health professionals, and make informed choices.   
What are the side effects of the vaccines? 
Information about possible side effects is available on the CDC website. Many people have reported no side effects, while others report normal side effects that are signs your body is building protection. According to the CDC, these can include pain, redness, or swelling at the injection site and/or tiredness, headache, muscle pain, chills, fever, or nausea; and normal side effects only last a couple of days. 
Will there be any exemptions from this requirement?  
Yes. FDU will allow limited exemptions for religious and medical reasons (including based on a disability or advice from a physician not to receive a COVID-19 vaccination while pregnant or breastfeeding).
How can students request an exemption?
FDU will require students who request an exemption for religious reasons to submit a written statement, signed by the student (or by a parent or legal guardian if the student is a minor), explaining how immunization conflicts with the student's sincere religious beliefs. FDU will require that students who request a medical exemption submit a written statement from their health care provider explaining the medical contraindication and the time period for which the exemption is being requested. A form is provided in Medicat for those who wish to request an exemption.  
Will exempted students be required to provide a negative COVID-19 test before arriving on campus?   
Yes, students (both residents and commuters) who receive an exemption will be required to produce documentation of a negative result from a molecular (polymerase chain reaction) COVID-19 test, which must have been received no earlier than 72 hours prior to arrival on campus, either to attend classes, or, if applicable, to move into a residence hall. 
Will FDU require faculty and staff to be vaccinated?  
While the vaccination requirement applies only to students at this time, a working group is assessing whether vaccination against COVID-19 will also be required for all FDU faculty and staff. In the meantime, FDU strongly urges all faculty and staff to get vaccinated as soon as possible. 
What is Emergency Use Authorization (EUA)? 
The COVID-19 vaccines have been authorized by the FDA through a process called Emergency Use Authorization (EUA). This authority allows the FDA to make certain medical products (such as vaccines and new treatments) available during public health emergencies. For the FDA to issue an EUA, safety and efficacy must be demonstrated, and certain criteria must be met, including that there are no adequate, approved, and available alternatives. More information is available at the FDA website. 
Can FDU legally require vaccinations for COVID-19 that only have an EUA?
The University carefully reviewed these considerations and believes its policy requiring vaccines with an EUA is consistent with current legal authorities.  
Where can students and other community members get vaccinated?  
The options for receiving vaccinations are expanding. We strongly urge all students, faculty and staff to get an appointment as soon as they are eligible. All individuals aged 16 and older who live, work, or study in New Jersey are now eligible for COVID-19 vaccines, regardless of immigration or insurance status.
How can an individual make a vaccine appointment?
To register and learn more about making vaccine appointments, community members can consult the state's website. In addition, FDU is working with regional health facilities (Holy Name Medical Center in Teaneck, N.J., and Atlantic Health System in Morristown, N.J.) to facilitate vaccinations for students, faculty, and staff. You can register directly for either option. Go to the Holy Name Vaccine Registration Portal and, in the category of "Eligibility Information," faculty, staff, and students should select "Educator/Childcare," and then list Fairleigh Dickinson University as the organization. For Atlantic Health System, go to COVID-19 Vaccine – FDU – Atlantic Health. 
Do individuals have to pay to be vaccinated?
No. The New Jersey Department of Health has stated that no one will have to pay to be vaccinated. If you have health insurance your insurance company may be billed, but costs will not be passed along to you.
Will FDU conduct surveillance testing?   
It is likely that FDU will conduct surveillance testing of students, at some level. While specific levels of testing have not been determined, students falling into high-risk groups may be tested with higher frequency than other, lower-risk groups. More information will be provided as the fall semester approaches. 
Do individuals still need to wear a mask/face covering and practice social distancing once they are vaccinated?
More information on this topic will be available as the fall semester approaches.  
What is FDU's definition of an outbreak that would trigger non-vaccinated students to leave campus?   
Outbreak is defined as an expanding number of COVID-19 cases over a short period of time from one source. This is dependent on the number of resident students and advice from the local health department.