2,400 graduates cross the stage at FDU's 76th commencement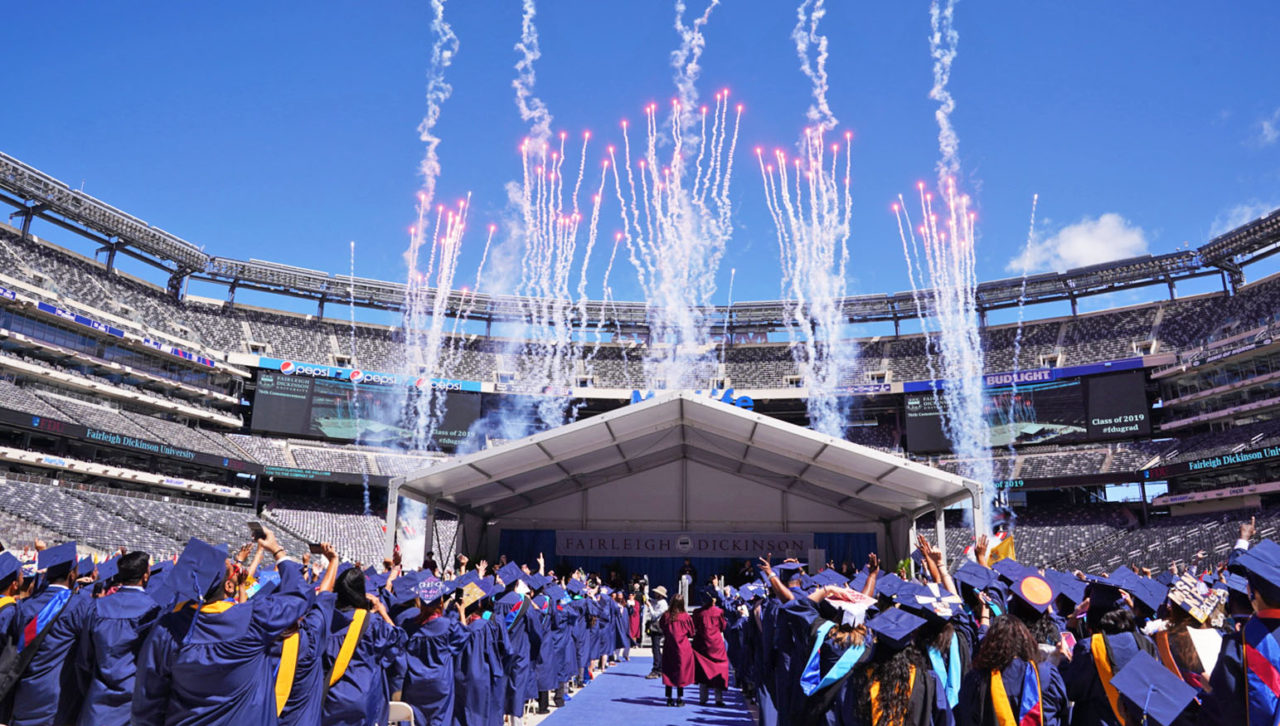 By Kenna Caprio
May 21, 2019 — Amid a sea of smiling faces, proud families and decorated caps, the Class of 2019 stepped into the sun at Commencement.
Nearly 2,400 graduates walked at MetLife Stadium in East Rutherford, N.J., at the University's 76th graduation. The Class of 2019 represents 38 states, Washington, D.C., and 58 countries.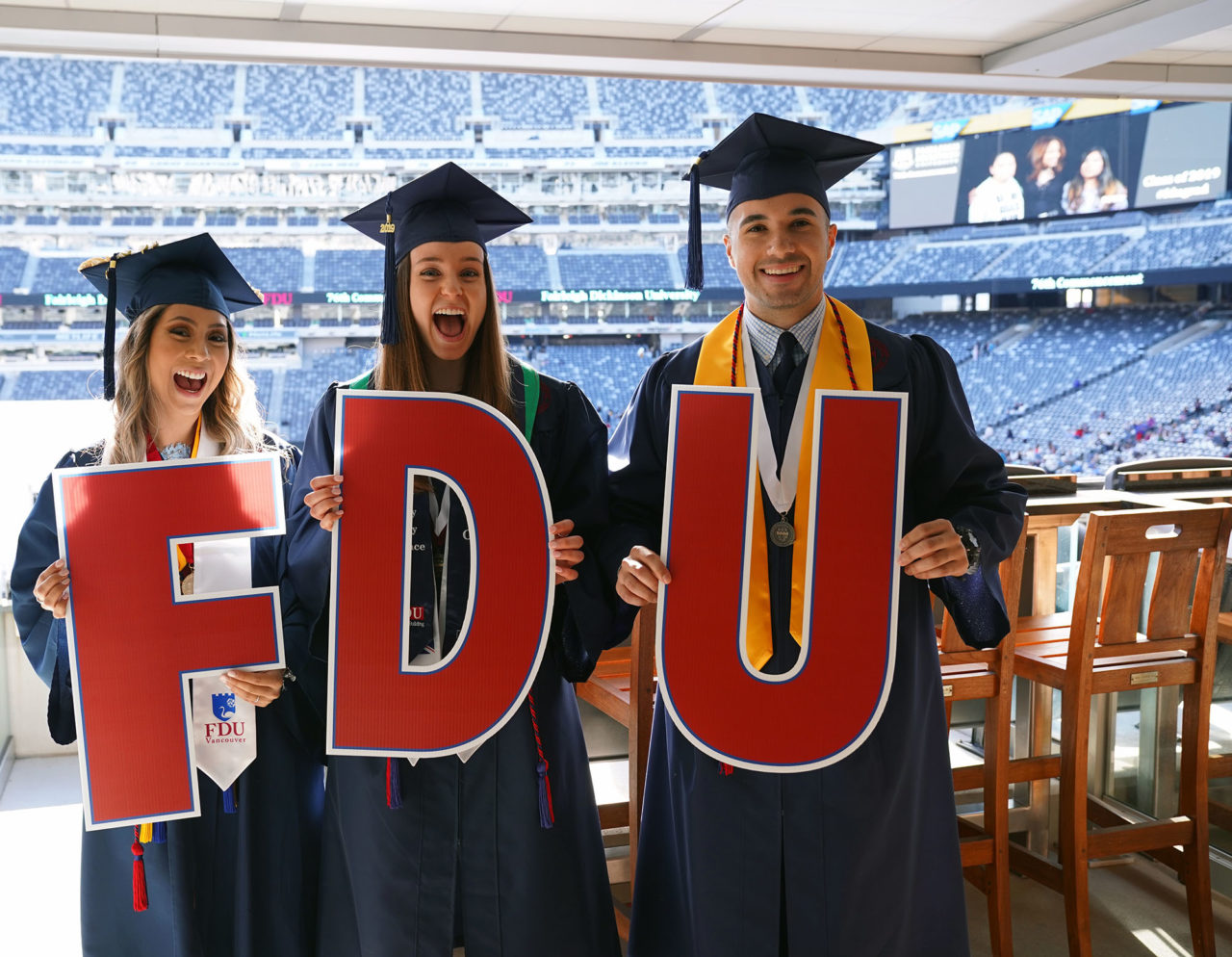 "As I look out into the crowd today, I see a true reflection of the diverse, dynamic and determined," said Melissa Dalessio, the Metropolitan Campus Student Pinnacle Award recipient during her speech. "I see global learners, world changers, boundary breakers, and most importantly, I see the future. The experience we have gained here is what we will bring into the world, it has shaped us and will guide us as we navigate the rest of our lives."
A common thread united the speakers: The members of this class are poised to change the world in big ways — through their intelligence, compassion, innovation and creativity.
FDU's "mission has always been more about the links between people rather than nations … the more we learn about each other, the bigger the difference we can make," said Christian Guevara-Rodriguez, the Florham Campus Student Pinnacle Award recipient during his speech.
Natalia Alejandra Montano Gonzalez, the Vancouver Campus honoree, was recognized at the ceremony and spoke previously at the Vancouver graduation held on May 9.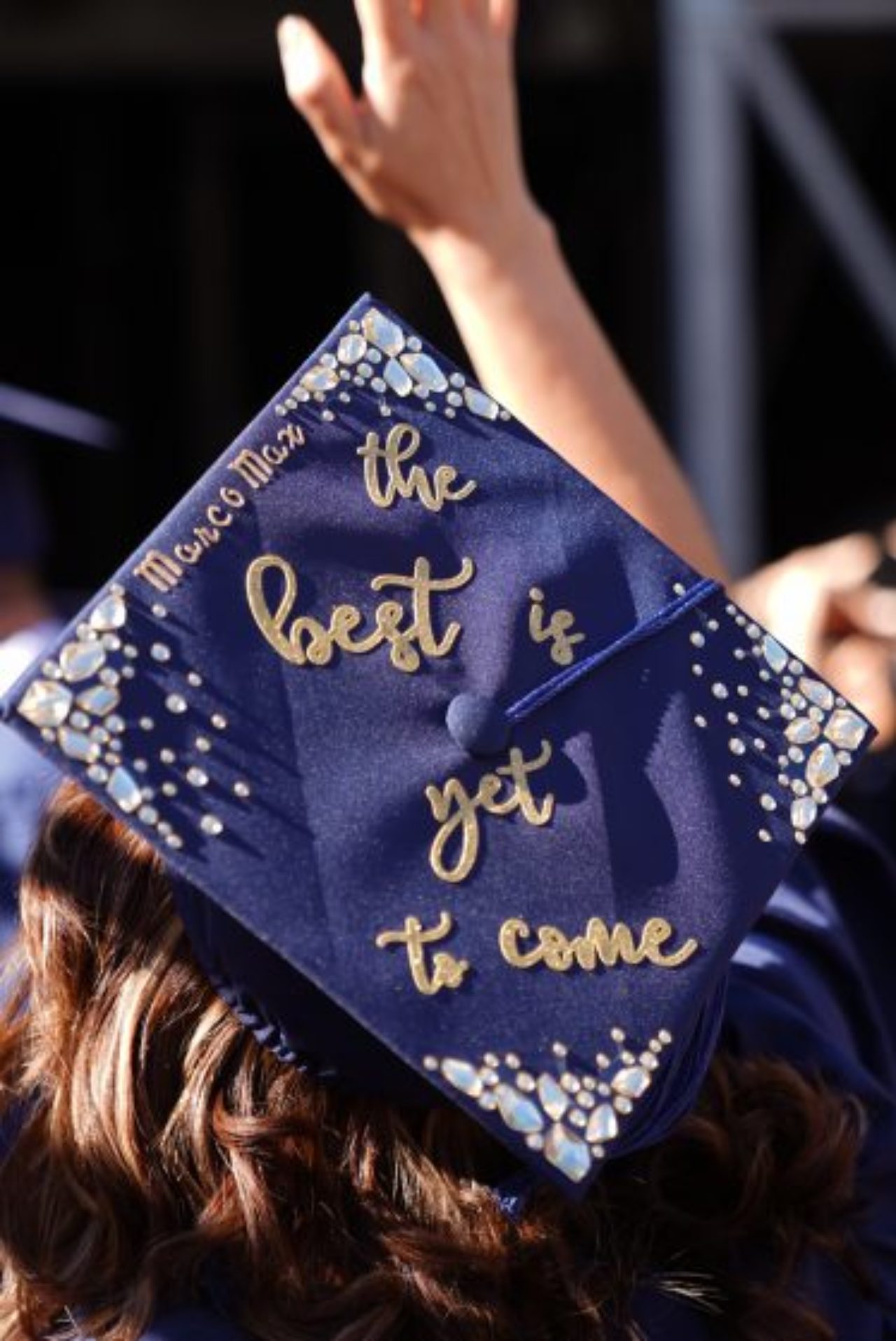 Honorees Greg Herenda and Vince Forlenza echoed the students' sentiments.
Herenda, head coach of the Knights men's basketball team, Commencement speaker and recipient of a presidential citation, leaned into the personal and talked about medical crisis that almost took his life, little more than a year ago. He talked of his recovery and his pride in taking the Knights men's basketball team to its first NCAA tournament win, urging students to "never stop believing and never stop loving. You all have such incredible talents. You all have so much to give."
Vince Forlenza, chairman of the board and chief executive officer at BD (Becton, Dickinson and Company), received an honorary degree.
"One great thing about pushing yourself to get a degree, is you have taught yourself how to learn. You are ready for your journey — whatever it may bring," said Forlenza. "What a difference an education can make. I hope that today is another step as you and your generation create a better world for all of us."
Early in the ceremony, a moment of silence honored the late Adriana Riano, a nursing graduate student studying at the Metropolitan Campus, who died tragically in a car accident, just weeks before graduation. The University awarded her degree posthumously.
Christopher Capuano, University president, and Gillian Small, University provost and senior vice president for academic affairs, congratulated the Class of 2019 and thanked their families, friends, professors and supporters.
With degrees conferred, amid fireworks, hugs and waves, the day wrapped a success. Congratulations to the Class of 2019!
Catch a social recap of the graduation festivities here!
More on the day from the "Asbury Park Press" here!