Achieve online academic success this semester in just six steps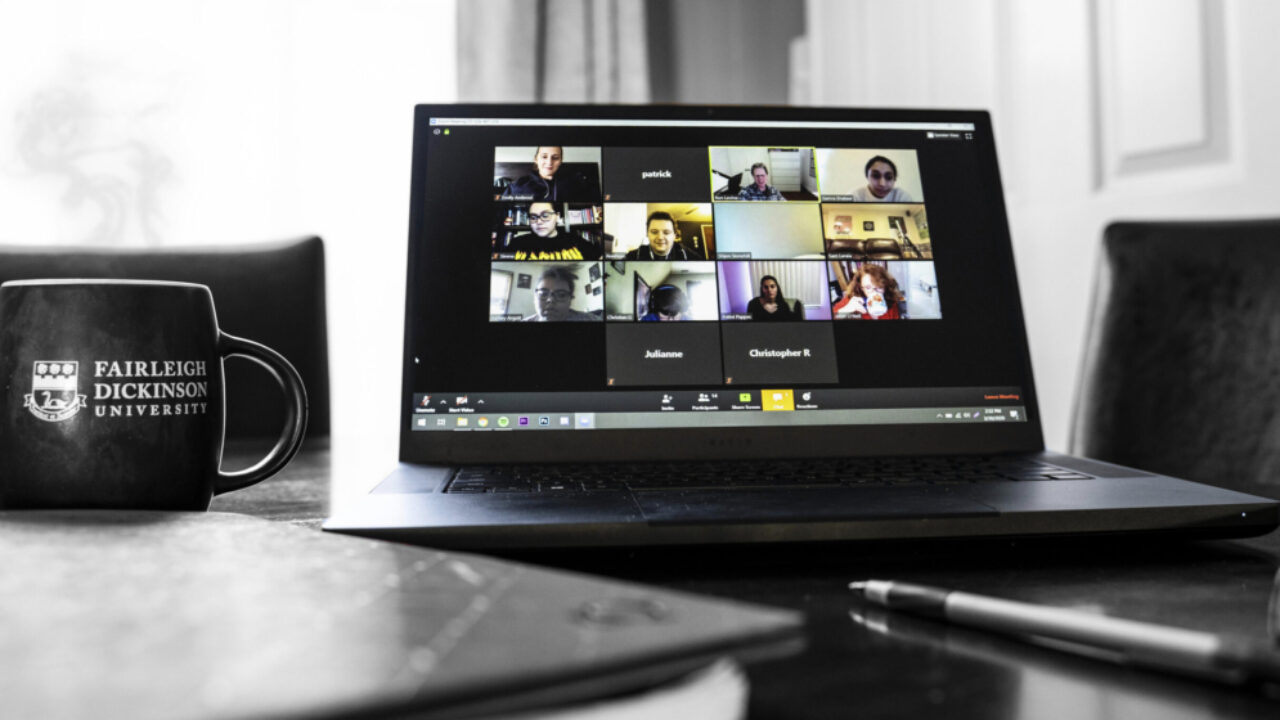 August 14, 2020 — Welcome back! Fairleigh Dickinson University has gone mostly virtual for the fall semester. Stay on top of online classes and heavy workloads with these tips from FDU's Academic Support Center.
1. Minimize distractions
Before joining a virtual class, turn off electronic distractions or put them out of sight. This is a good idea all the time, and especially now. Don't open separate tabs to browse the internet or chat on social media. While working on a desktop, laptop, or tablet, turn off or disable notifications.
2. Set up a study area
Establish a command center at home or in the dorm. This should be a place where you can access technology, notes, and other study materials. The psychological component of establishing a territory to study should be taken seriously; every time you enter that space, your subconscious mind will understand you are there to work.
Consider ways in which to maximize or improve your study area. If possible, try to separate a workspace from a relaxation space. This will train the mind and body to be alert and ready every time you sit down to study. Beds are for sleeping; desks are for working.
Use the checklist below to assess your workspace. You likely need:
A comfortable chair and a table or desk to spread books and papers out on.
Two sources of light, one being natural sunlight.
Pens, pencils, paper, calculator, and other tools.
A room kept at a comfortable temperature.
A quiet area away from others.
A neat and orderly space.
TV, telephone, and non-work-related technology that are not visible and have notifications turned off.
If you're able to have a room alone, let everyone know that a closed door means study time.
3. Maintain a schedule
Even if your classes are meeting asynchronously, create a set time to complete assignments and participate in discussion boards. Now is the time to create a weekly schedule and stick to it.
4. Make a list
Develop a daily "to-do" list and check off items as you complete them — it really does work!
5. Be mindful of mental, social, and physical health
This is an extremely stressful time. Take breaks from the news. Reward yourself with short study breaks by taking a walk or a virtual hangout or chat with friends. Keep your regular morning routines — wake up early, shower, and get dressed every day. Make sure to keep a healthy diet going — a healthy body impacts a healthy brain.
6. Take advantage of FDU's academic resources and support!
Make use of the online library system. Chat or Zoom with a librarian, access databases and other digital resources from the Frank Giovatto Library at the Metropolitan Campus and the John and Joan Monninger Center for Learning and Research at the Florham Campus.
Florham Campus:
Schedule a remote tutoring session with the Florham Campus Academic Support Center.
Visit myASC. Create an account and book an appointment online.
When you're scheduling online:
First select the subject area (for example, either "English/Writing" or "Business/Math") and then select the specific class.
Click on a white cell for an available appointment time slot.
Select a half hour or hour appointment by adjusting the time, enter the course information, and save the appointment.
An email confirmation will be sent to you upon making the appointment, and a reminder will be sent 24 hours prior to the appointment.
Follow on Instagram: @fdu_academicsupport
Disability Support Services will work remotely with limited in-person services this fall. Students with documented medical, psychological or learning disabilities, or who feel they may need in-class academic adjustments, reasonable modifications, and/or auxiliary aids and services, should contact the office to discuss their specific needs. Reach director Darshan Shah at 973-443-8538 or dshah@fdu.edu.
The Regional Center for Learning Disabilities will operate virtually during the fall semester. Contact Mary Hebert at 973-443-8981 or hebert@fdu.edu.
The Educational Opportunity Fund (EOF) office will operate in a hybrid fashion — with the office staffed Monday through Thursday. All counseling services and EOF classes will operate on Zoom. Contact Brad Levy, associate director, at 973-443-8566 or blevy@fdu.edu for more.
COMPASS will offer a combination of in-person and virtual services to accommodate those currently enrolled in the program. Interested candidates can set up an appointment with Isabella DiBernard, COMPASS coordinator, via email for a Zoom meeting or phone call.
For questions or additional information, contact DiBernard at 973-443-8550 or compassflorham@fdu.edu.
The Honors Academy and Honors Program staff can be reached at fduhonors@fdu.edu or 973-443-8744.
Staff will rotate between the Metro and Florham campuses. Schedule an in-person or virtual appointment at https://calendly.com/fduhonors
College Writing will work remotely this fall. Reach director Kathryn Douglas at 973-443-8710 or douglas@fdu.edu.
Metropolitan Campus:
Schedule a remote tutoring session with the Metropolitan Campus Academic Resource Center by following these simple steps:
Go to ARC Tutoring Request
Fill out the form, following the relevant instructions.
Click on the right-hand side arrow when ready to submit!
A member of the ARC management team will reach out within 48 business hours with appointment status information. For any questions, feel free to contact the ARC at metrotesting@fdu.edu. For additional tutoring support, contact metrotutoring@fdu.edu.
Students can also make use of increased access to Smarthinking — an on-demand tutoring service. Smarthinking provides students with easy access to expert tutors — on demand or by appointment — across a wide range of subjects up to 24 hours a day 7 days a week.
Go to https://tutoring.fdu.edu
Login with your FDU NetID.
Run the "System Check" and agree to "Required Policy" after which you will see the student page.
You will then be on the Smarthinking homepage. Play the "How-To" videos at the bottom of the screen to familiarize yourself with the service today! Each student receives 300 free minutes to use during Fall 2020 for online tutoring or writing support.
The Metro Writing Studio will provide online tutoring for the fall semester beginning August 17. Visit the Writing Studio website to schedule an appointment or for more information on upcoming workshops. Contact director Julia Wagner at jawagner@fdu.edu with questions.
Reach Disability Support Services at metrodss@fdu.edu.
The Regional Center for Learning Disabilities will operate virtually during the fall semester. Contact director Barbara Byrnes at bbyrnes@fdu.edu or 201-692-2716.
The Educational Opportunity Fund Program (EOF) office will operate on a hybrid model during the fall semester with remote student contact.
Contact director Lissette Garcia at EOF@fdu.edu or mfs@fdu.edu for more 201-692-2409.
The Honors Academy and Honors Program staff can be reached at 201-692-2407 or fduhonors@fdu.edu.
Staff will rotate between the Metro and Florham campuses, offering in-person and virtual appointments.
COMPASS students can contact compassmetro@fdu.edu with questions or for additional information.
Reach the College Writing program through director Patty Keefe Durso at 201-692-2449 or pdk@fdu.edu.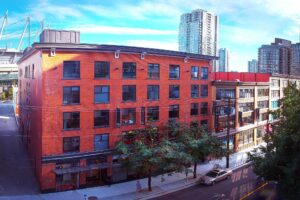 Vancouver Campus:
Schedule a remote tutoring session with the Vancouver Campus Academic Support Center.
Schedule a remote writing center appointment.