Alumnus John Harmon empowers black businesses in New Jersey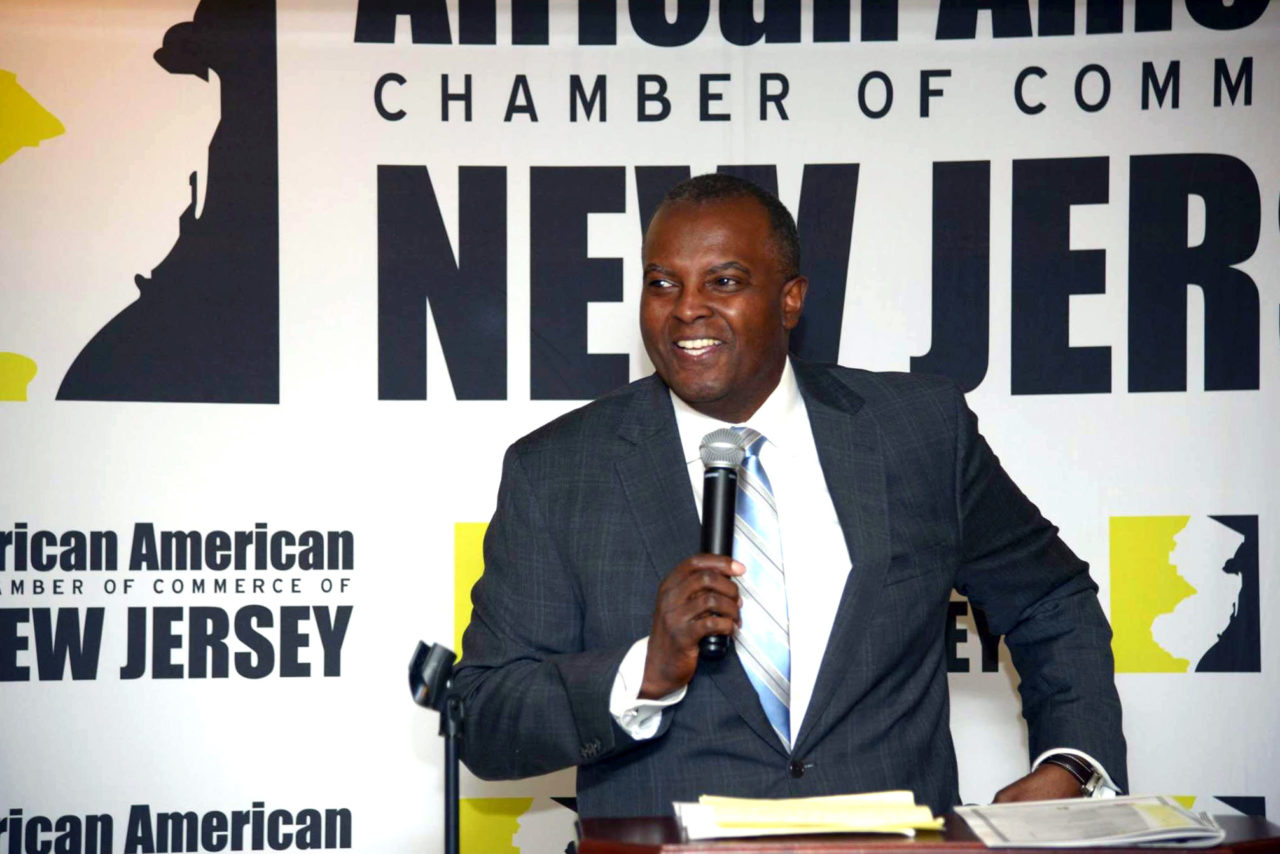 By James Neidhardt
April 2, 2019 — Growing up, John Harmon, Sr., wanted to become an auto mechanic. Neither of his parents completed high school, and he didn't expect his life to be very different.
Then, he stumbled into college.
Now Harmon, BS'83 (Ruth), is the founding president of the African American Chamber of Commerce of New Jersey, where he champions the interests of New Jersey's 77,000 African-American-owned businesses.
"In my life, a lot of folks have seen things in me that I didn't see in myself," says Harmon. "And I would have to say that there were many individuals at Fairleigh Dickinson who helped me in that regard."
Harmon grew up in Trenton, N.J. His father was a truck driver who owned a small trucking company, and his mother was a factory worker whose pay depended on how many electrical pieces she put together.
Harmon didn't plan to go to college, but he was fascinated by his father's ability to manage his own business without a formal education.
As a young man, Harmon played pool and basketball at a local community college. This was when, as he says, he "stumbled" into college.
"These three women from the college approached me, and they convinced me that if you're here, then you should be in school," he says.
After finishing community college, Harmon chose to study business management at FDU. It was there that he built a professional foundation he has leveraged throughout his career.
One day, Harmon received a call from Career Development. They told him that Bowery Savings Bank was recruiting for a one-year management training program designed to create future bank presidents.
Harmon applied, and out of 150 applicants, he was one of 12 chosen. He was the only African-American man in the program.
From that experience, Harmon learned business and banking, but FDU transformed him in other ways as well.
"English was an area that I struggled with, and writing, all through college," he says. "But finally, one day the light bulb came on."
Now, he writes a monthly column the "South Jersey Journal," and he hosts a weekly Fox Sports Radio show called "The Empowerment Hour."
Equipped with his education and experience, Harmon is now working as president of the AACCNJ to help "a sector of New Jersey's population that for the most part has not had [an] equitable share of opportunities."
According to Harmon, the average net worth of African-Americans in New Jersey is less than $6,000. White New Jerseyans, on the other hand, have an average net worth of about $275,000. Harmon says African-Americans also have the highest rates of poverty and unemployment.
He's optimistic though. The National Black Chamber of Commerce named the AACCNJ the 2018 Chamber of the Year. In March 2019, the United States Chamber of Commerce awarded the AACCNJ with a prestigious three-star accreditation, placing the AACCNJ in the top 3 percent of American chambers, and vested its members with U.S. Chamber of Commerce membership.
Harmon is also working to forge a stronger partnership with New Jersey Governor Phil Murphy's administration to position more African-American businesses for growth.
"If I can make it, coming from Trenton from a household where no one had attended or completed college, and ultimately to be able to … walk across the stage and have my name called as someone who completed the bachelor's degree — even to this day, it's still very emotional for me that I was able to get that done," he says.