Jan. 26, 2021 — To increase the visibility of online and in-person events during the Spring 2021 semester, the dean of students offices have launched a partnership with Campus Bubble, a digital platform where students can get more involved in the FDU community. Students can meet fellow classmates, join groups, share their interests and find out about scheduled activities. Not only is it a means of communication among the community, but students can be creative when creating their profiles. Plus, it's a lot of fun!
Here are the steps to sign up and stay informed on all the happenings around campus!
Step 1: Click here to sign up and create a log in: FDU Campus Bubble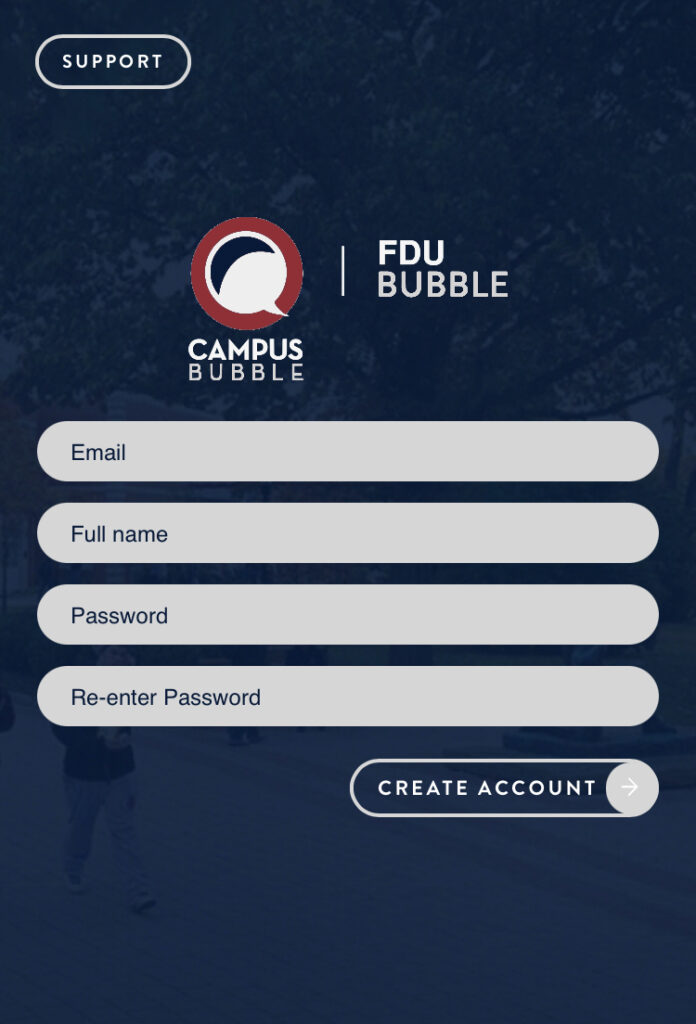 Step 2: Follow the steps to create your profile.
Step 3: Join groups that interest you or create your own!
Step 4: Check the campus feed page for important event information.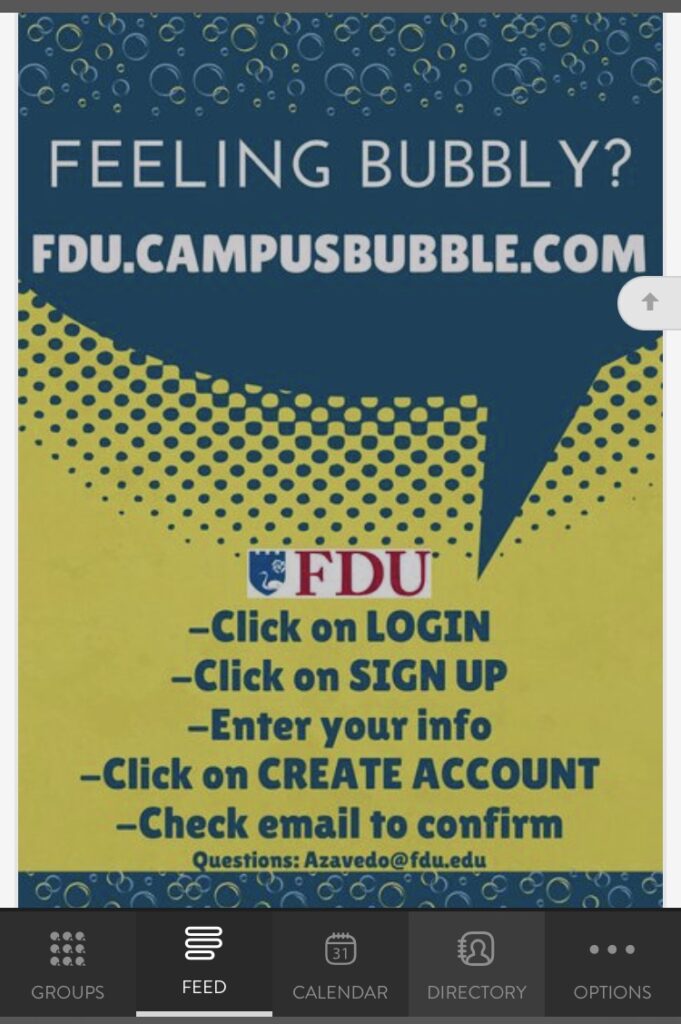 Step 5: Use the calendar to RSVP to events, share them with your friends or check Zoom links.