FDU celebrates Veterans Day 2019
The Office of Veterans Services hosts ceremonies on both New Jersey campuses.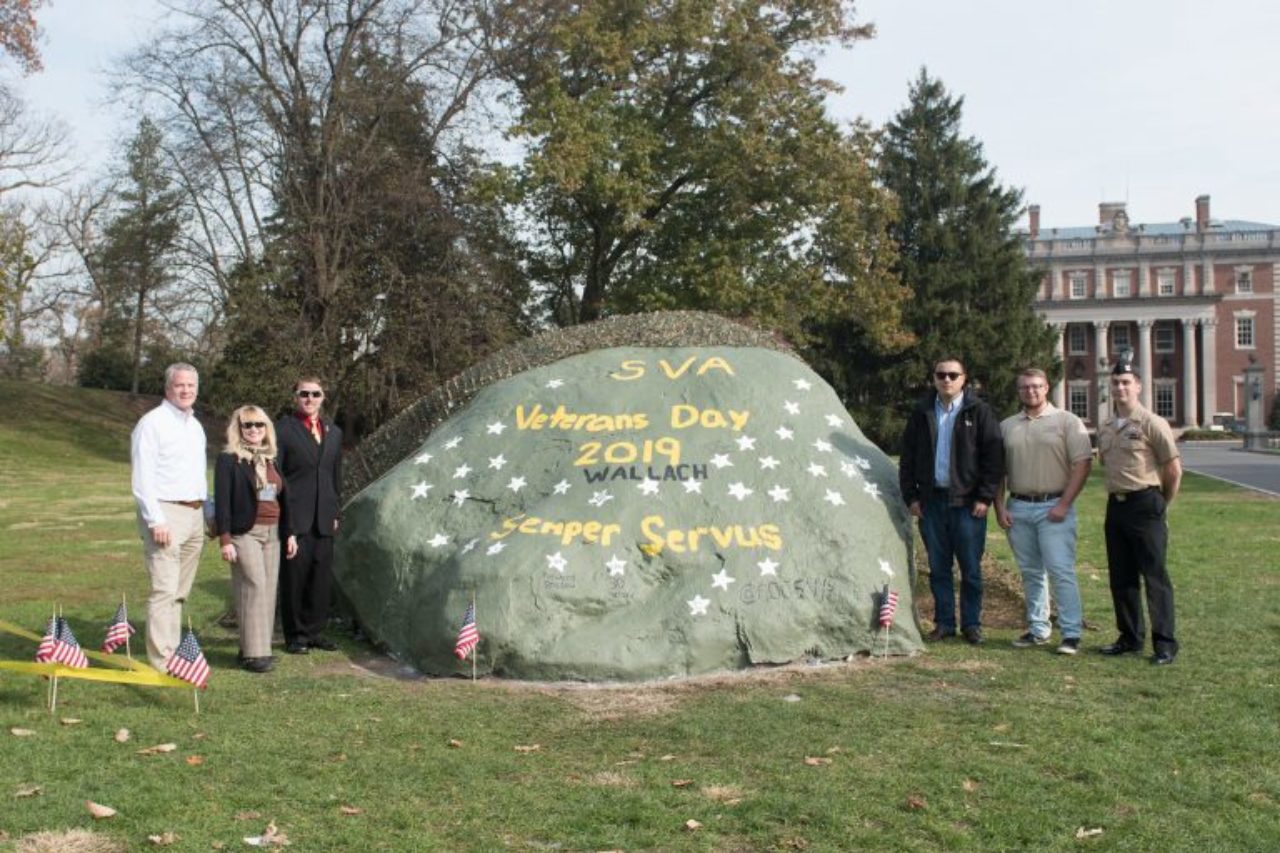 Nov. 12, 2019 — In 1918, at the eleventh hour on the eleventh day of the eleventh month, World War I came to an end. November 11 is still celebrated 101 years later as Veterans Day, honoring the brave soldiers who have served the nation. Fairleigh Dickinson University celebrated this year's Veterans Day on Monday, Nov. 11, with ceremonies on both the Florham and Metropolitan Campuses.
At the Florham Campus, the Student Veterans Association painted Reuter's Rock on Sunday, Nov. 10, before a flag-raising ceremony on Veterans Day. Joel Adams, Army veteran and graduate student, delivered the keynote address.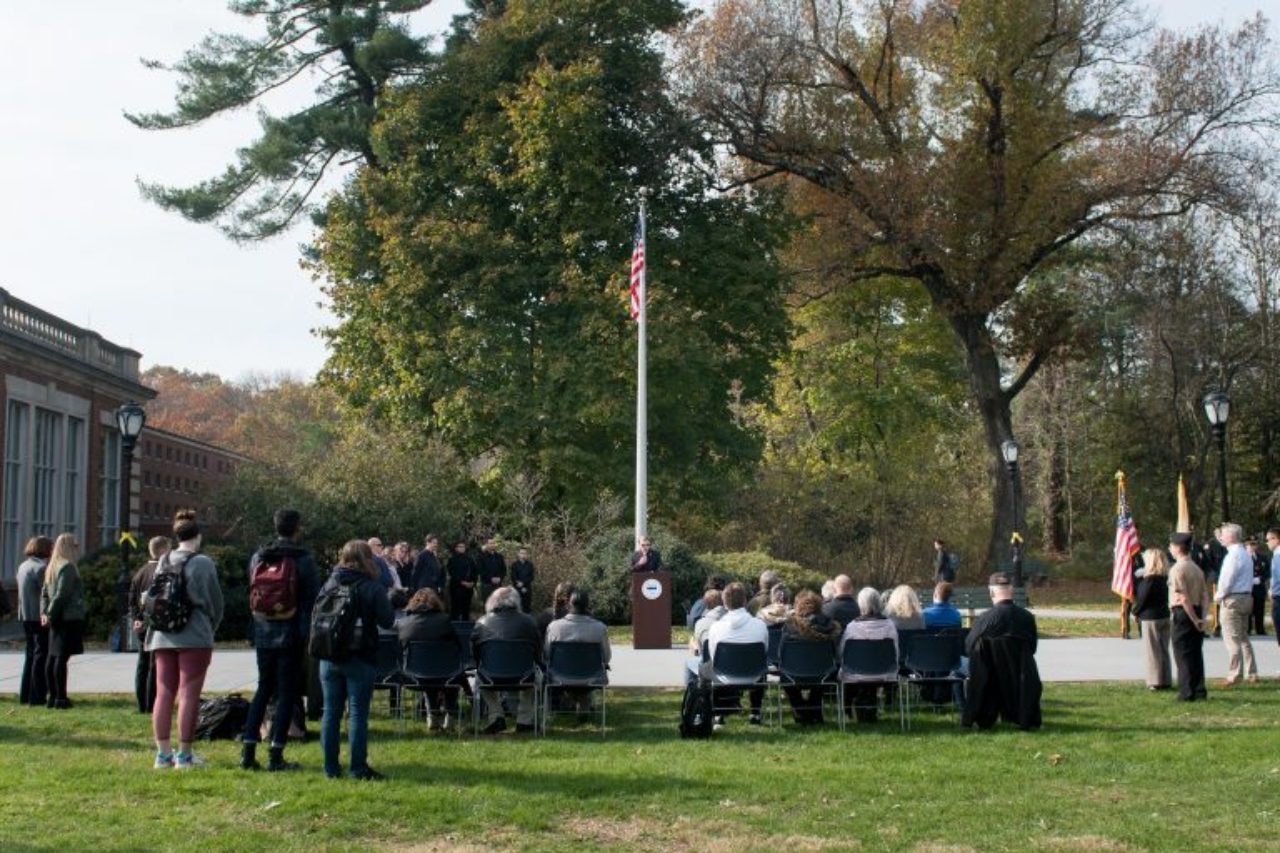 At the Metropolitan Campus, a ceremony was held outside of Dickinson Hall. Christopher Putnam, marine veteran and president of the Student Veteran Association (SVA), Joel Trella, Navy veteran and adjunct professor, and Steve Nelson, Air Force veteran and campus executive, spoke about their experiences. Additionally, the SVA and the Office of the Campus Executive hosted a Patriotic Art Contest. The winning piece will earn a $500 scholarship for tuition, and the artwork will be displayed in Dickinson Hall.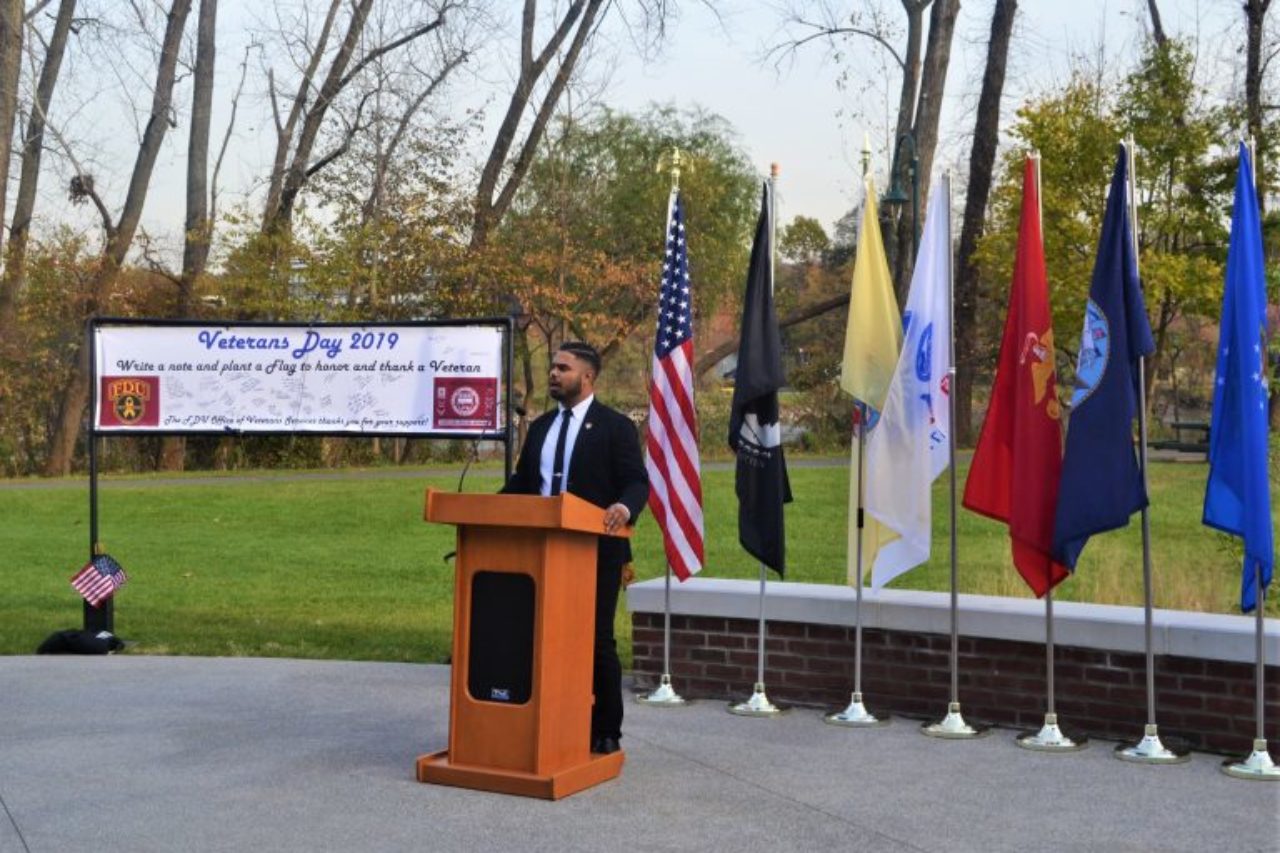 Both campus ceremonies encouraged attendees to write thank-you notes to veterans on large banners and plant flags in their honor. The Wallach Veterans Lounge at the Florham Campus and the Office of Veterans Services at the Metropolitan Campus each hosted open houses to finish the day of celebrations.