FDU holds ceremonies in remembrance of 9/11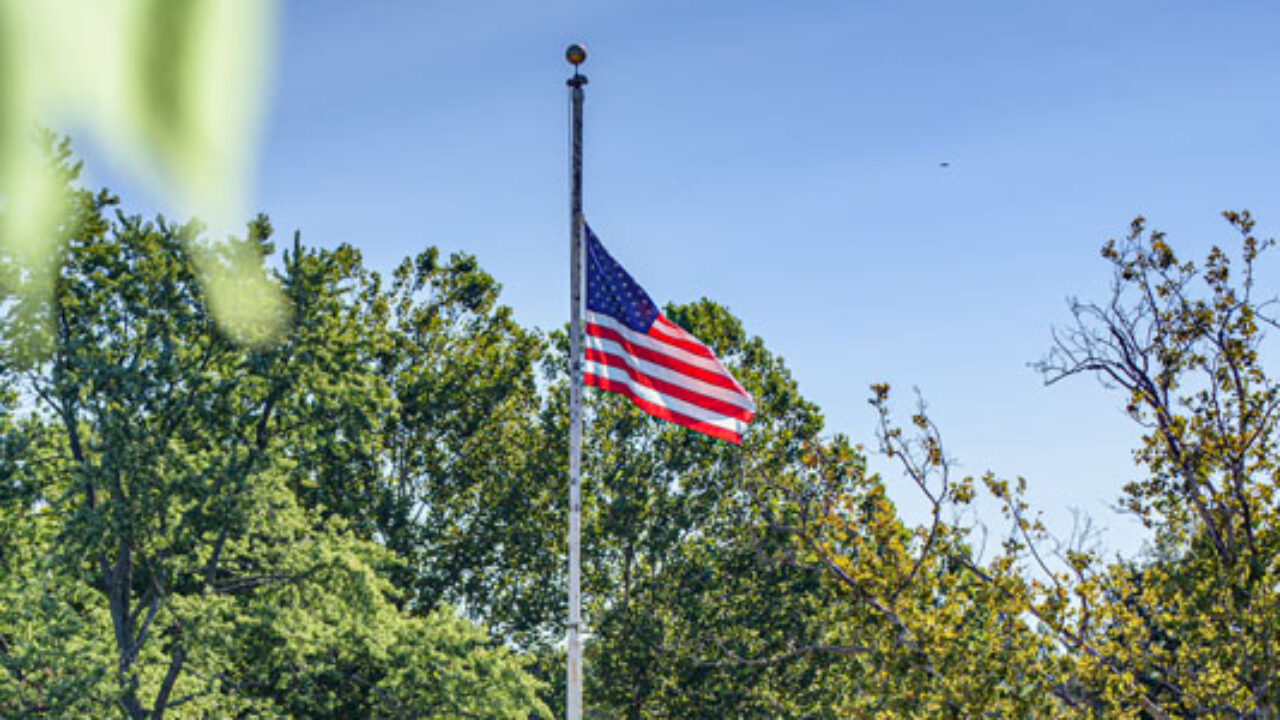 Never Forget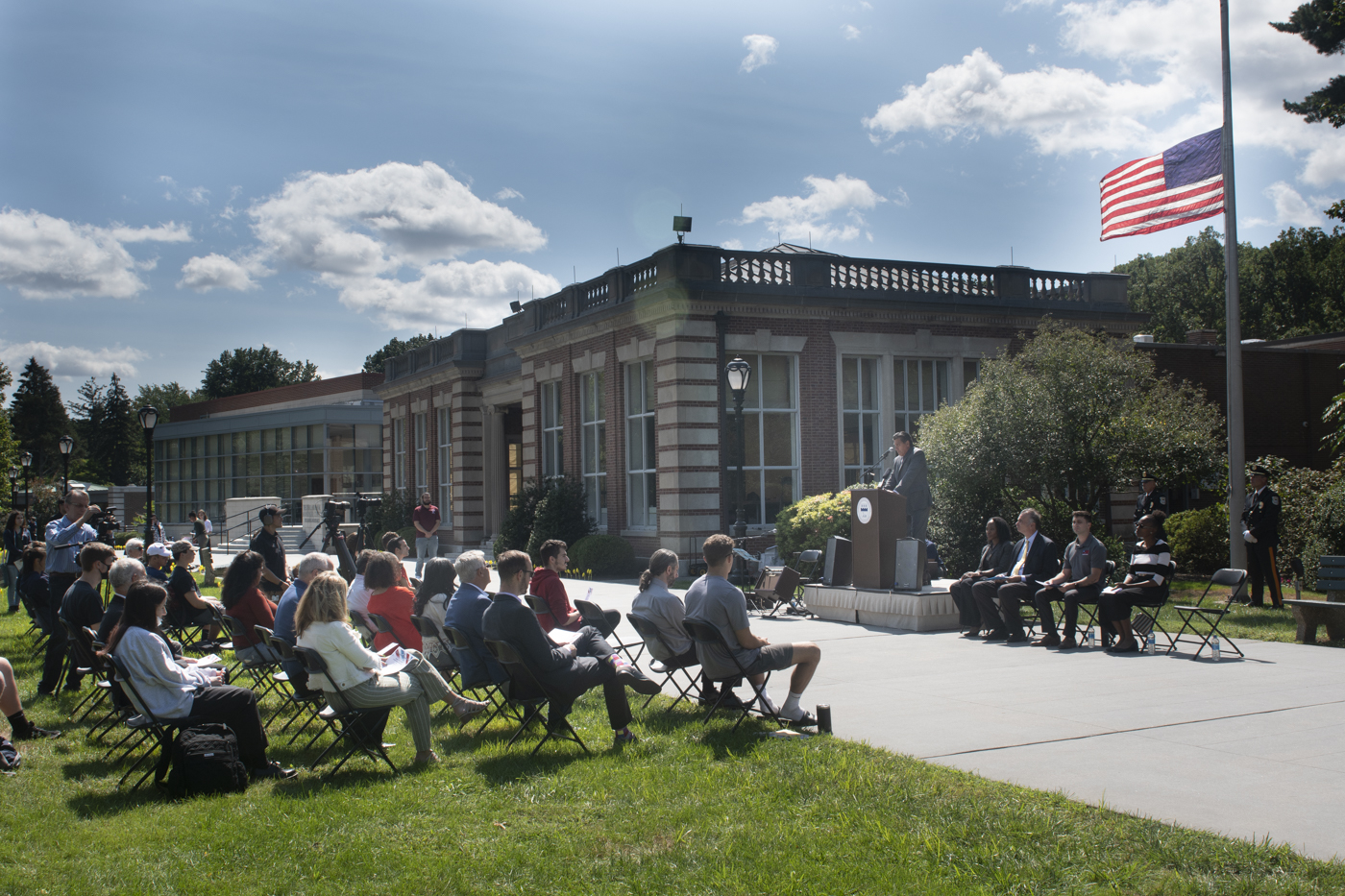 September 10, 2021– Both Fairleigh Dickinson University New Jersey campuses honored those who lost their lives on September 11, 2001, with commemorative ceremonies marking the 20th anniversary of that fateful day.  
The ceremonies began with the lowering of the American flag to half-staff, followed by the National Anthem and then a moment of silence and prayer led by the campus ministries. Uchenna Baker, vice president for student affairs and dean of students, delivered introductory remarks, emphasizing the importance of never forgetting the impact of 9/11 and gathering together now in the "spirit of hope" for the future. 
She introduced President Christopher Capuano, who spoke about how, even 20 years later, the tragedy still affects the lives of so many people, including those within FDU. Capuano asked all in attendance to remember the fallen and to also remember the deeds and sacrifices of emergency responders and other heroic individuals. These acts, he said, left "indelible impressions of the power of humanity to come together and to endure."  
"We saw clear evidence of that watching those brave individuals rush into harm's way to save others," said Capuano.  "We also saw evidence of that in reactions around the world as people across countries and cultures came together with compassion and understanding to support our country. We also saw such unity within our own FDU community as individuals grieved together, helped each other cope with the tragedy and supported each other through the pain and despair." 
He added, "What unites us is far greater than what divides us, and that is the lesson again from 9/11 and the lesson we must continue to remember. … We must continue to create an everlasting memorial to those who were lost and renew our commitment to education and to one another. We must remember the power of humanity to continue to endure even in the darkest nights."  
Robert Pignatello, senior vice president for University operations, recalled his memories of being in New York City during the attack while working for John Jay College of Criminal Justice. He expressed his grief for the victims and their families and his gratitude and admiration for those who put their lives at risk to help and save others. September 11, he said, "brought out the best in so many of us." He added, "We learned we are a resilient people committed to our country's values and to a better future for each and every citizen." Following his remarks, he performed a moving acoustic rendition of Bruce Springsteen's "Empty Sky," written in memory of that tragic September morning.
Student veterans also spoke at each ceremony. Jonathan Seimaszkiewicz, a Metropolitan Campus student who served in the United States Marine Corps and who is now treasurer of the Student Veterans Association, discussed the impact of 9/11. "I remember asking my superior officers why they enlisted. Each time they responded that they had been in high school on September 11." He added that the responses to the attacks illustrated the "strength of this nation."   Dillon Pontes, a Florham Campus student veteran and the vice president of the Student Veterans Association, said that although the catastrophic event was meant to immobilize the American people with fear, it "made us even stronger" as America "responded with heroism and compassion" and "affirmed our character as a nation."
The ceremonies concluded with a bagpiper's performance of "Amazing Grace."