FDU Takes Over Miss New Jersey USA Pageant

March 22, 2022 — This April, there is a special surprise for Fairleigh Dickinson University's Florham Campus. The University has not one, but four students competing in the Miss New Jersey USA 2022 Pageant! Florham seniors Cara Langner, Victoria Mione and Valerie Randazzo and Alumna A'Neria Bailey, BS'19 (Metro), will be taking to the stage at the Hilton Parsippany Hotel from April 1 to April 3 to compete against their fellow contestants for the Miss New Jersey USA 2022 crown. FDU students have competed in the past, but this is the first time that four students are getting involved at once. This will be the first time that each of them will be competing in a pageant setting.
Without further ado, let's get better acquainted with the contestants!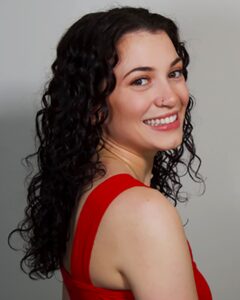 Cara Langner, from Jefferson, N.J., is a graphic design major with minors in both studio art and psychology. "This is my first time competing in a pageant which is super nerve-racking but also so exciting," Cara says. "I really wanted to do this as a way to advocate for important topics, such as mental health, body image and female empowerment.  As I have been talking with the amazing people that are running the pageant, they have brought it to my attention all the inspiring people I will meet and connections I will make, which makes the whole event that much more exciting, because I love meeting new people and making friends!"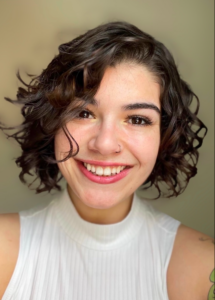 Victoria Mione, from Old Bridge, N.J., is a communication and creative writing double major. She's also currently the Editor-in-Chief of the Florham Campus student newspaper, The Pillar. "My cousin did Miss New York last year and I heard about this one through an Instagram ad. I applied on a whim and didn't expect anything, but then the interview went well, and I was suddenly picking out gowns and practicing walking in heels," Victoria says. "I am not what a typical pageant girl or beauty queen may look like, but that's why I'm doing this. Beauty isn't one-size-fits-all."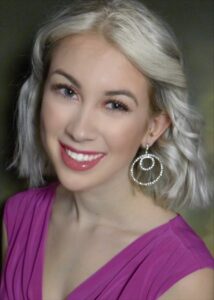 Valerie Randazzo, from Freehold, N.J., is a marketing major. During her undergraduate studies, she co-founded Afterglow Vintage with Louis Mednick where their business curates vintage and thrifted apparel. "I want to take my platform of sustainable fashion to the pageant stage this competition," Valerie says. "Pageantry is a big contributor to the clothing waste problem as many of the outfits are worn once, then discarded or donated. I am really looking forward to having fun, sharing my message, and working with like-minded women."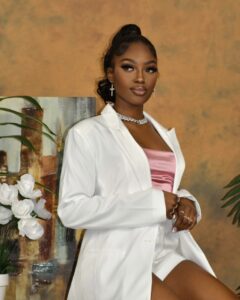 A'Neria Bailey, BS'19 (Metro), from Edison, N.J., is an FDU alumna. She majored in business administration, focusing on international business. She is currently a strategic software partner at SHI International Corp. as well as pursing a master's degree. "I decided to run for Miss New Jersey USA because I've always been a leader and not by choice," A'Neria says. "It came effortlessly, from being a Resident Assistant to becoming the Vice President of the Residence Hall Association. I finally understand that I'm meant to inspire, especially black and minority women who have similar upbringings like mine."
Best of luck to our students in the upcoming competition!