Five questions with FDU Knights Director of Athletics Brad Hurlbut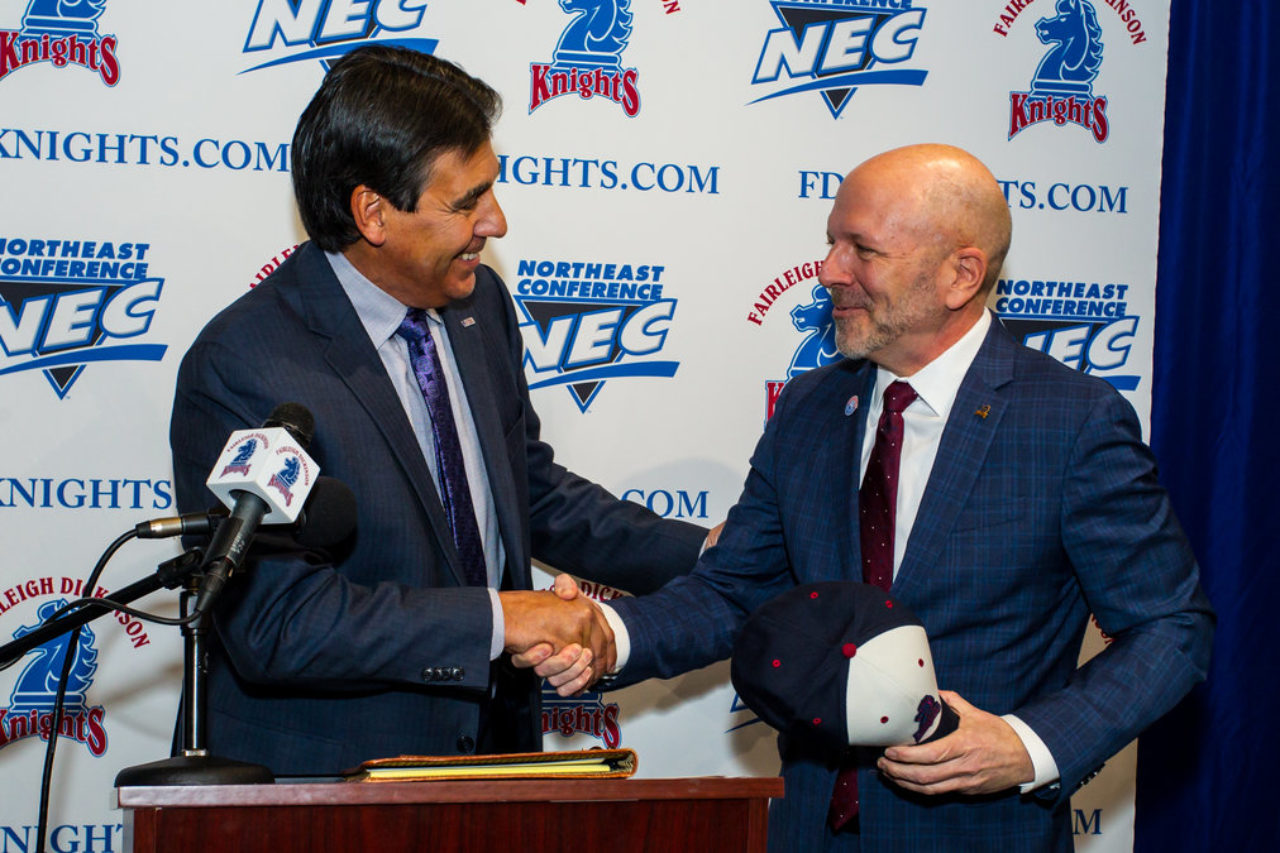 By Julie Kayzerman
Photos by Larry Levanti
February 21, 2019 — Fairleigh Dickinson University's newly appointed Director of Athletics of the Division I Knights, Bradford D. Hurlbut, began his post at the Metropolitan Campus this week.
We sat down with Hurlbut to learn more about what why he came to FDU and what he has planned for the Knights.
What excites you the most about joining FDU?
The family atmosphere that I've felt here and to be able to be a part of President Capuano's strategic vision, and just being here during this transformative time.
What drew you to FDU?
What drew me to FDU was knowing about it through my familiarity with the Northeast Conference (NEC). When I was able to see the job description and everything it entailed, it was just a no-brainer. I was also drawn by my family lineage here, it's just really, really special that my brother had been the athletic director here in the late '90s!
What do you feel is your biggest career accomplishment so far?
When we won two NEC Commissioner's Cup trophies at Sacred Heart University. (The Cup is an annual honor, awarded to the University with the most points from each NEC team in the regular season). I love what we do for our student athletes in providing them with the best athletic, academic and social experience possible.
What are your goals for Knights Athletics during your first year?
In year one, I want to do a lot of listening. I have to listen because we have a proud past here. I'm going to speak with every one of our coaches and staff. I'm going to ask them to do a SWOT analysis, I'm going to find out what their career goals are and then I'm going to formulate a plan. We need a good strategic plan and I think a big part of that strategic plan will be a facility master plan.
What culture do you want to create within Knights Athletics?
I want to create a culture of energy, where people feel 'we can do this' and 'we can win.' I want it to be a culture where people look forward to going to work every day and are excited and pumped up about what the strategic plan is and to be a part of that.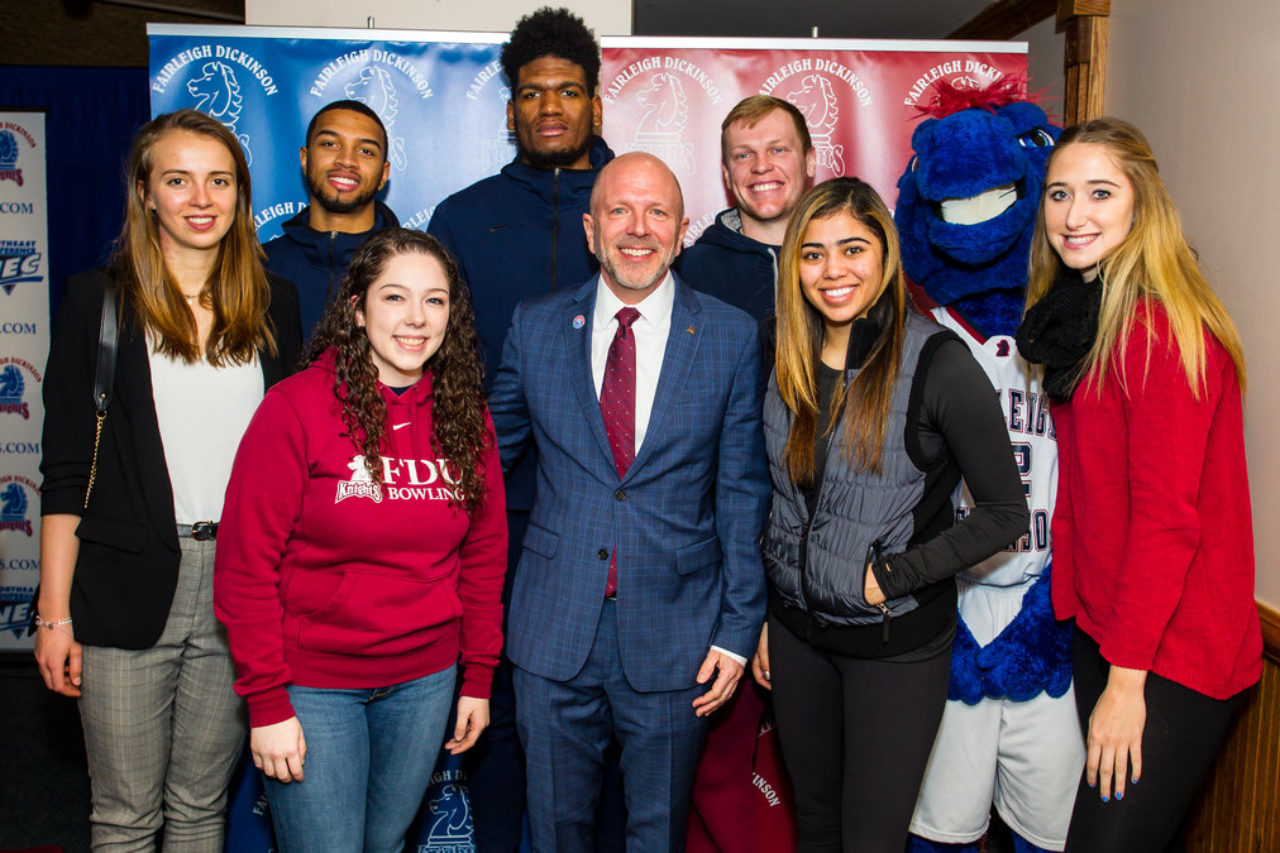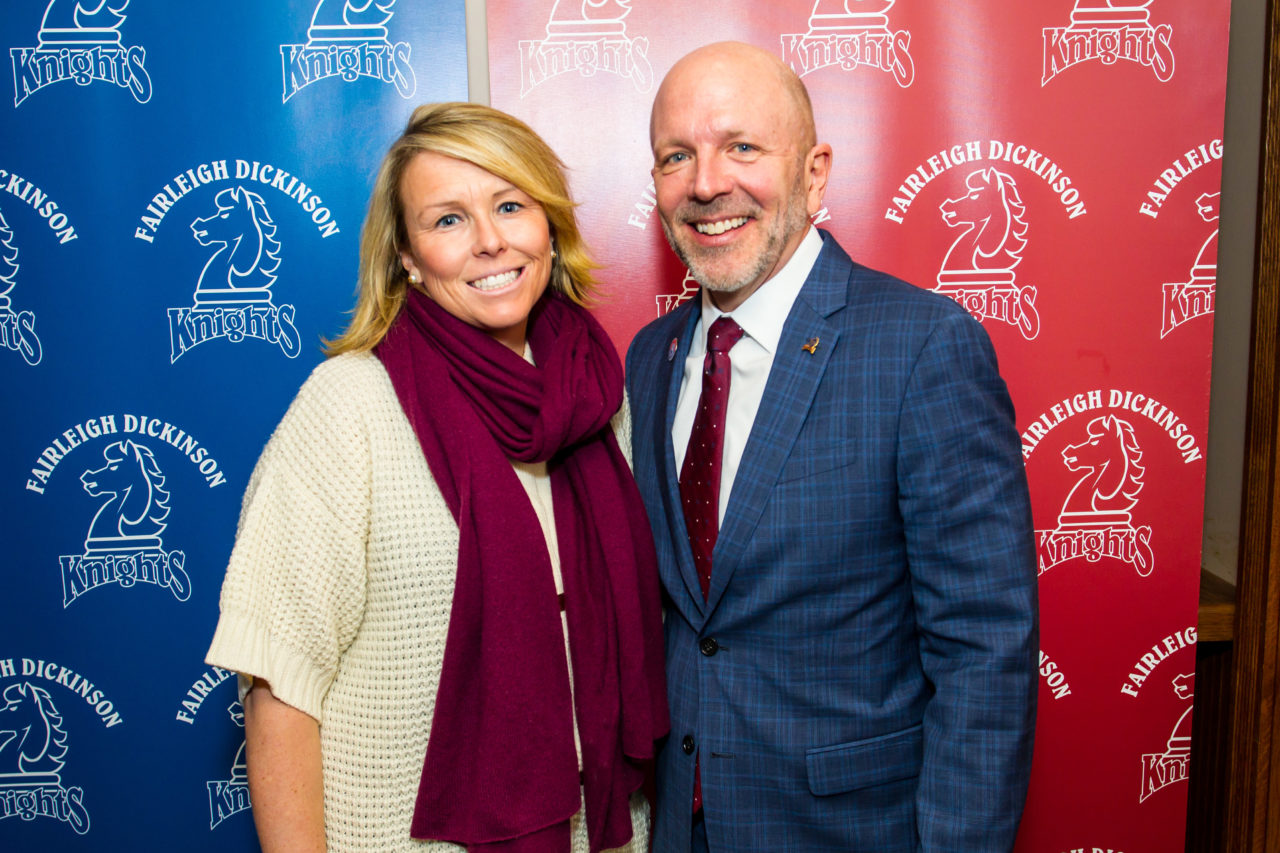 About Bradford Hurlbut
Hurlbut comes to FDU from Sacred Heart University in Fairfield, Conn., another member of the Northeast Conference, where he has served as Deputy Director of Athletics since 2013. During his tenure at Sacred Heart, the Pioneers won two NEC Commissioner Cup trophies, three Women's Cup titles, and set the Conference standard for community service three times and overall program GPA twice. Prior to coming to Sacred Heart, Hurlbut spent time working in the West Coast Conference commissioner's office, after a 17-year stint on the executive athletics team at Northwestern University.
Hurlbut is active in many collegiate athletic efforts. Since 2016, he has been chair of the Division I NCAA Men's Golf Committee, and since 2015, he has served as Athletic Director Liaison to the NEC Men's Basketball Committee and as a member of the NEC Membership Committee. While at Northwestern, he led its Athletic Facility Master Plan, which resulted in more than $450 million in new facilities.