Six questions with the 2019 Florham Pinnacle Award recipient: Christian Guevara-Rodriguez
Interview by Kenna Caprio
May 6, 2019 — Mentorship provides a through line in Christian Guevara-Rodriguez's life. His parents, who immigrated from Colombia, have long been a source of strength and inspiration. FDU professors and career services staff alike have encouraged his dreams. As mentor to a freshman honors student on the Florham Campus, he gives back, sharing his knowledge and offering guidance. And when the criminology and sociology double major delivers his Pinnacle speech at Commencement, he may just have some words of wisdom for the Class of 2019, too.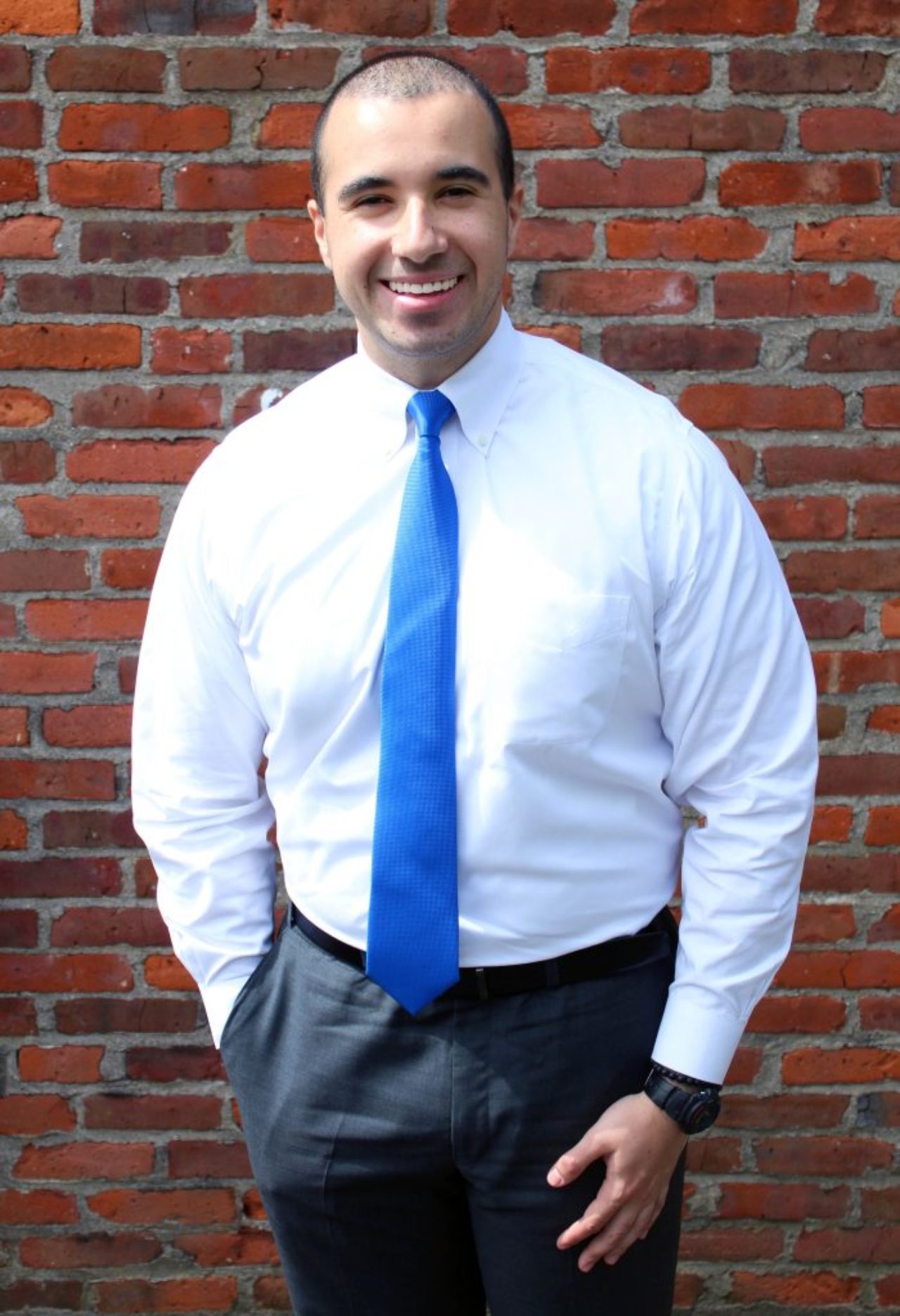 FDU: What motivates you to succeed? How do you define success?
Having two parents who are immigrants and knowing the struggles, challenges and obstacles they went through to seek employment and a better way of life — so many factors could've dragged me down and made it difficult for me to succeed. My parents' hard work and dedication motivates me. They inspire me to succeed each and every day.
Success is defined by where you are in life and how satisfied you are with what you're doing. I've reached a point of success, done well academically, excelled in my field of study and I am moving forward to get my master's degree. I've accomplished the goals I set out while attending FDU.
FDU: How has FDU made a lasting impression on you?
FDU has been the foundation for many great outcomes in my life. It has provided me with great professors who made a significant impact and offered great advice. They've really been mentors in my academic career.
FDU has provided me with the skills and knowledge to complete five internships in my field of study, with the Morris County Prosecutor's Office; the Morris County Sheriff's Office; the FBI; U.S. Marshals Service; and the Morris Plains Police Department.
I'm currently interning with the FBI in Newark, N.J., and after I complete my internship in May, the FBI has offered me a full time job. I currently work in counterterrorism, helping special agents with evidence analysis, research and trial preparation. I also assist the agents with any field training geared towards their area of expertise. I have also had the opportunity to participate in community outreach initiatives and talk to students in impoverished areas who need encouragement and support.
FDU: To whom do you turn to for professional advice?
Now that I know where my career is headed, I have a mentor in the FBI that I actively seek out. But, I also turn to my parents, career development and professors, for their opinions, viewpoints and advice, too.
FDU: What's the most interesting thing you've learned recently?
I had always thought of the student Pinnacle Award recipient as a student who has the best grades and GPA.
But it is much more than that. And it doesn't matter where you come from or the color of your skin. What matters is your will, determination and dedication to the process and to your interview. You have to be able to present yourself in a manner that shows faculty and staff that you are a product of FDU's mission and have made a significant and valuable impact on campus.
FDU: What excites you about your field?
I absolutely love what I do. There are endless career opportunities in this field, no matter your interest — counterintelligence, counterterrorism, criminal enterprise, cyber security, etc. I worked extremely hard to get my dream job, with the most prestigious law enforcement agency in the world, the FBI, at 20 years old.