Florham Campus receives Green Communities Achievement Award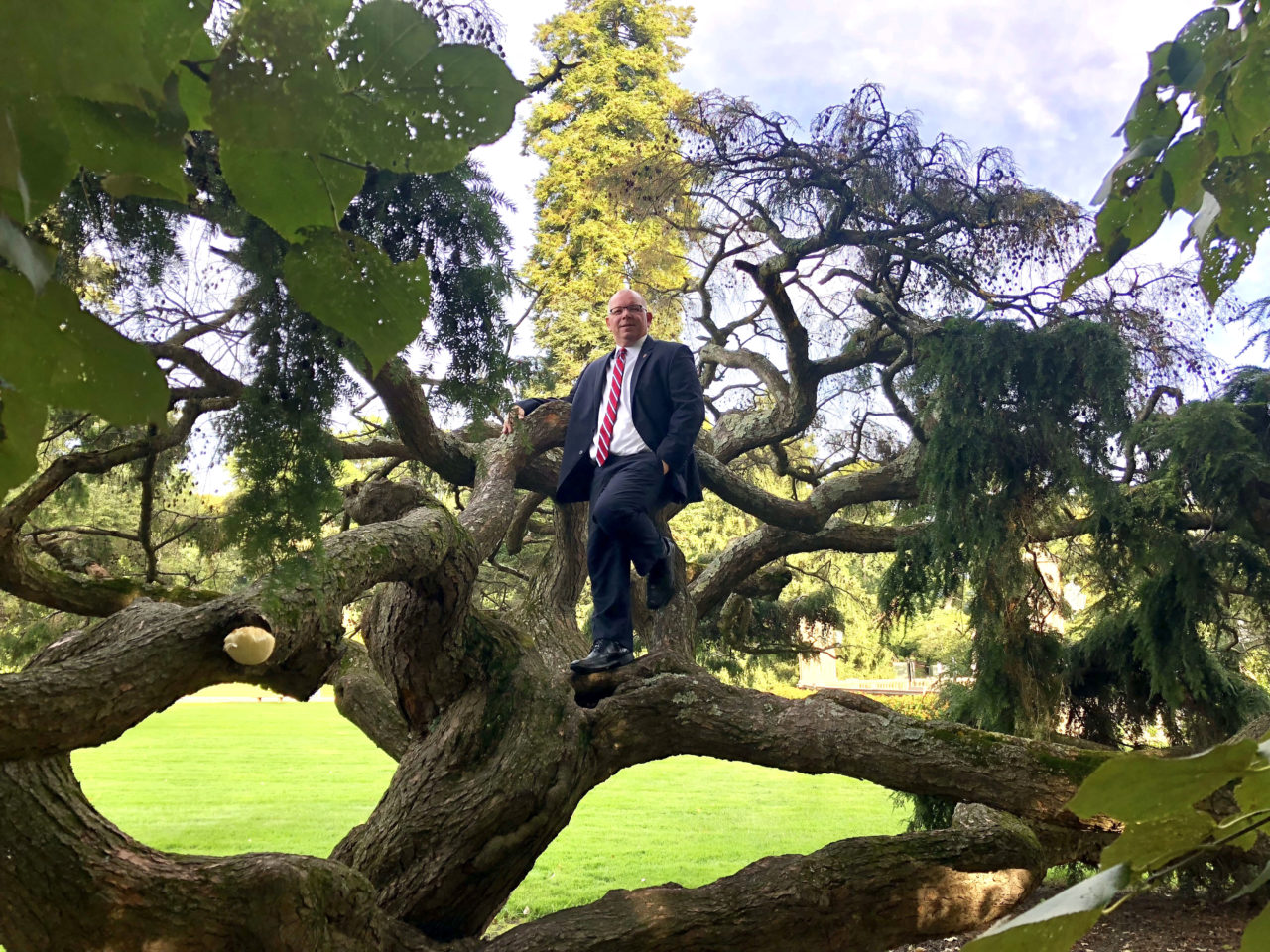 October 19, 2018 – Fairleigh Dickinson University's Florham Campus received the 2018 Green Communities Achievement Award by the New Jersey Forest Service, the New Jersey Community Forestry Council and the New Jersey Tree Foundation, on Friday, Oct. 19.
Campus Executive Brian Mauro accepted the award at the New Jersey Shade Tree Federation conference at the Crowne Plaza Hotel in Cherry Hill, N.J.
The Green Communities Achievement Award recognizes those nominees whose outstanding efforts have greatly contributed to the field of urban and community forestry.
"We here at the Florham Campus are blessed with beautiful grounds. The original landscape architecture was designed by Frederick Law Olmsted, the designer of Central Park," Mauro said. "As the stewards and caretakers of this historic estate, it's our duty to maintain the Olmstead landscape architecture and to care for the lovely possession the Twomblys left behind."
The Friends of Florham volunteer group joined together with dedicated faculty and staff to form a tree committee with the express purpose of gathering arboretum status for the campus. As a result, the Florham Campus has been recognized by Tree Campus USA.
"We have identified more than 100 trees on campus, tagged them, and are now creating our own walking path for visitors to come and enjoy the historic Olmstead view," Mauro said.