From the Half-court Line with Coach Angelika Szumilo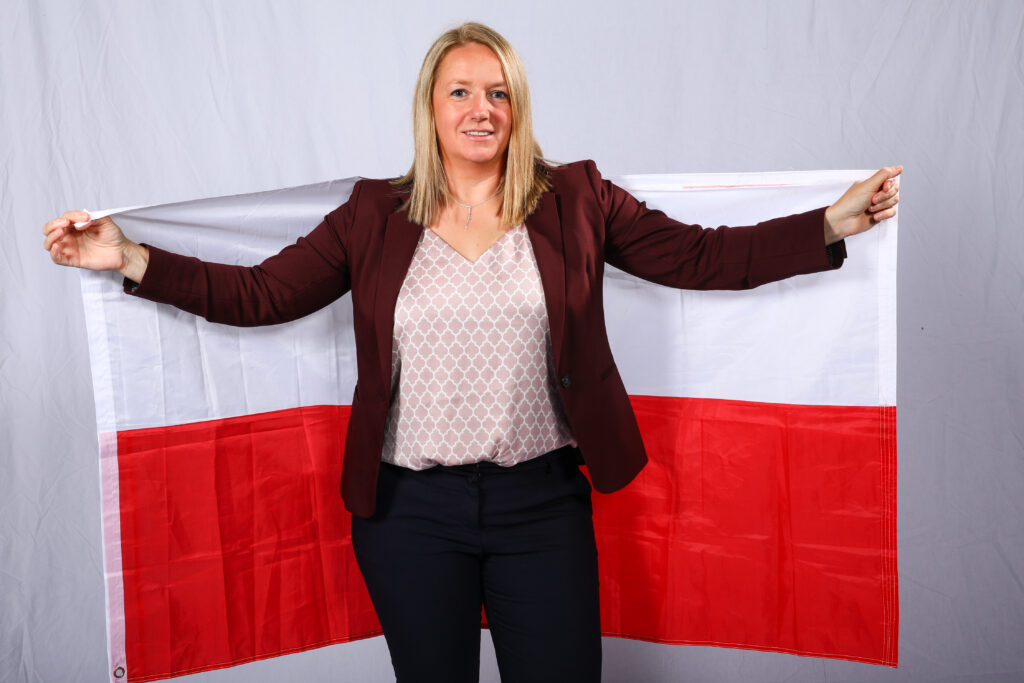 FDU What's New met Knights head women's basketball coach Angelika Szumilo at the half-court line to chat about the upcoming season, her expectations of her players, and what it looks like to be inside her team's practice. 
I am originally from Stalowa Wola, Poland. It is a small city in the southeast part of Poland that is located a little over 2 hours away from the closest border with Ukraine.
High energy and very competitive. Almost every drill we do has a winner and a loser. We want practice to be harder than the actual game, so we get after each other and challenge each other to be better every day. We celebrate the little things "loud" and believe in the power of touch. Lots of high fives, multiple hands picking teammates up and lots of encouragement. We also want to make sure we have fun. We encourage our players to show their personalities and have some fun when they can!   
Our players and staff are expected to always bring effort and energy. These are the two things any healthy person is in control over, and it is their choice to bring it or not.
We also expect our players to simply give their best in everything they do on and off the court. Everyone's best is different. Not everyone can be an A student; not everyone can be a Diana Taurasi, WNBA, Phoenix Mercury. We simply want to strive to be better versions of ourselves than we were the day before.
We're not always going to win every single drill; we're not always going to win every game as much we want to. We might not always get a 100 on an exam or get a dream internship/job that we prepared for in detail. That's life and life is full of obstacles. However, if we can honestly answer ourselves that we had worked our hardest and are at peace with our preparation, effort and approach; we're going in the right direction. When this mindset is consistent, and we have each other's support not only through the good times but especially through the tough times, we are growing stronger together and over time we will reach our goals.
High energy, ready to celebrate the little things that happen on the court on both ends of the court. Our bench is usually loud, encouraging, alert and focused.
Right now, my dream arena would be to play in the sold-out Rothman Center for every home game this season!