This academic year, across multiple disciplines and schools, more than 20 new faculty members joined the University. Let's get to know Andrea Cole, assistant professor of social work in the School of Pharmacy and Health Sciences.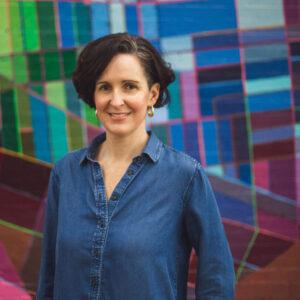 FDU: What's one thing on your bucket list?
Andrea Cole: I recently completed an Ancestry DNA test and found out I am nearly 50% Irish. While one side of my family identifies as Irish immigrants, I was nevertheless surprised to find so much of my DNA can be traced back to Ireland. I have never been to Ireland and would really like to visit at some point in the next few years. I would especially like to visit Munster, a southern province, where my extended family is from.
FDU: What has surprised you in your research?
AC: My research focuses broadly on youth and young adult mental health, and more specifically on young adult experiences with community violence and resulting trauma symptoms. One finding that surprised me is how resilient young people are in the face of significant trauma and how much they value and identify with the neighborhood they have grown up in. Many of the youth I've interviewed have reported appreciating the diversity and strength of their community despite experiencing moments of violence.
FDU: What do you hope to accomplish as a social worker?
AC: One of the main values that drives me is assuring that all individuals, regardless of insurance status or ability to pay, have access to high-quality and effective mental health services. Lack of access to mental health care has become even more of an issue for many folks since the pandemic began. Through my research and teaching, I hope to shed light on the factors that prevent young people from accessing mental health services, as well as train social work students to better engage clients from all backgrounds.
FDU: What brought you to FDU?
AC: I am excited and grateful to be joining FDU's brand-new Master of Social Work program as an assistant professor this year. I came to FDU in hopes that I can help shape the development of this new program, in partnership with my colleagues, so that we can offer students a high-quality education that prepares them to be successful social workers.