Meet the new faculty in the Gildart Haase School of Computer Sciences and Engineering
Let's get to know the new faculty members joining the Gildart Haase School of Computer Sciences and Engineering!
FDU: What do you want students to take away from your classes? 
Mourad Bouguerra: That computer science/IT are appealing, relevant and enjoyable subjects. Therefore, my primary responsibility is to motivate the students, present the subject in an engaging way and illustrate the relevance of the subject in solving real-world problems. 
FDU: What is your favorite movie? 
MB: "The Father," with the Oscar-winning performance of Anthony Hopkins portraying a man with dementia. 
FDU: What brought you to FDU? 
MB: After a short experience working as an information analyst at Public Health Scotland in the United Kingdom, I decided to move back to Canada and return to academia. I felt ready for the new, fresh challenge of teaching master's courses at FDU! 
---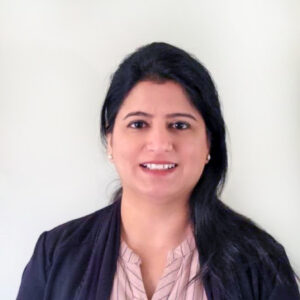 FDU: What are you working on right now? 
Sunita Verma: My current research focuses on how Asian-Indian American parents, who come from diverse backgrounds and bring their ethnic culture, belief systems, mathematical values, and aspirations to the host country, influence the mathematics education of their children. I am also exploring the methods and alternative resources that these parents are using to support their children's mathematical development.  
FDU: What song or album could you listen to on repeat?   
SV: Meditation music provides me with serenity.  
FDU: What brought you to FDU?  
SV: The Metropolitan campus has great views of the rise and fall of tides, as the Hackensack River is an estuary. The work environment is great, the faculty is friendly and the staff and support team make working here even more enjoyable. The small class sizes give opportunities to better connect with the students and track their progress. The school has a diverse student body and welcomes international students wholeheartedly, which has given me an opportunity to practice culturally responsive teaching and enhance my potential as an educator.