Meet the new faculty in the Henry P. Becton School of Nursing and Allied Health
This academic year, across multiple disciplines and schools, more than 20 new faculty members joined the University. Time to get to know a little more about the two new instructors in the Henry P. Becton School of Nursing and Allied Health!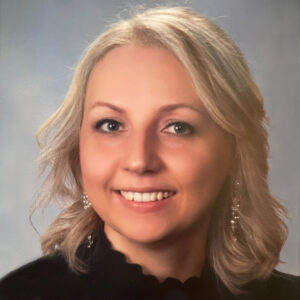 FDU: If you were stuck on a deserted island, what is the one book you must have with you?
Anna Klubek: I would hope to have a how to survive on a deserted island guide/book in order to stay alive until found by someone. However, it is always more productive to keep a positive mindset and not to get bent out of shape! So, I'd pick The 7 Habits of Highly Effective People by Stephen R. Covey. It is a very positive and inspirational book that I would probably need in hard times. It's something that would inspire and motivate me to adapt to change.
FDU: Who inspires you? Why?
AK: I've been inspired by so many individuals that I've met throughout my life and career. My first preceptor was my most influential person. She not only mentored me as a brand-new nurse, but also encouraged me to continue my education. As a preceptor she was nurturing, caring, knowledgeable, and possessed leadership qualities — all of which helped me flourish as a new nurse. She is someone I aspired to be one day, and to this day, we remain good friends.
FDU: What advice do you have for nurses facing burnout related to the pandemic?
AK: Be aware of your personal limitations. Educate yourself in the signs and symptoms of burnout such as fatigue, withdrawal, depression, anxiety, and post-traumatic stress. Many nurses suffer in silence. The key to avoiding burnout is to practice self-care; talk to a friend or a professional, spend time with loved ones, rest, pray, exercise, or pamper yourself. Nurses are used to taking care of other people, and may not realize that taking care of themselves is a priority. When self-care is practiced on a regular basis, an individual's mental and physical health reflects that.
FDU: What brought you to FDU?
AK: I have always enjoyed teaching and passing on my knowledge to patients, new nurses, and students. Working as a bedside nurse, I spent most of my day educating patients on medications, procedures, body mechanics, discharge instructions, and the list goes on. I have precepted many new nurses and students in different hospitals and found that I really loved it. When an opportunity presented itself at FDU, I did not hesitate to grasp it. Being with FDU for a few months now, it's a privilege to be educating the future generations of nurses.
---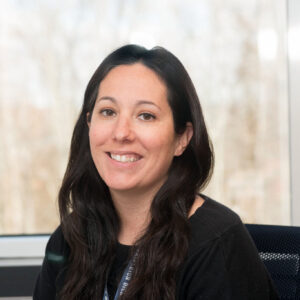 FDU: Who inspires you? Why?
Lauren Sullivan: My mom. She's the reason I went to nursing school. My mom was a pediatric nurse and I wanted to follow in her footsteps.
FDU: What do you consider to be your greatest achievement?
LS: Besides my children, my recent Doctor of Nursing Practice Degree. I also am proud to say I maintained a 4.0 GPA and was invited to join Sigma Theta Tau International Honor Society of Nursing. I am also very proud of my accomplishments as a pediatric nurse practitioner, including being voted favorite kids docs multiple times by my patients.
FDU: What would you say is the most critical thing people in the medical field need to know today?
LS: Respect and listening to my patients and their parents are the two most important things required to care for families. This is an important concept to understand for new nurses.
FDU: What brought you to FDU?
LS: I saw this as a new and exciting opportunity!