Meet the new faculty in the Maxwell Becton College of Arts and Sciences
Let's find out more about the new faculty members in the Maxwell Becton College of Arts and Sciences!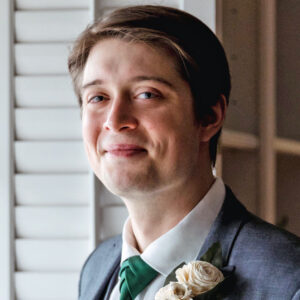 FDU: What excites you most about chemistry?
Robert D. Barrows: A chemist does not need to work long before they are at the frontier of something completely new! After a few weeks in the lab, an organic chemist can synthesize something that is both novel to our planet and potentially lead to new breakthroughs in medicine!
FDU: Are you an early bird or night owl?
RDB: I lean towards being an early bird. I get to the lab before 8 a.m. most weekdays, but I do enjoy sleeping in on the weekends.
FDU: What brought you to FDU?
RDB: I was born and educated in New Jersey. It was here in N.J. that I established my passion for organic chemistry. Because of this, I welcomed the opportunity to join an institution like FDU where I can help educate my home community; I know undergraduate research is an important part of the learning process and where I join a dedicated faculty, who show a desire to grow their departments for the benefit of their students and themselves.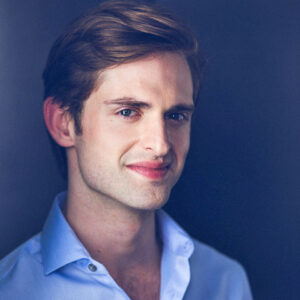 FDU: What are you working on right now? 
Nolan Hennelly: Right now, most of my focus is on the production of Miss Julie. I'll be working on the show with our students until it opens on Dec. 1. This is a tremendously challenging play for three young actors, and that I think is, sadly, still deeply resonant with our times.
FDU: If you could travel anywhere in the world, where would you go and why? 
NH: Athens. I've been teaching ancient Greek theater in Development of the Theater I: Ancient to Elizabethan this semester and would love to experience the theaters there firsthand. I also work with actors and instructors in Greece in an international actor training program that developed over the course of the pandemic, so although I've never been, I have some friends and colleagues I'd like to visit!
FDU: What brought you to FDU?
NH: Becoming an assistant professor here is actually a return to FDU for me! I studied theater as an undergraduate before getting my master's degree from Florida State University while acting at the Asolo Repertory Theater in Sarasota, Fla. I came back for many of the same reasons I attended in the first place — but to avoid sounding like a brochure I'll say this — having been a student here I know just how transformational an FDU education can be, and I am proud to join a faculty I respect so much.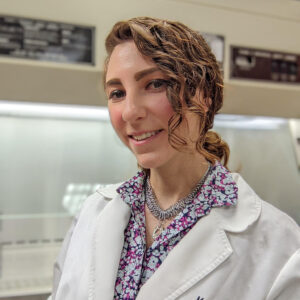 FDU: What is one book you think everyone should read?
Melissa Ingala: There are a few books I can say truly changed my life, but Nickel and Dimed: On (Not) Getting By in America by Barbara Ehrenreich is a must-read for anyone who has ever felt like the odds were stacked against them in the American economy. It changed my views on poverty and labor, and it's a book that allows the reader to walk vicariously in the shoes of the people in society we tend to overlook.
FDU: What song or album could you listen to on repeat?
MI: I have always been a huge fan of grunge/emo rock. I could probably listen to the album "Superunknown" by Soundgarden for the rest of my life and never get tired of it!
FDU: What brought you to FDU?
MI: I love that FDU is a truly global institution, but that the campuses retain this small community feel. As a biology professor, I wanted to have a closer relationship with my students than would be possible in a giant lecture hall, while still providing world-class education, and I have found that balance in FDU's biological sciences department. As someone who is local to New Jersey, it's been great to feel like I am "back home" — this time to stay!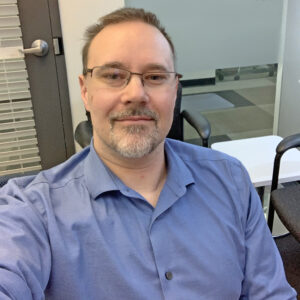 FDU: Who inspires you and why?
Orion Kidder: There's extremely important work being done, today, by public intellectuals — some with academic backgrounds, like feminist media critic Anita Sarkeesian, and some without, like journalist and science fiction author Cory Doctorow or author, filmmaker and activist Naomi Klein (although she is not in the academic world as well). The point of scholarly work ought to be to spread knowledge as far and as wide as possible, so now that I have institutional support for the first time in my career, I am looking for ways to bring the deep truths we work with, here in the academy and to the larger public, who don't normally have access.
FDU: What is your favorite movie and why?
OK: I can't pick just one favorite movie, but I will say that "Close Encounters of the Third Kind" was instrumental to inspiring my sense of wonder, that "This is Spinal Tap" is possibly the greatest work of comedy ever created, and that it is impossible to underestimate the influence that "Star Trek" has had on me as a human being (that's not a movie, but I'm a child of television).
FDU: What brought you to FDU?
OK: In short, Professor James Gifford brought me to FDU. When it came time to try to find work after completing my Ph.D., I knew I was moving back to Vancouver, and James had just been hired on. I started at FDU in 2009 and worked here as an adjunct on and off for the next 13 years. What keeps me at FDU is that it's a liberal arts college that happens to be located in my hometown, and that's pretty cool.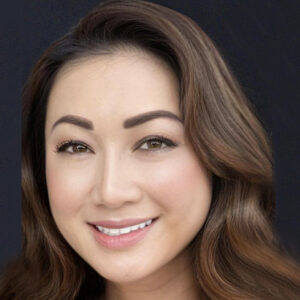 FDU: What drew you to the field of mathematics?
Natalie Yang: My first exposure to mathematics was through my father who is now a retired professor in mathematics. He knew that math was vital to solving modern problems, so he not only ensured that I vigorously engaged with math problems, but also showed me that mathematics can be beautiful. Through his training, I found that math is an elegant way to solve real world problems.
FDU: What's your favorite way to decompress from a long day at work?
NY: During the pandemic, our family welcomed a new member — Shirona, a calico Main Coon. Shirona is a loving, quiet and sweet cat with plenty of personality. She greets me every time she sees me, especially when I come home from work after a long day. Spending time with my cat while watching television is the best way for me to decompress.
FDU: What brought you to FDU?
NY: I first came to work at FDU back in 2015 as an adjunct instructor. It was immediately apparent that the faculty and administrators were, and still are incredibly supportive. Additionally, the average student-faculty ratio is 15:1, with 64.7% of classes having fewer than 20 students, which introduces opportunities to reach the needs of each student and encourage individual growth.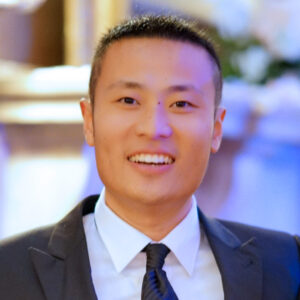 FDU: What gives your life meaning?
Guolong Zhu: These are so many exciting and interesting things that give my life meaning! Such as my family, playing basketball, outdoor activities, of course, teaching and doing research. But ahead of anything, my lord Jesus Christ! I am a first-generation Christian.
FDU: Are you an early bird or night owl?
GZ: I used to be a night owl when I was a Ph.D. student and a postdoc, but now I teach early in the morning, and I have to take care of my newborn. So, I am becoming a not-so-early early-bird!
FDU: What brought you to FDU?
GZ: FDU's reputation is good, and the location is wonderful! It is very close to my home in Staten Island, N.Y., and it is also very close to my research institutes in NYC, New York University and Columbia University.