Meet the new faculty in the School of Public and Global Affairs
Let's find out more about the new faculty members in the School of Public and Global Affairs!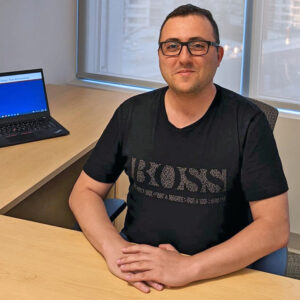 FDU: What motivates you to succeed?  
Louai Rahal: Giving back. Life has given me great mentors; they inspired me and motivated me to learn and to grow. I express my gratitude to them by continuously growing my talents and by supporting my students in growing their talents. 
FDU: What would the title of your autobiography be?  
LR: Ordinary. One of my favorite authors, Marcel Proust, is known for writing extraordinarily beautiful prose about ordinary, mundane life experiences. We are meaning-makers, we are creative, we do not need extraordinary events in our lives, we need meaning, and meaning can be created out of all types of experiences. To me, an autobiography is an opportunity to revisit our experiences and make meaning, and it is something that I always enjoy doing. I have written so many autobiographies in my mind.  
FDU: What brought you to FDU?  
LR: The FDU environment is international, intergenerational, and interdisciplinary. I have met students and faculty from more than 20 countries. I see Generation X, millennial and Generation Z students learning together in the same classroom. And I am currently teaching in a highly interdisciplinary program the Master of Administrative Science program. Course offerings include ethics, law, leadership, emotional intelligence and technology management. As someone whose intellectual curiosities refuse to stop at the boundaries of traditional disciplines, I find it rewarding and exciting to be teaching in this program. 
---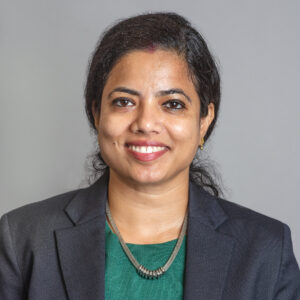 FDU: How did a failure, or a seeming failure, lead you to future success? 
Tamanna Singhdeo: After finishing their bachelor's degrees in engineering, most of my friends landed great IT jobs at multinational companies. I got married and moved to the United States. I enjoyed married life, however I didn't have a professional career for years. I was raising my kids. After a few years, I went back to school and got my Ph.D. Through that experience, I learned about my strength and determination. I worked hard and climbed the ladder of success. The experience that I gathered along the way made me a better teacher, researcher and an empathetic person in any conversation. 
FDU: What bucket list item do you most want to check off in the next year? 
TS: I would like to complete a new certification in my field in the next year. 
FDU: What brought you to FDU? 
TS: My teaching philosophy aligns with the mission and vision of FDU, i.e., to create an environment for students where they can express themselves freely and become better professionals.