Meet the new faculty in the Silberman College of Business
Let's find out more about two of the new faculty members in the Silberman College of Business!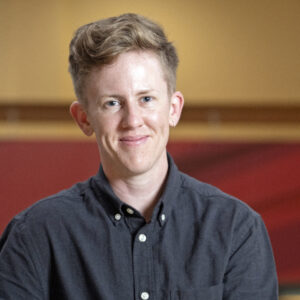 FDU: What's the most interesting thing that you've learned recently?
Oden Groth: Only one country in the whole world has a flag that does NOT contain any of the colors red, white, or blue: Jamaica. I'm a member of a trivia league and the question had me so stumped that I will never get over this fact!
FDU: What is the best dish you can cook?
OG: It sounds cliché because I'm from Sweden, but my best dish is probably Swedish meatballs (yes, they're better than IKEA's).
FDU: What brought you to FDU?
OG: I like the warm and welcoming community here, and the time and attention that faculty can give to students. I also find the Silberman College of Business to be really innovative, especially with the integration of marketing and information systems disciplines.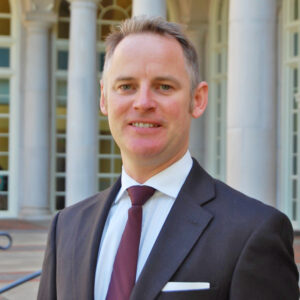 FDU: How did a failure, or a seeming failure, lead you to future success?
Ian Mercer: Ever since I saw the movie "Top Gun," I wanted to be a fighter pilot. However, when I commissioned and started flying training, it became quickly apparent that I had a poor sense of direction — something that is fairly crucial to being an aviator. That setback saw me reevaluate what I wanted and brought a move into being an intelligence officer, which sparked my interest in human nature and the darker side of human behavior. From there, I became a barrister, practicing by day, and teaching at law school, in addition. That rejuvenated my interest in academia, which led me back to pursue an MBA and ultimately a Ph.D. Looking back, that initial setback really shaped the rest of my life to date. Here I now am, working with great colleagues, teaching inquisitive and enthusiastic students, and living a few miles from NYC. I wouldn't change my journey to this point for anything else.
FDU: If you could travel anywhere in the world, where would you go and why?
IM: In my previous careers as a Royal Navy officer and barrister, I was fortunate to travel to many different countries and enjoy many different experiences, including climbing the Great Pyramid, walking part of the Great Wall of China and seeing animals graze at a watering hole in South Africa. However, one place that is on my bucket list is Antartica. I would love to see the wildlife there (penguins are my favorite animal), and just experience the solitude and vastness of the White Continent. I have always had an interest in history and to visit Antartica would be like traveling back to that heroic age of exploration.
FDU: What brought you to FDU?
IM: I have always been passionate about teaching. When I was looking at the next stage of my academic career, I really wanted to work at a school that valued the impact we make in the classroom, and the impact we make as scholars to advancing research. FDU embodies what I was looking for. Having lived in a few other countries, I was attracted to the diverse, international faculty and student body here. I was also very impressed with how Silberman College has embraced the United Nations Sustainable Development Goals. As a scholar in ethics and morality, it is important to me to work at a university that values leaving the world a better place than how we found it. The proximity to all NYC has to offer was an added bonus!