Meet the new faculty member in the Henry P. Becton School of Nursing and Allied Health
Let's find out more about the new lecturer in the Henry P. Becton School of Nursing and Allied Health!
FDU: What gives your life meaning?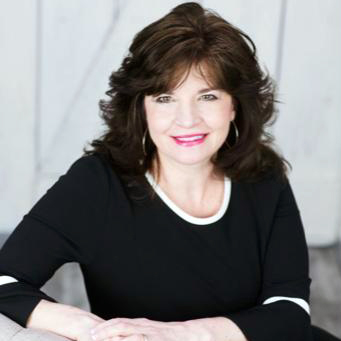 Lisa-Ann Kelly: So many things give my life meaning. I could talk for hours about what brings me joy and all that I am grateful for! Always on top of the list is my daughter, Malissa. She is the light of my life, and she inspires me and is my incentive to become a better person. She lives in Vermont and is a digital traffic manager and I am so proud of her. I also love to travel with my husband John. We have visited Italy, Ireland, England, Paris, France and Barcelona, Spain. I especially enjoy guided tours of the ancient sites because I find history so fascinating. Closer to home, one of the simple pleasures that I have is taking care of my plants. I am mesmerized by the beauty of nature and the resilience of the plants that keep blooming each year despite the harshest winters. Teaching truly gives my life meaning. I am inspired by the connection I have with my students, and it brings me so much satisfaction when I see them succeed; learn new skills or overcome their fears. Training the next generation of nurses to care for the sick brings my life meaning. Lastly, and most importantly, I am humbled by the fact that none of this would be possible without the grace and protection of God. 
FDU: What song or album could you listen to on repeat?    
LK: It's hard for me to pick just one album! As a teenager, my boyfriend John (now husband) blasted "Free Bird" by Lynyrd Skynyrd in his Chevy Impala on a regular basis. To this day, whenever I hear that song, it brings me back to my youth. I can dance around the house singing "Free Bird" for hours. More recently, I can say that listening to any song by Harry Styles is very enjoyable, I find his voice very soothing. I also believe that Lauren Daigle is a beautiful soul, and her uplifting songs are a lifeline for me. I could listen to her all day!   
FDU: What brought you to FDU?   
LK: I was working as a nurse practitioner in Hackensack when the pandemic hit. Our office was hit hard, and as a result, closed. I contracted a serious case of COVID-19 from one of my patients in March 2020. I experienced complications with a prolonged illness which resulted in isolation for an extended period. During my illness, I had a lot of time to think about how I wanted to spend the rest of my life and decided that I wanted to go back to teaching. So, I took a position as an instructor at Lincoln Technical Institute teaching online courses. Then I transferred to in-classroom teaching at Eastwick College. When I heard that Fairleigh Dickinson University had an opening for a pediatric instructor, I was delighted. I previously taught pediatric nursing at FDU as an adjunct in the beginning of my career. When I returned to the University, I knew I landed where I was meant to be.