Passage to India affords greater spiritual and cultural understanding to FDU students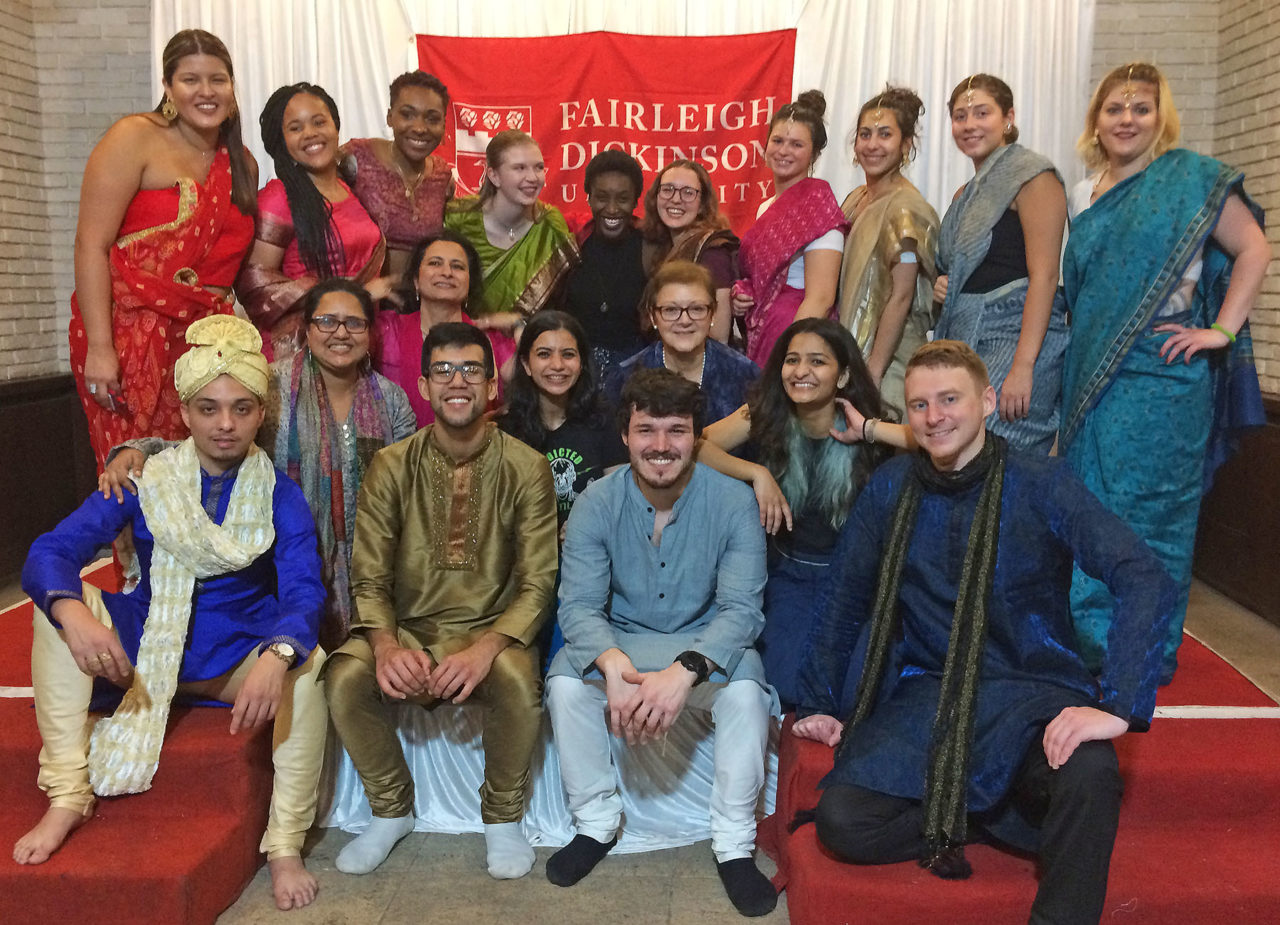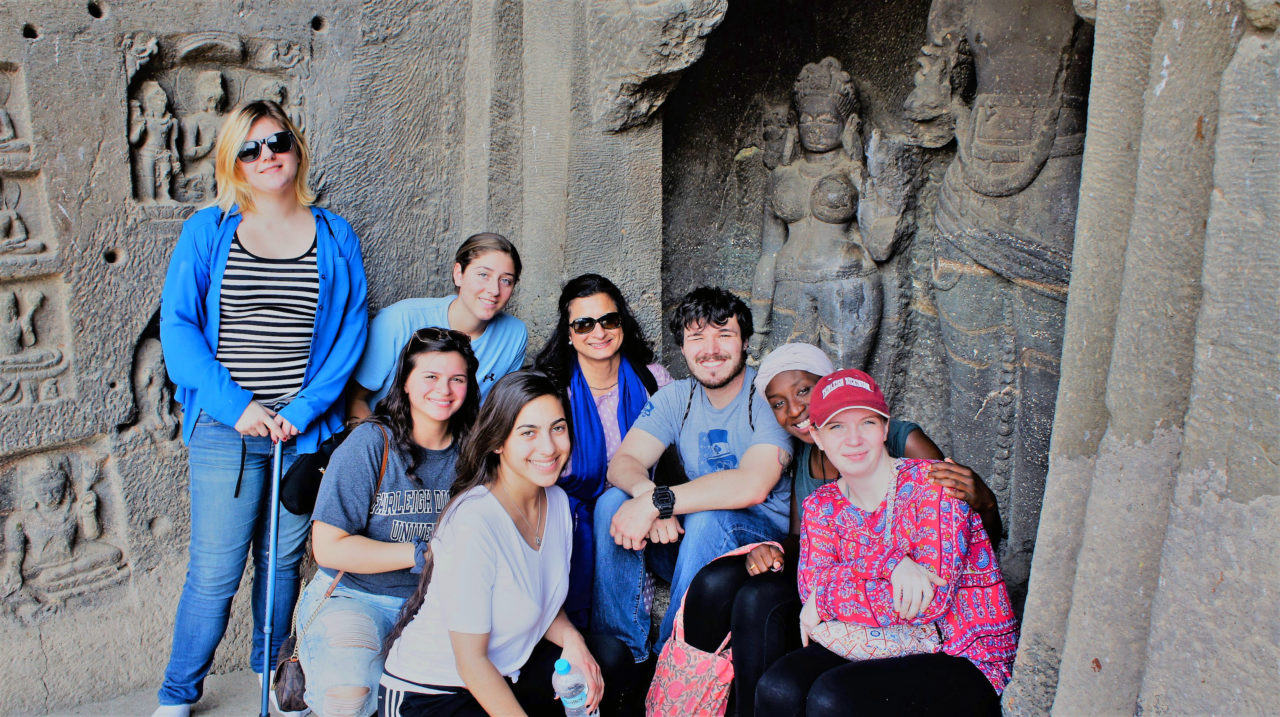 By Kenna Caprio
February 6, 2019 — In India, the modern is built upon the ramparts of the old. Cities are literally built on top of cities. The traditional and the contemporary are bound up together in the fabric of daily life for travelers and citizens alike.
The experience — for Fairleigh Dickinson University students on a two-week study abroad trip in Pune, India — was unforgettable.
"The students were there to enjoy the country, culture and the people," says Delicia Koeneke, an adjunct professor who accompanied the students. "It was a magical kind of trip."
"I'll remember India as this fast-paced, exciting experience that hit me all at once every day," says Sarah Kulick, a senior studying literature at the Florham Campus. "It was hot, new, loud and bold. The food is flavorful and colorful, full of lentils, vegetables, rice and spices."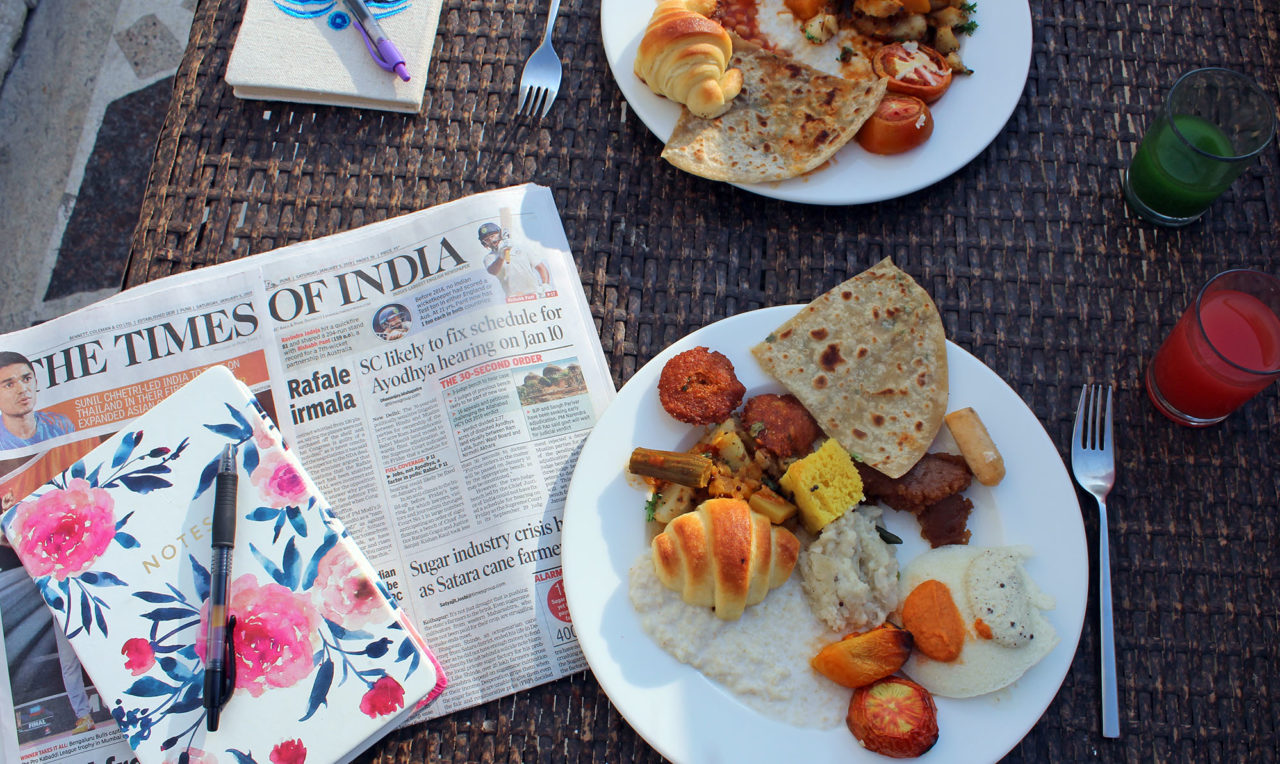 Each day began with an optional yoga class before the group set off to work with local nongovernmental organizations (NGOS), or to tour local sites.
Students split into three groups to volunteer with NGOs focused on ecology, education and legal advocacy.
Metropolitan Campus senior psychology major Jorge Ruiz volunteered with the education NGO. "Seeing inside the organization, and the efforts they make to educate children living in cities and in the countryside, and seeing all the outreach work the organization does was so moving."
Fatou Dieng, a senior entrepreneurship major at the Florham Campus, visited a once-desolate area with the ecological NGO. "Our representative told us he and his team had the rights to the land to completely restore it. When we went, it was completely restored with trees and a number of species of birds thriving."
At Sadhana Village, another stop for the FDU group, people with intellectual disabilities and female survivors of domestic violence find community.
"India is a force to be reckoned with because the people are hardworking, kind and complex, functioning in a multicultural country," says Kulick.
Like in the United States, the students noticed, social movements advocating for women's rights and environmental reforms, and against sexual harassment are gaining momentum and popularity.
"India is a multicultural democracy with huge human rights movements happening all of the time," says Nandita Ghosh, associate professor of English and trip chaperone.
They also heard from faculty at Deccan College and Savitribai Phule Pune University. "They learned about what sustainability means in a global context—in health care, nutrition, food security, poverty, urban planning, human rights, gender and identity," says Kiron Sharma, professor of computer science, director of University Core at the Florham Campus and trip chaperone.
Although Pune is a middle-class city, signs of poverty remain. 
"They saw the lingering effects of the caste system," says Sharma. "They were especially moved by the economic disparity they observed."
The trip, open to students from both the Metropolitan and Florham campuses, integrates with University Core classes on cross-cultural perspectives and global issues.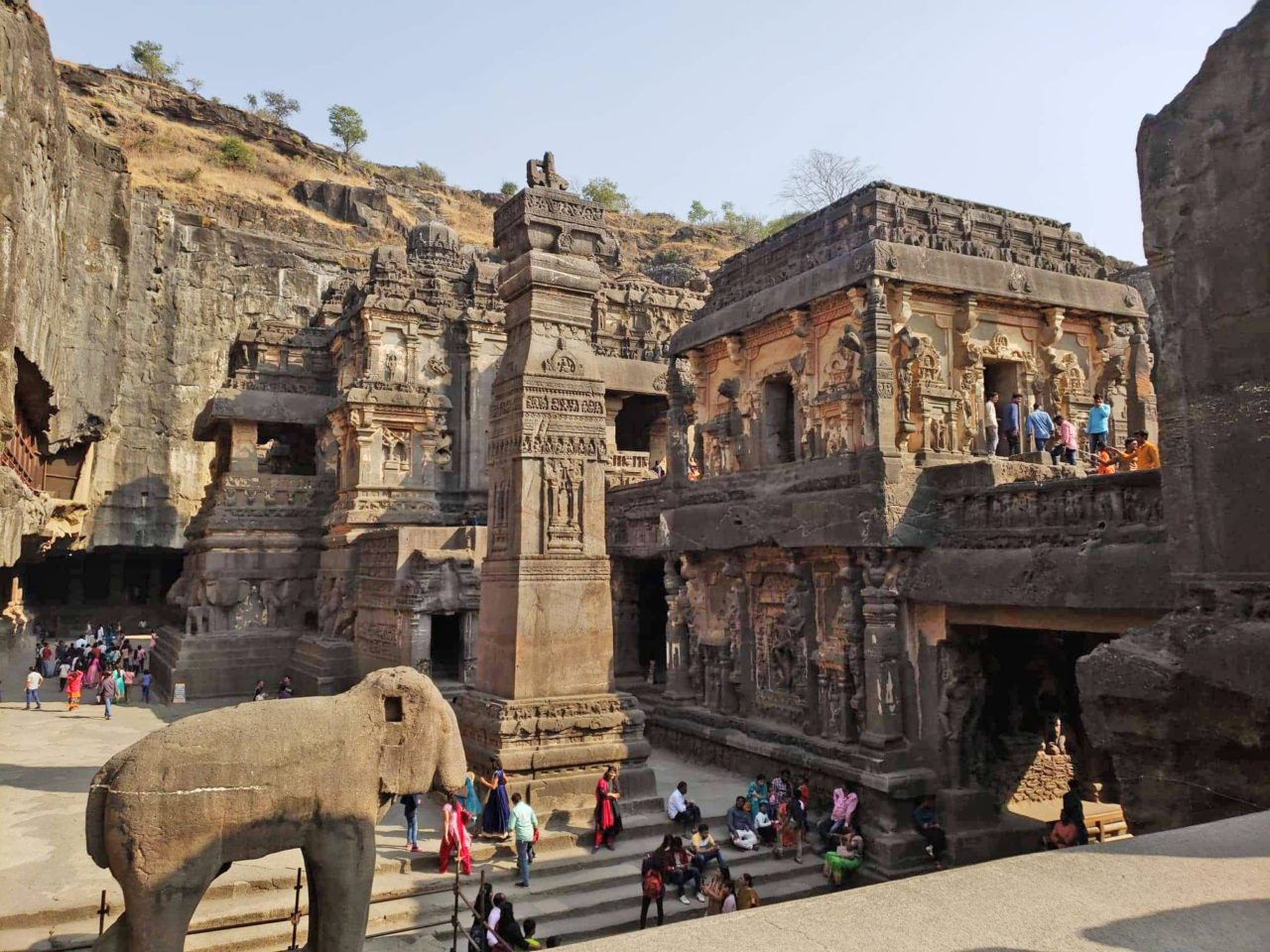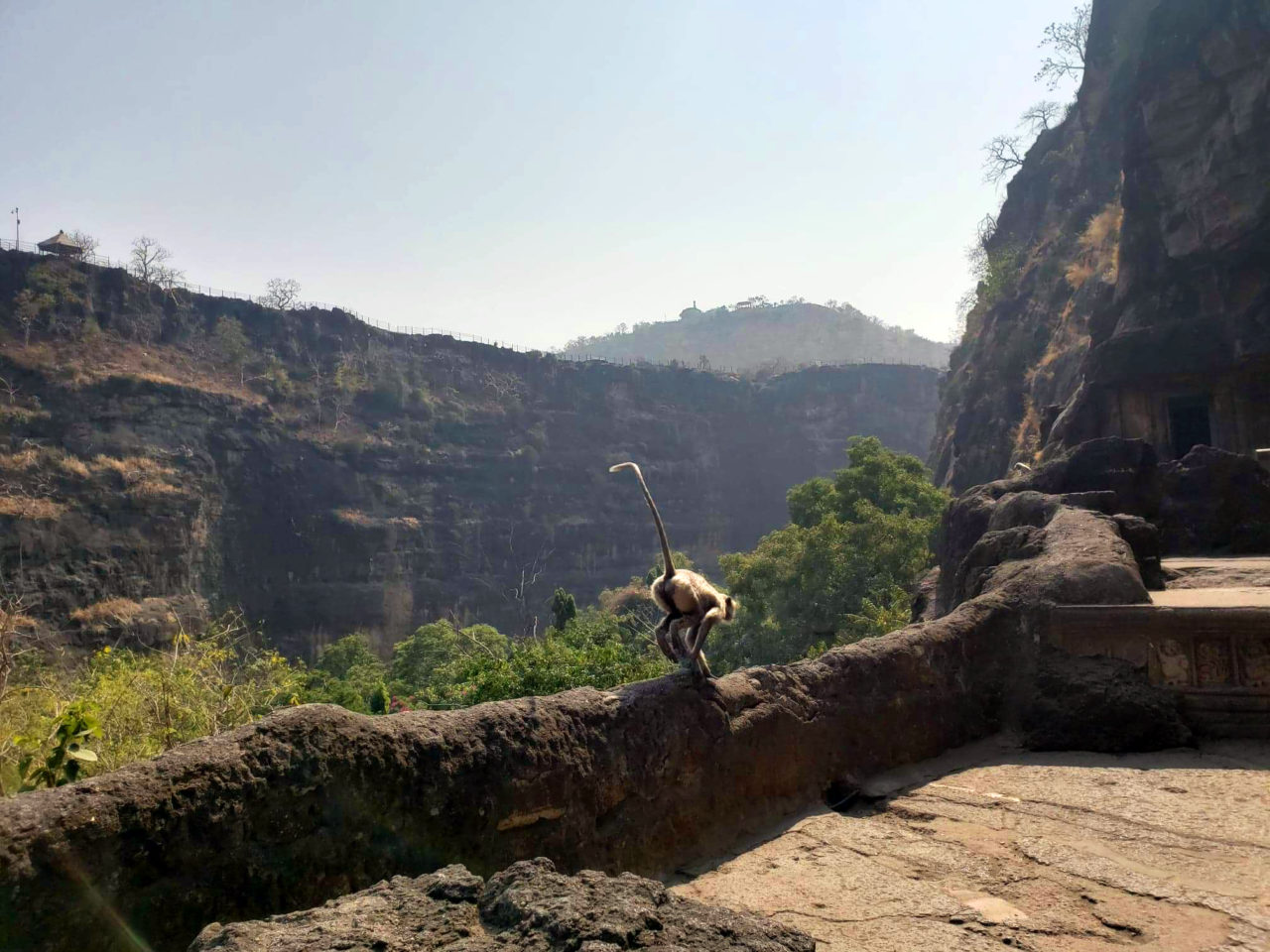 "India is full of fantastic archaeological sites," says Koeneke. "The first temples and sanctuaries were built into cliffs." The group saw Buddhist caves, Hindu rock-cut temples and Jain caves at the Ellora and Ajanta Caves. These monuments date from the second century BC to 480 AD. The religions coexisted in harmony then, and still now.
"There's a deep-rooted faith and spirituality in India," Sharma says. "Everything revolves around festivities, festivals and celebrations."
The group also visited an Islamic mosque, a Sikh gurudwara, a Hindu temple and a Buddhist monastery, in addition to a number of other archaeological sites.
"At the Sikh gurudwara, the granthi was amazing," says Dieng. "He was so poetic in the way he talked about and explained the religion. He said a lot of things that had us thinking twice about our lives."
One night, bharata natya dancers came to teach and perform. The group also took two overnight trips — one to the aforementioned Ellora and Ajanta Caves and one to Machan Resorts, an eco-friendly tree house resort, in Lonavala.
On and off during the trip, the FDU women wrapped themselves in scarves to protect from pollution, shield the sun and cover their hair. They also bought and wore traditional saris, tied properly by experts at the market.
"It's a place of contrasts that co-exist," says Ghosh. "If you have a traditional concept of India as a conservative space, that will be shattered when you see modern India. Women — single or married — move around freely, shopping or biking to work."
And ultimately, understanding and appreciating a new culture is what this trip is all about. Sharma says her favorite moments came from watching the students soak in the experience, reflect and discuss.
"Cultural exchanges lead to understanding. And understanding one another connects people," says Kulick.