'Pay it Forward' spreads kindness in FDU community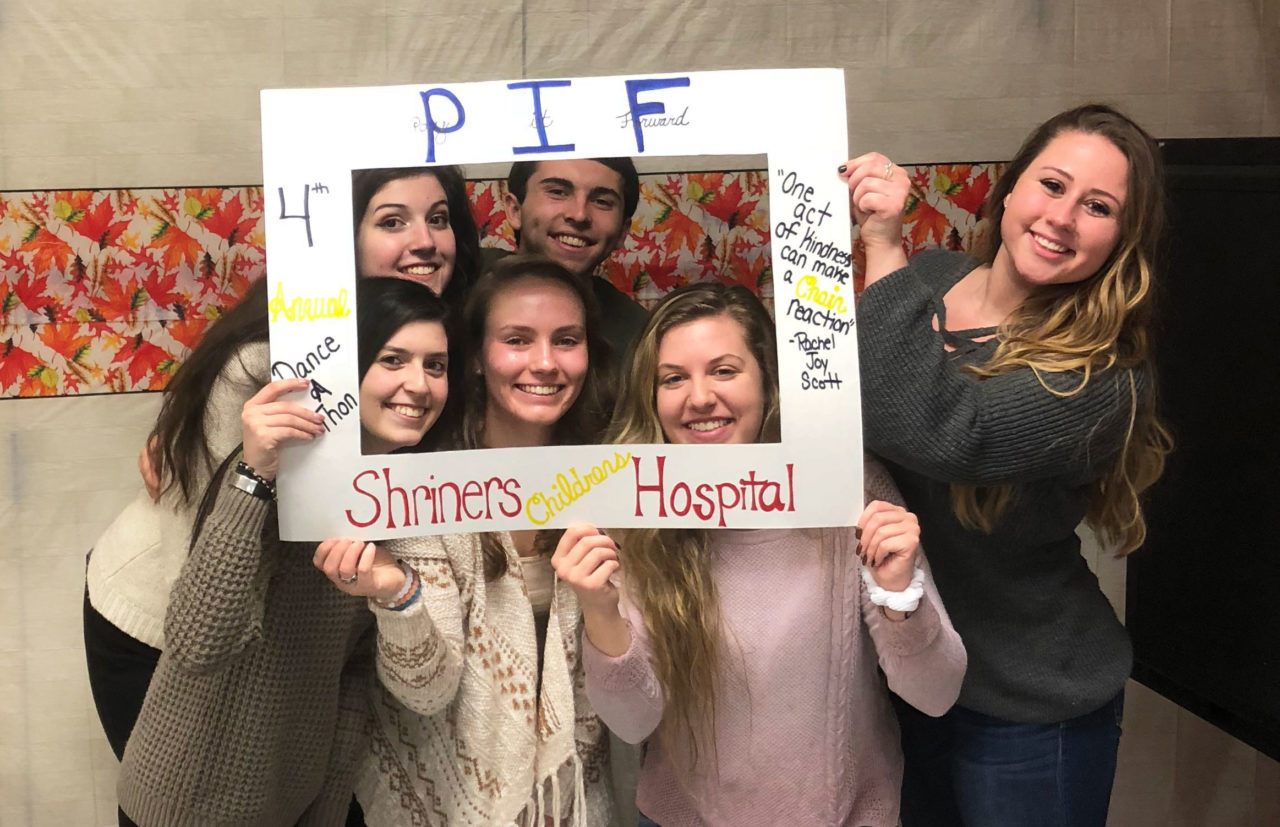 By Julie Kayzerman
Nov. 6, 2018 — Senior psychology major Olivia Vliet was in a seventh-grade anti-bullying assembly, hosted by Rachel's Challenge, when she heard the words that changed her life.
"One act of kindness can make a chain reaction."
That was the message that Rachel Joy Scott penned in a school essay just one month before she became the first victim of the Columbine High School massacre in 1999.
Nearly nine years later, Vliet is still spreading Scott's message every day at Fairleigh Dickinson University's Florham Campus.
"I knew I wanted to share the quote that changed my life," says Vliet.
So, she adopted Scott's quote as her club's mission statement and officially launched Pay it Forward (PIF) in October of 2015, her first semester at FDU.
The club's purpose is to spread positivity throughout the campus and do random acts of kindness in hopes of starting a chain reaction of good deeds.
"It can be really difficult to find the good in things sometimes," says Vliet. "Unfortunately, there's a lot of stressors … so being able to make that small difference in somebody's day is the goal. Even if it's just holding the door open for somebody and saying 'Have a great day.'"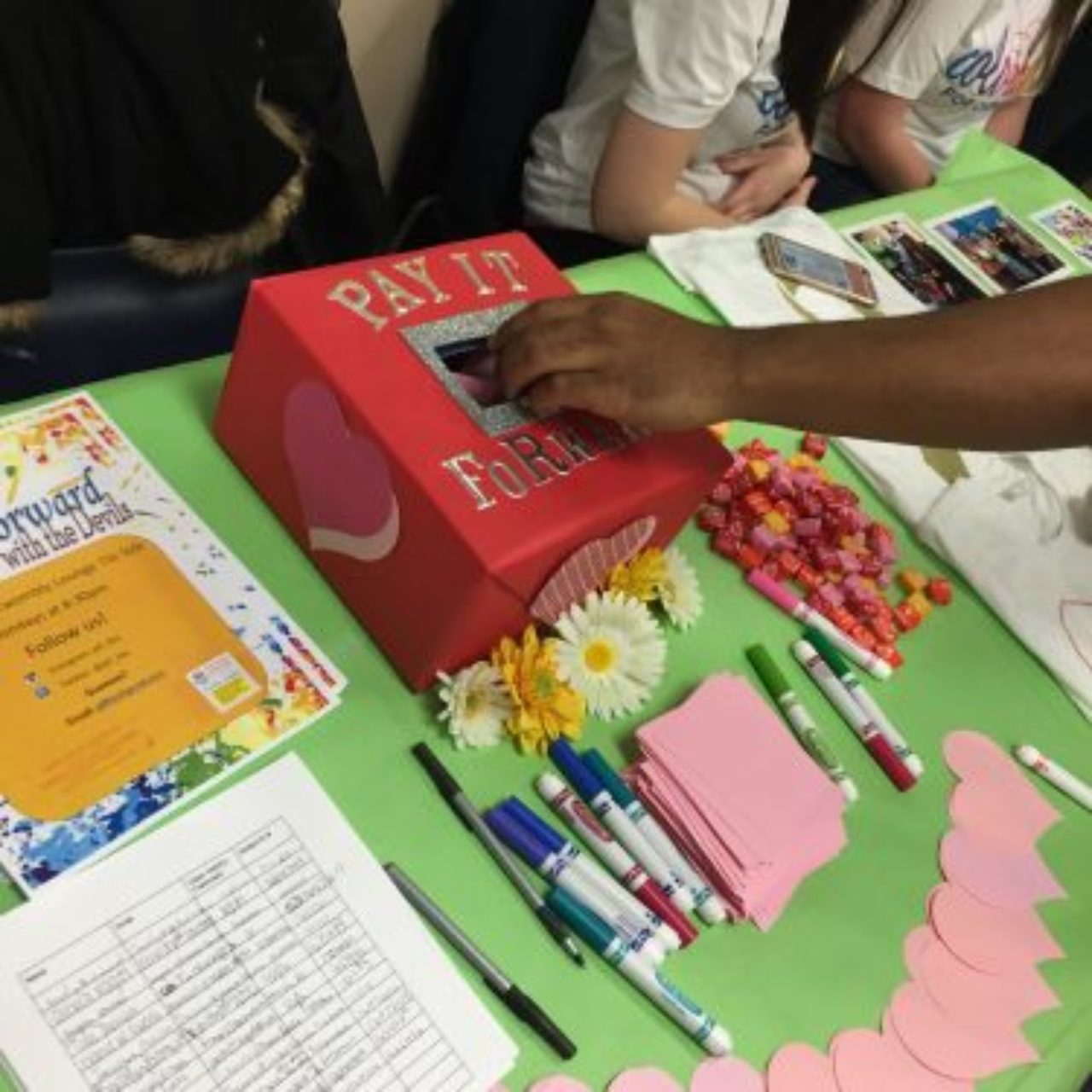 Every month, PIF sits in the cafeteria with a "nice box." People write anonymous, kind notes, which are then randomly passed out to students. During midterms, the club gives out donuts and celebrates the end of the year by handing out free Rita's Italian Ice.
"You might only help one person, but that one person is then going to feel better and be able to help somebody else, and it just becomes a quick domino chain-reaction type of effect," Vliet says.
The club's largest event is an annual Dance-A-Thon that helps raise money for a charity of the club's choice. In the past, the Dance-A-Thon has raised funds to benefit GiGi's Playhouse, the Morristown Community Soup Kitchen and Outreach Center and to create care packages for the homeless in New York City.
This year, the fourth-annual Dance-A-Thon, held on Saturday, Nov. 3, raised money for Shriners Hospitals for Children — a cause near and dear to senior hospitality major Elexa Vogel, the vice president of Pay it Forward.
"At the age of eight, I was diagnosed with scoliosis. I wore three different spinal braces over the course of two years and nothing helped me," says Vogel. At 10 years old, Vogel went to Shriners Hospital in Philadelphia, Pa., where she had a vertebrae spinal stapling surgery.
"That surgery has saved my life by giving me the ability to walk and live a normal, pain-free life," she says. "I did not have to pay a single penny for my surgery. All donations accepted by Shriners Hospitals for Children are solely spent on children's surgery expenses.
"PIF's annual Dance-a-Thon accepted donations to Shriners to help save a life, like they did for me."
Vogel got the chance to "pay it forward."