Press Release: "Place Marks" paintings presented by Claire Heimarck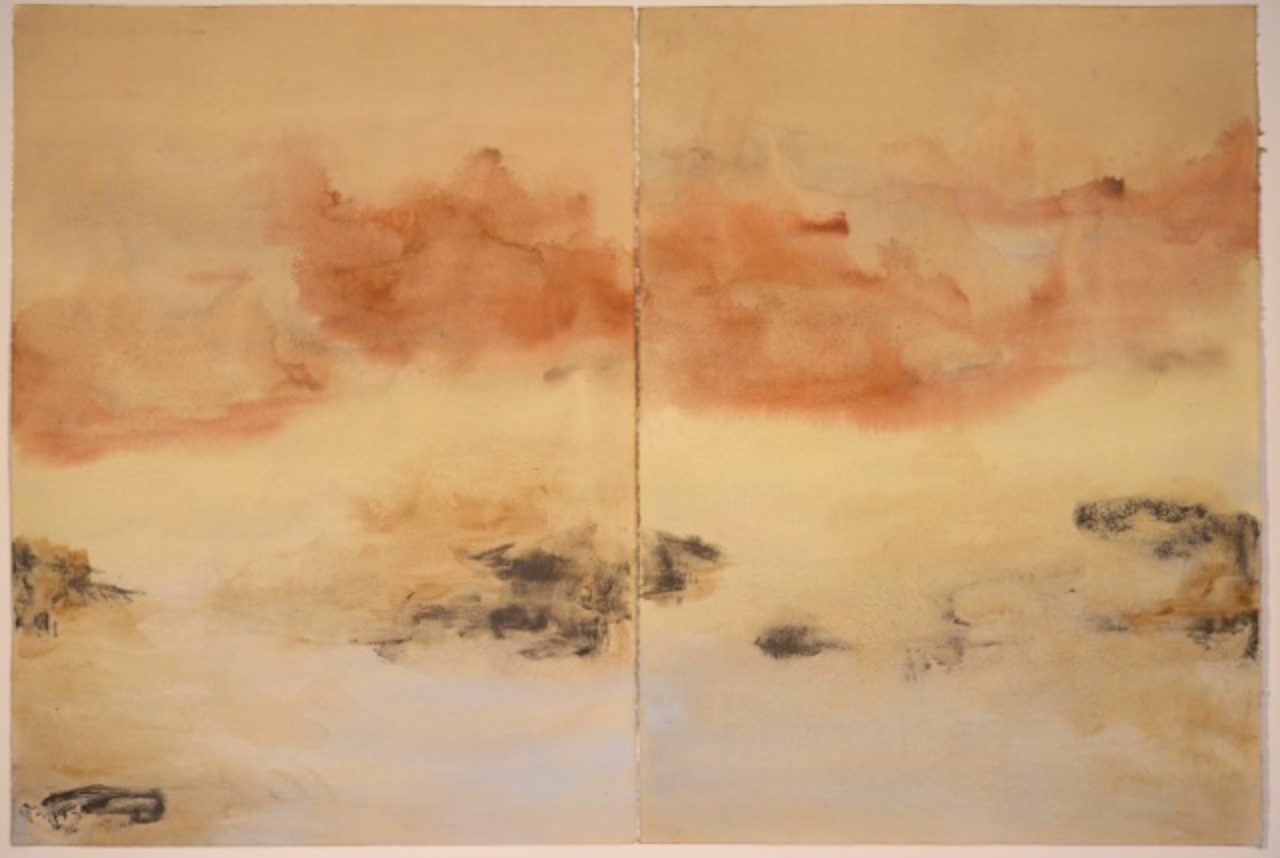 Teaneck (August 1, 2018) – Artist Claire Heimarck presents "Place Marks" which will be on display at the Edward Williams Gallery on Fairleigh Dickinson University's Metropolitan Campus from Monday, August 27, through Friday, October 12, 2018.
A reception will be held on Sunday, September 30, from 2-4 p.m.; featuring chamber music by the All Seasons Chamber Players.
The Gallery is located in FDU's Edward Williams Hall, 150 Kotte Place, Hackensack, N.J. Gallery hours are Monday to Friday, 8:30 a.m. to 8:30 p.m.; and Saturday, 9:30 a.m. to 2:30 p.m. There is no admission charge.
About the Artist
Heimarcks works in mixed media, including photography, painting and print making. Her abstract imagery often has landscape references. At times her work includes references to ancient texts and scrolls.
Many of the images in Heimarck's exhibit continue to be influenced by the horizon line and skies of her Midwestern childhood, combined with the landscape and light of the shores of Long Island.
"We carry the places we have been with us and they influence the way we work, often unintentionally, like an accent that shows up in a new language" Heimarck says. She enjoys seeing these connections in her paintings. Heimarck noticed that the orientation of her work started to change from horizontal to vertical after she moved her studio to the city." The experience of verticality was all around me," and that changed her feeling for space.
Heimarck's color palette and textures also changed when she included the industrial surfaces of the city for a series she called "Reclamation."
"These influences overlap as I am aware of them or not. I have decided to call such connections "Place Marks."