Professional Club Leads Student to Internships and Full-time Employment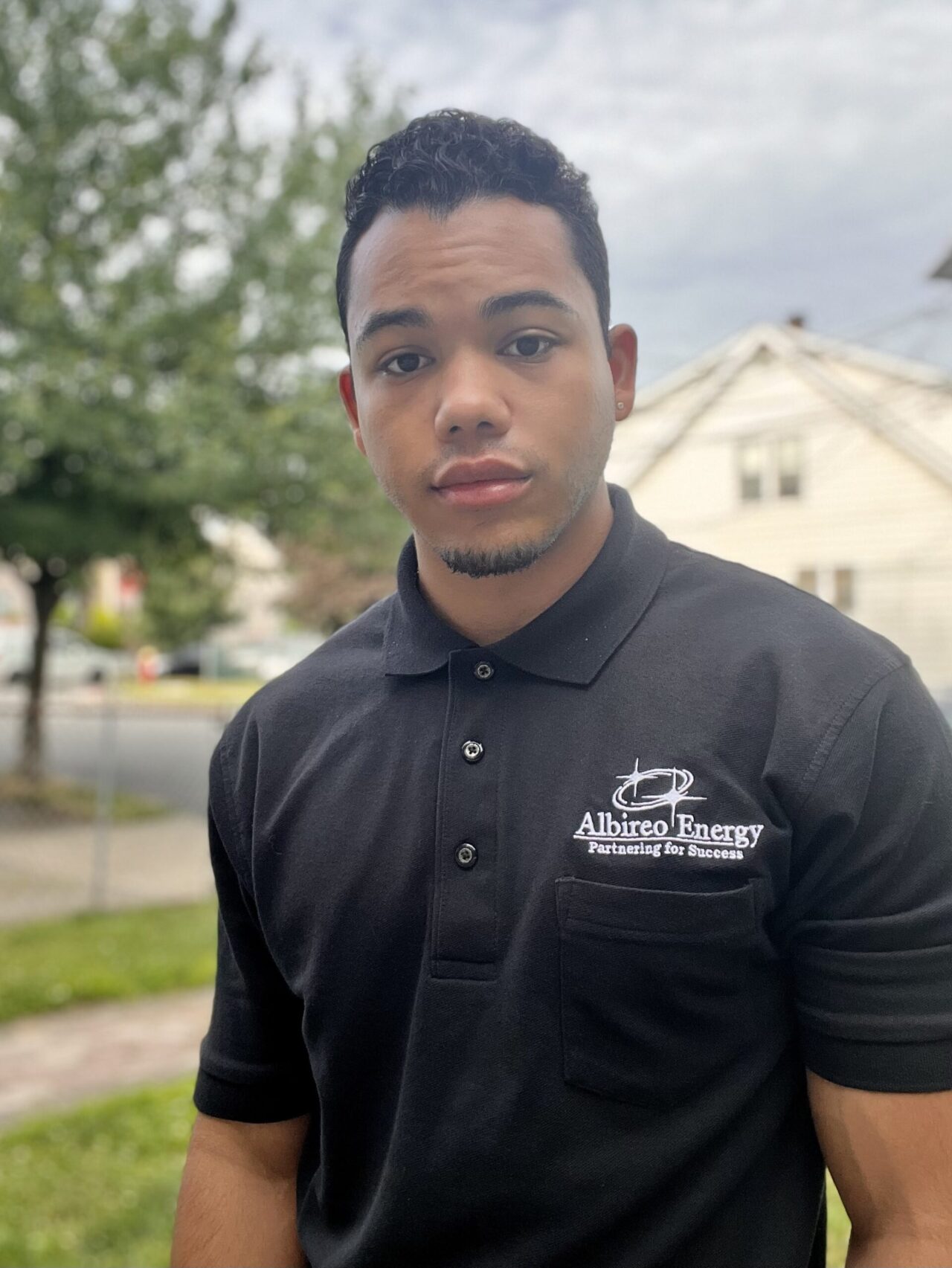 By Rebecca Maxon
June 20, 2022 — Xavier Garcia, BS'22 (Metro), will start his career at Albireo Energy in Edison, N.J. — a job which would not have happened without his senior internship there.
Garcia credits his membership in the FDU chapter of the Mechanical Contractors Association of America (MCAA) with kick-starting his professional experience, leading him to his first internship, at Industrial Cooling Corporation in Metuchen, N.J. "I probably would never have gotten into the heating, ventilation and air conditioning (HVAC) world without the MCAA." The club has a nationwide competition every fall in which student teams are assigned a task and must develop a plan for how to execute it, including budgeting, hiring and creating a bid package.
In 2019, the team was tasked with planning the replacement of a chilling tower in New York City. In 2020, the students planned the completion of a college football stadium. Together, the projects provided experience with HVAC, plumbing, piping and prefabrication, along with creating a thorough timeline/schedule.
"You are doing the job you would be doing if you were in the industry," Garcia explains. "And you have mentors you can reach out to for advice on the competition. I passed my résumé on to one of my mentors, and they passed it on to people who were hiring," he says. "I worked for Industrial Cooling during my winter and summer breaks." Out in the field, he scoped out projects and watched jobs progress; he also assisted with administrative work. He gained experience installing large HVAC systems in office buildings and industrial complexes.
He found his senior internship at Albireo through a friend who graduated from New Jersey Institute of Technology in Newark. For Albireo, Garcia works on programming HVAC systems. "We do a lot of coding for those big pieces of equipment. It's more of the technology side than the mechanical side."
One time, Albireo sent him to Hudson Yards in New York City. "It was a huge skyscraper. They took me down to the basement with huge chillers and fans and a big control room with monitors and computers," he says. "I like visiting job sites a lot. Being in the field seeing things firsthand gets you thinking. First you have an idea, then you have it on paper, and then you get to see it in real life."
Garcia advises his fellow students to seek out professional clubs on campus. There are clubs for just about every engineering major as well as less technical fields, such as hospitality, accounting, business, graphic design and more.
"Every field is going to have little things that you have to pick up on," Garcia says. "There is the vocabulary, abbreviations, the lingo. That can be the difference between learning from books versus learning in the field."
Garcia also encourages students to get involved with social clubs, such as fraternities or sororities. "I am a proud member of FDU's Zeta Beta Tau chapter," he says. Involvement with Greek life can provide management experience (serving as an officer) and the development of soft skills (collaborating to run events).
Garcia is looking forward to working full-time at Albireo. But, in the long run, he hopes to transfer his skills to the automotive industry. "It could be anything from production, to design, to testing or even working in racing," he says.
To Garcia, success means, "I get to wake up and feel like I'm not working, because I'm doing what I love."