FDU honored as Purple Heart University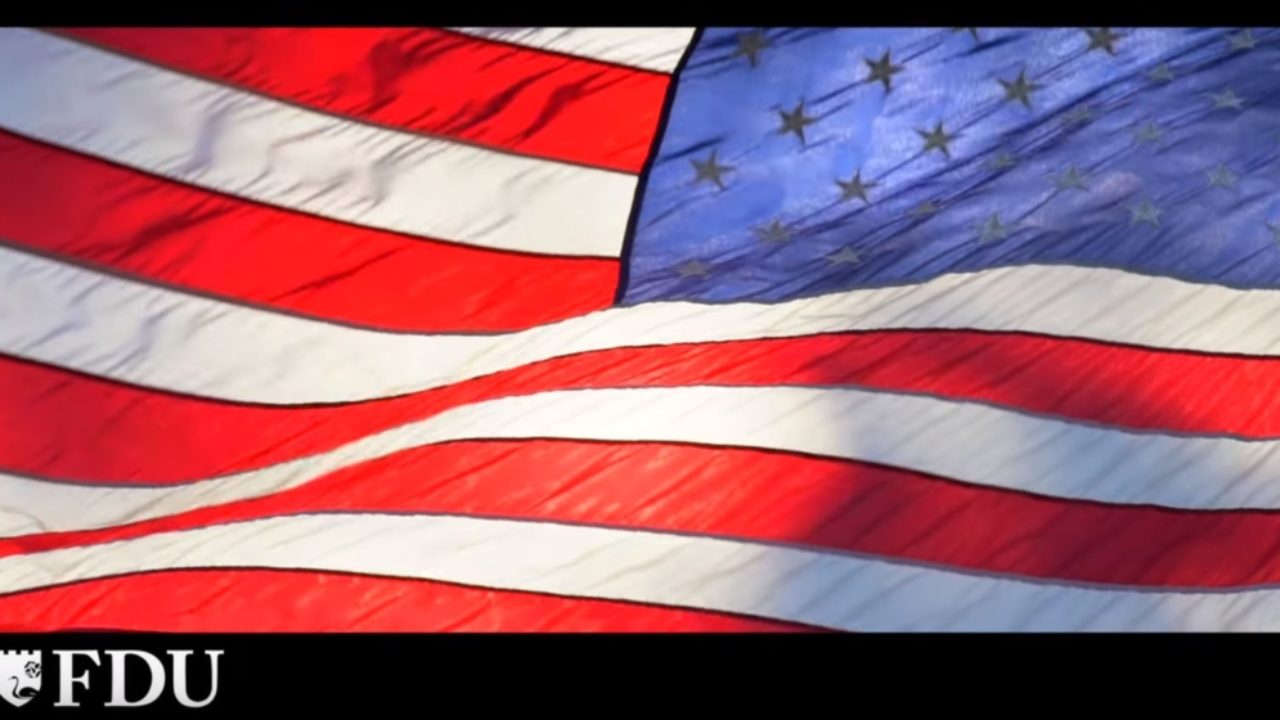 November 5, 2018 — The State of New Jersey Military Order of the Purple Heart has proclaimed Fairleigh Dickinson University a Purple Heart University for exemplifying outstanding veteran support, commitment, and a genuine concern for the well-being of United States veterans.
Luke Schultheis, Vice President for Enrollment, Planning and Effectiveness, represented FDU at the designation ceremony on Monday, Nov. 5 at FDU's Metropolitan Campus.
"This honor recognizes years of hard work and dedication," says Schultheis. "The veterans services team has worked tirelessly for our student veterans at FDU. Our goal is to provide veterans with an easy transition into college."
Since 2009, over 1,000 veterans have earned degrees at FDU, which was recognized by "U.S. News & World Report" on its 2018 "Best Colleges for Veterans" list.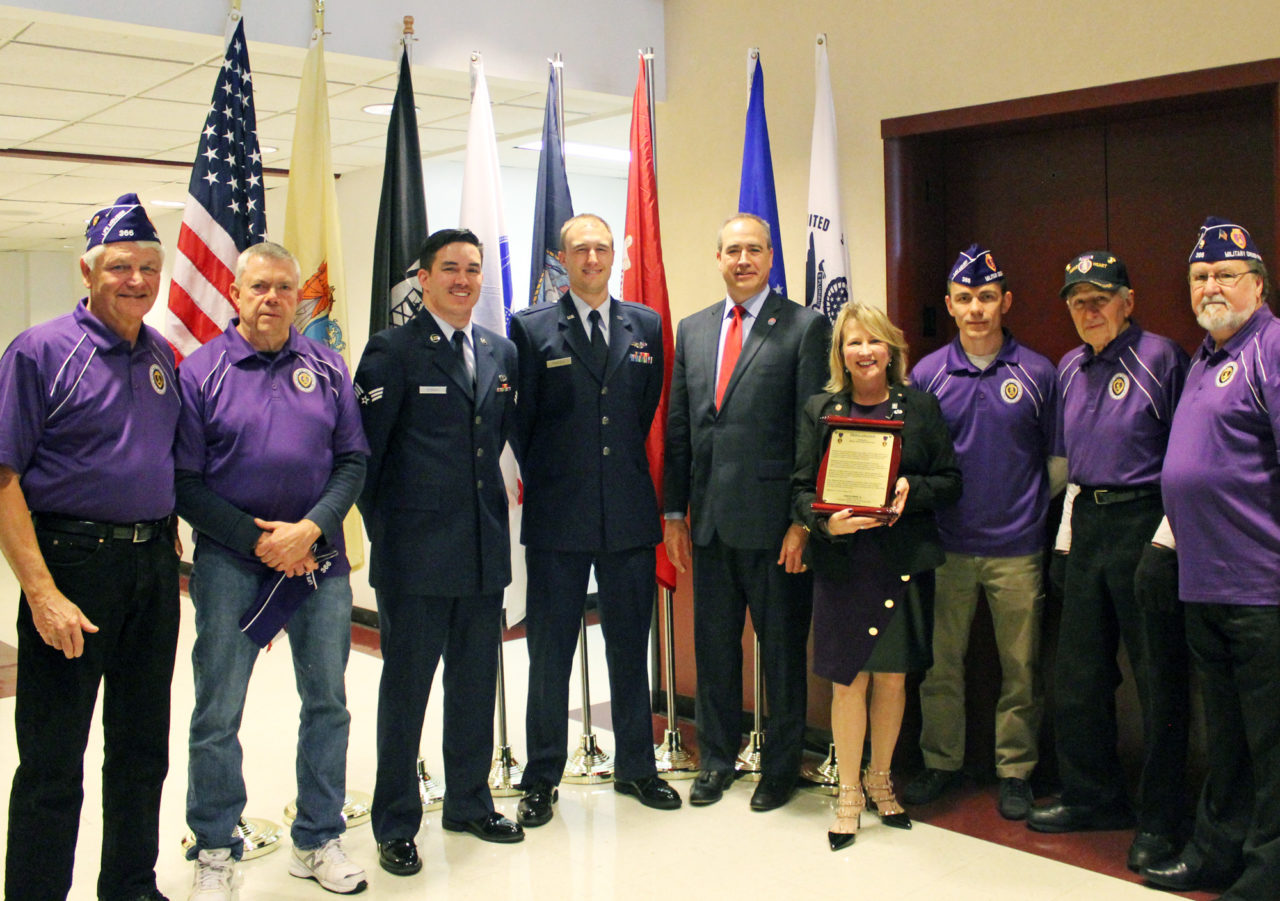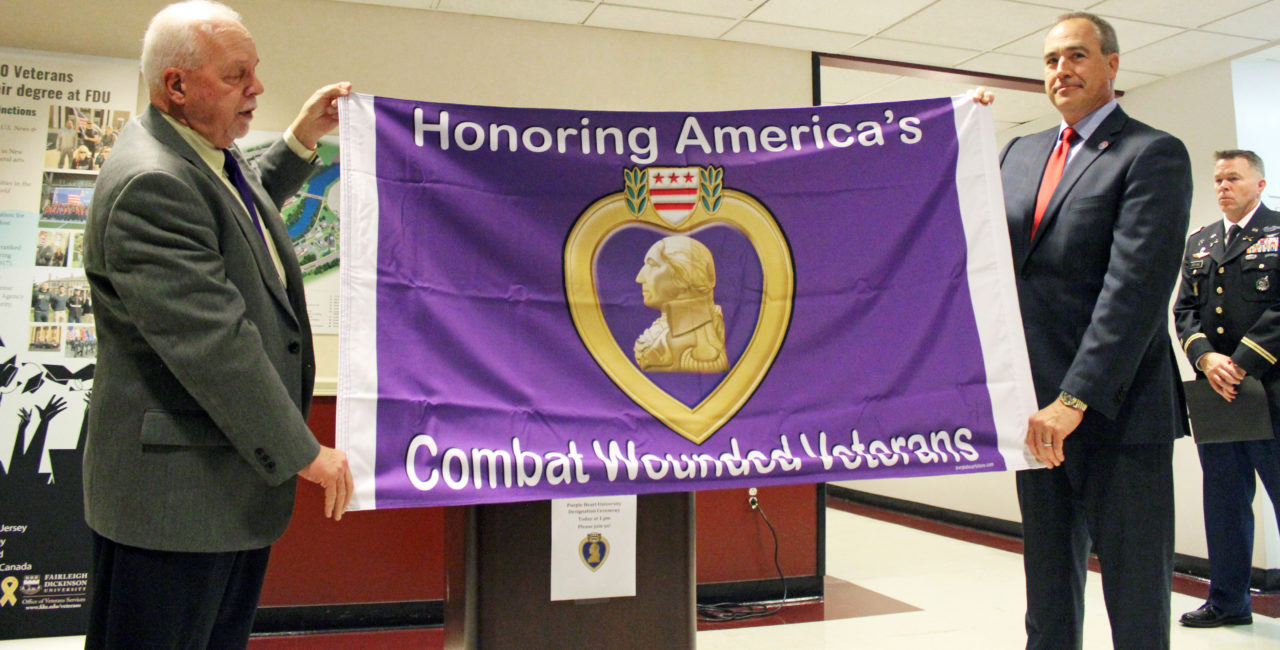 New student veterans lounge
The Office of Veterans Services hosted a Veterans Day Ceremony, followed by a plaque dedication for the new Florham Campus student veterans lounge, on Friday, Nov. 9.
The new student veterans lounge opened this semester thanks to a gift from FDU Class of 1961 alumni Robert and Susan Wallach, in honor of Corporal David Wallach, who gave his life in service during the Korean War.
"You have made a tremendous difference in the lives of our student veterans here today and those student veterans who have yet to enroll at FDU," says Director of Veteran Services Martha Papson Garcia. "This could be the difference of whether or not a veteran completes their degree."