Return to campus: Getting ready for move-in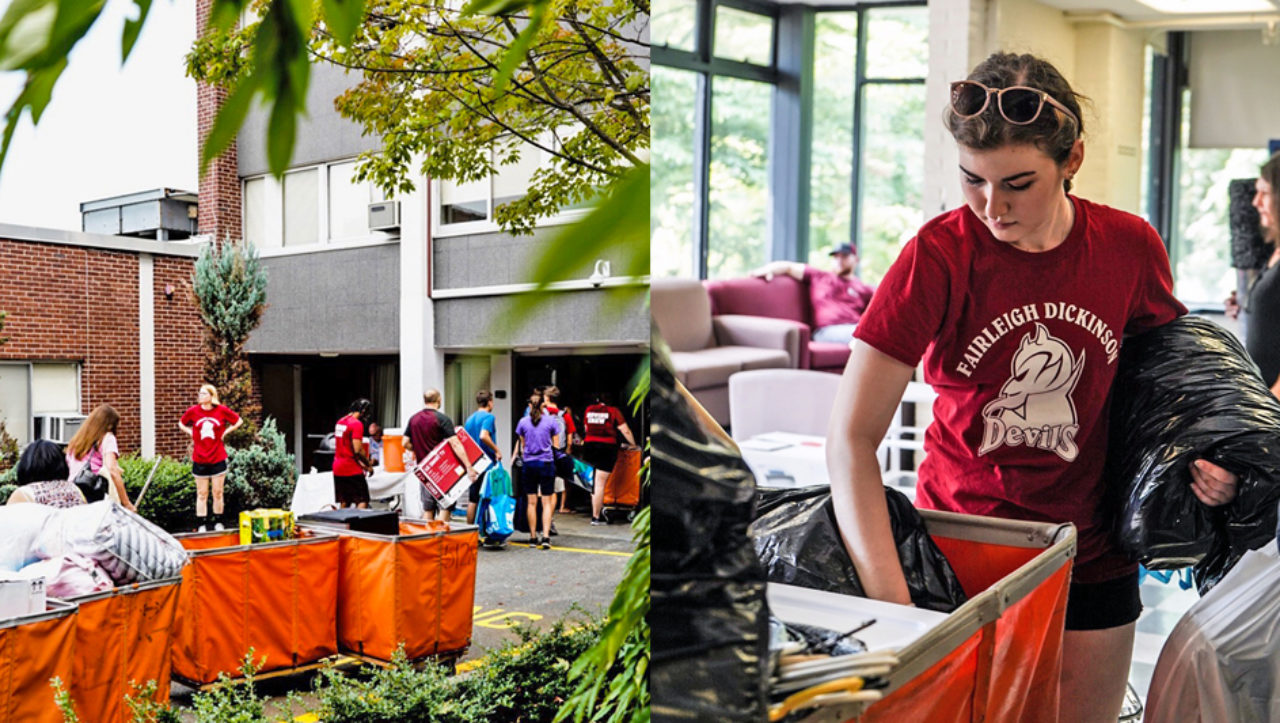 Move-in for resident students begins on Sept. 4 on both New Jersey campuses. We are committed to making your on-campus living one of the most memorable FDU experiences.
Follow these steps to ensure a smooth process during your scheduled move-in time.
Step 1: Speak to your roommates/suitemates if applicable about your choices for the attestation form.
Step 2: Select your choice for meeting the return-to-campus criteria through the attestation form.
Step 3: Sign up for a move-in date and time if you have not done so already.
Step 4: You and the person assisting you should download the Campus Clear app and will both need to complete it on your move-in day prior to arrival. You and the person assisting you will need to be "cleared for campus access."
Step 5: Complete the mandatory COVID training here. Please reference prior University emails for specific instructions.
Move-In Guidelines
1)    Each time slot is for 120 minutes; we are asking that you please respect this timeframe in order to support the safety of our entire community. We are doing this to minimize risk for you and your family.
2)    You will be permitted one additional person to assist you with move-in. Each of you can bring your own vehicle if needed. Vehicles that show up outside of their designated window or with more than two people will be turned away.
3)    Masks for all individuals will be required.
4)    As you move in, you will likely encounter others near you moving in at the same time. You will be required to practice safe social distancing and follow all posted signage.
5)    Students are encouraged to pack only the essentials they need to have a successful and enjoyable on-campus living experience. This will be important because there will be no volunteers assisting with move-in. Additionally, if we need to transition to full virtual learning and the residence halls need to be vacated, packing lightly will make this process go more smoothly for all involved.
6)    If you need to be relocated, having a duffle bag or small suitcase would be very helpful. We encourage students to pack this in the event that they need two weeks of clothing and other supplies.
Visit our Coronavirus website often for current updates and information.