Ribbon cut for new animation lab at the Florham Campus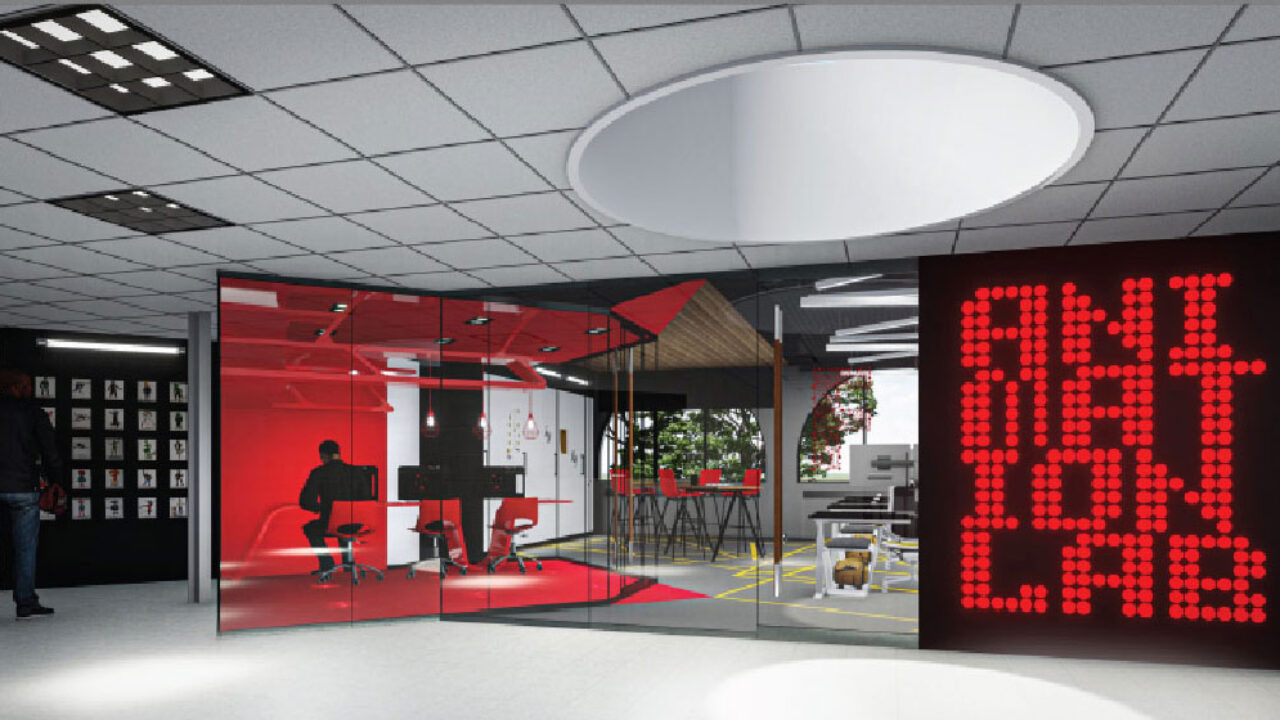 Animation Lab
September 24, 2021 — Fairleigh Dickinson University officially celebrated the opening of the new state-of-the-art, renovated animation lab on the Florham Campus with a ribbon-cutting ceremony on Thursday, September 23. FDU President Christopher A. Capuano presided over the event.
Located in the Dreyfuss Building, the lab reflects the latest in industry standards and is a major milestone for the School of the Arts. The beautiful new lab was made possible by a generous gift from honorary alumna Krystyna Doerfler.
"We are here today to dedicate FDU's new animation lab — a space made possible by Krys Doerfler," said Capuano. "Students studying in the University's animation program now have access to the technology that they will find in professional settings once they leave FDU and are working in their fields."
The lab recently underwent a floor-to-ceiling renovation and upgrade.
The enlarged space sports a brand-new contemporary look, and the equipment upgrades give students the opportunity to use the latest technology in an exciting workspace.
The new modern furniture and optimized room layout provide a comfortable learning environment that incorporates a glass-enclosed 3D printing booth, dual high-resolution teaching monitors, upgraded computers with dual drawing tablet/monitors on movable arms mounted on sit/stand desks.
The room now incorporates a flexible space to produce motion capture and virtual reality, as well as a place to host group meetings in order to promote collaboration and sharing of knowledge.
FDU alumnus Garry Kitchen, BS'80 (Metro), an accomplished video game design pioneer, noted for his work creating Donkey Kong, served as guest speaker.
"It's my hope that the students who are fortunate enough to use the lab find the same level of success combining all their skills as I did when I combined my FDU degree and my ability to draw and ended up in the one industry that combines them both," Kitchen said.
Click here to learn more about FDU's Animation and Video Game programs.