FDU's School of the Arts makes its debut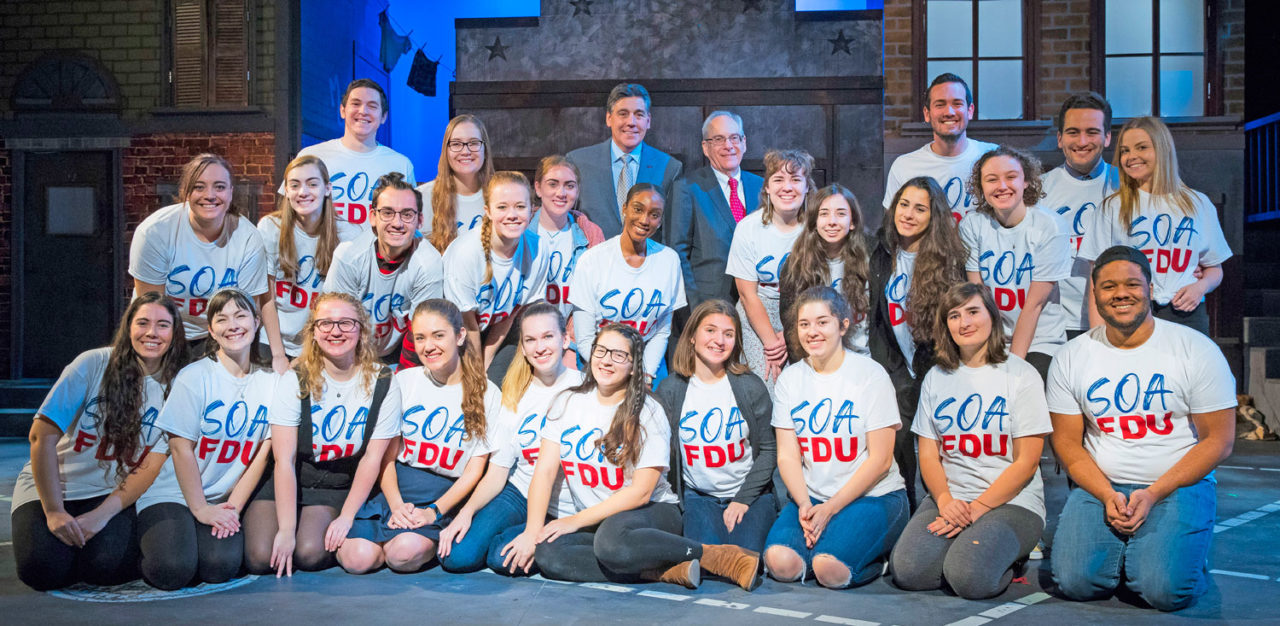 By Kenna Caprio
Photos by Roy Groething
October 24, 2018 — University leaders and students gathered to celebrate Fairleigh Dickinson's School of the Arts and welcome the inaugural class of nearly 100 students.
Student performers sang songs from Broadway musicals including "Avenue Q" and "Merrily We Roll Along."
"Today we mark the beginning of a new venture," said Howard Libov, chair of the School of the Arts and professor of film. It's a place for "students who show talent and potential and the willingness to work hard; students who are willing to commit to training and mentoring, and who show curiosity to learn not only the skills of their craft, but also about how that craft is used in our world."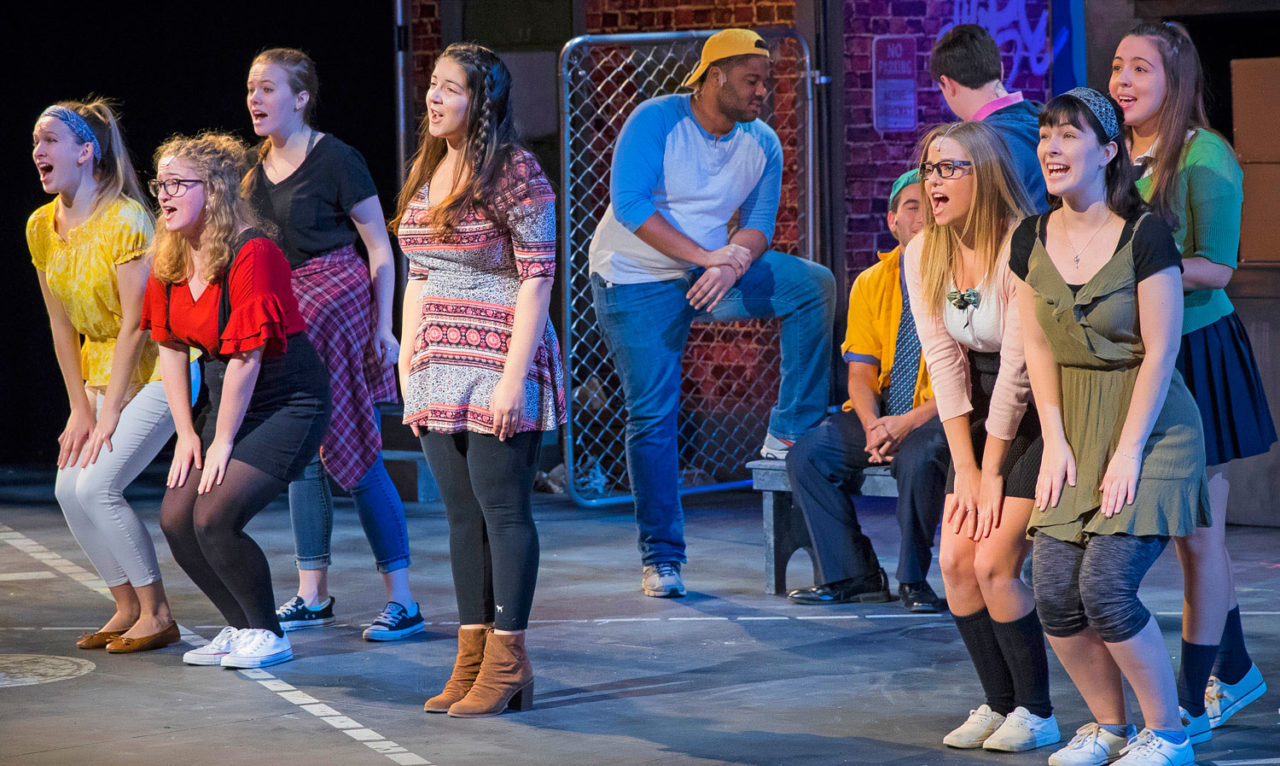 Amid student performances and official remarks, a common theme emerged: Seek passion and indulge creativity.
"I urge you, I beg you, I plead with you, stop waiting. Stop making excuses. Make today the first day of the rest of your life. We all have infinite possibilities," said Mitchell Folan, senior theater arts major and master of ceremonies.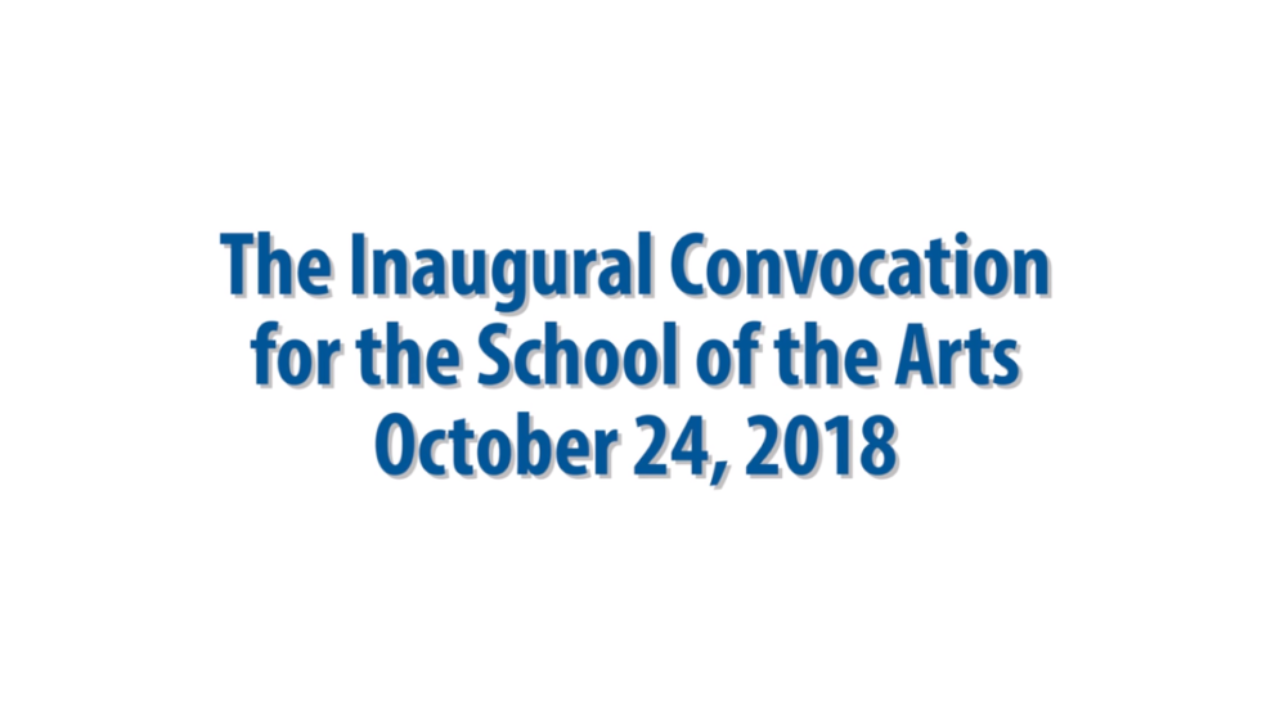 The academic programs now housed in the School of the Arts include creative writing, film and animation, graphic design, fine arts and theater arts. Students can also take classes in music and dance, pursuing those disciplines as minors. Previously, these programs were not grouped together and fell directly under the heading of arts and sciences.
Now writers, animators, filmmakers, actors, directors, painters, musicians, designers and other artists can come together in an interdisciplinary environment that encourages collaboration and skill building.
"The School of the Arts' 21st century model blends the liberal and creative arts with the business acumen of entrepreneurial training, thereby creating a new paradigm for arts education," said University President Christopher Capuano.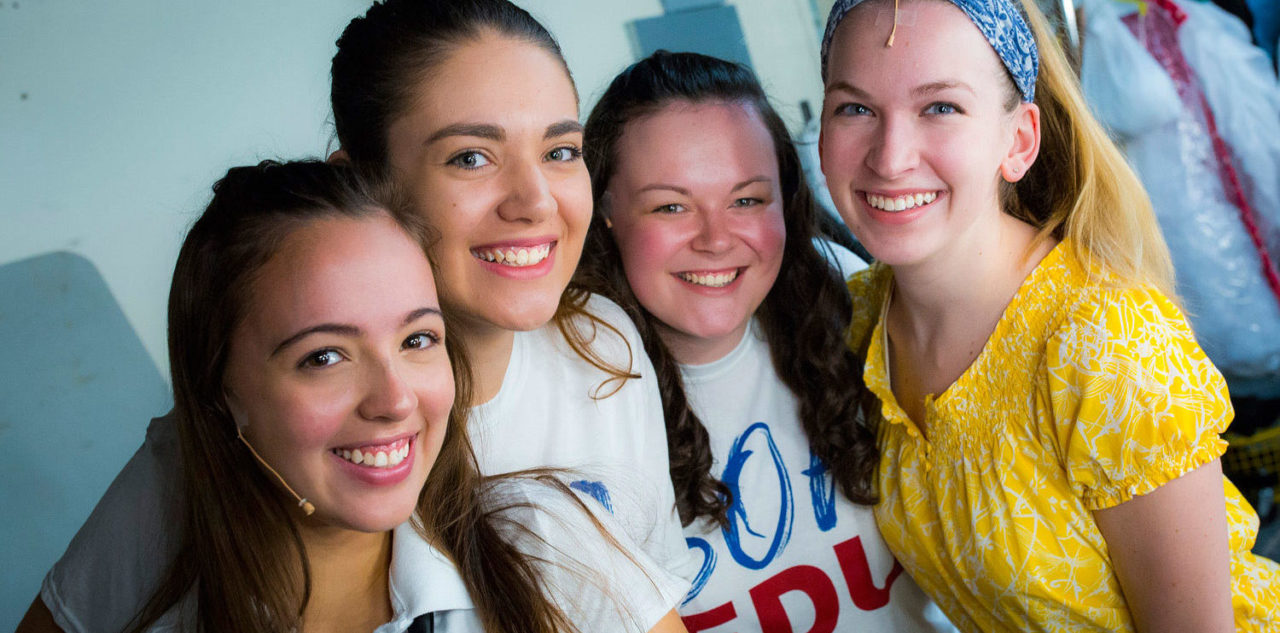 Students enrolled in these arts majors will learn entrepreneurial and communication skills for use on the business side of the arts and culture industry.
"The School of the Arts allows artists to stay true to their passion, keep the creative fires burning and make a difference in their lives and in their worlds. I can think of no greater mission and no greater charge for the School of the Arts than that," said Capuano.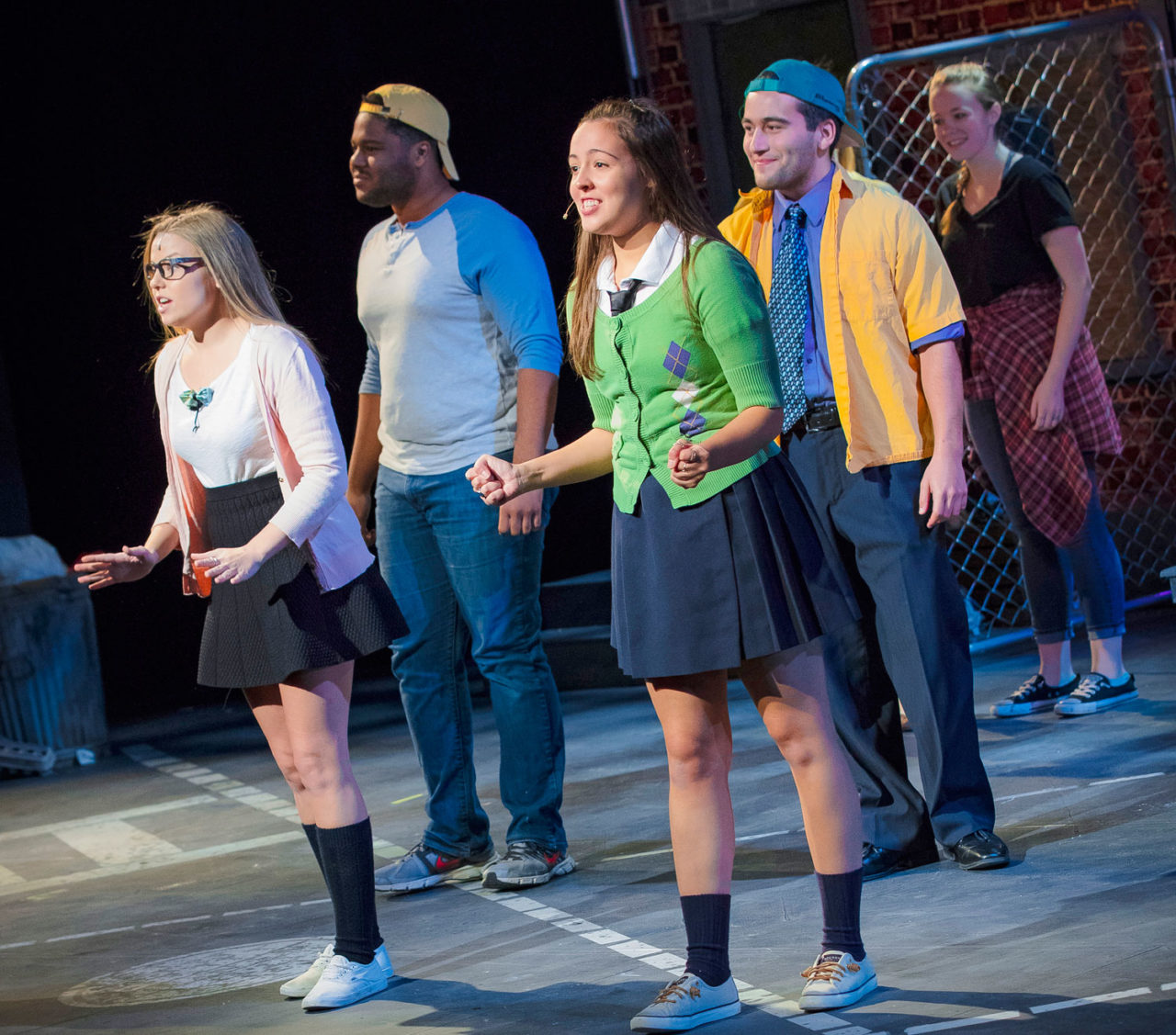 The faculty, committed to educating the next generation of FDU creators, are well-established artists in their own right, accomplished in their respective fields.
And members of the inaugural class are excited to begin. Toward the end of the program, four School of the Arts freshmen shared their motivations for enrolling at FDU.
"I love the environment. It's a beautiful place to film. I love that I can be hands on," said freshman film and animation major Joshua Sukel.
"As a creative writing major, I can explore my craft and get actual experience and not just learn technique," said freshman Kayla Nierva.
Through an innovative curriculum, and emphasis on career preparedness, School of the Arts students will graduate from the University with a strong personal creative vision and impressive portfolio of work.