Stockings for Soldiers collecting through Nov. 15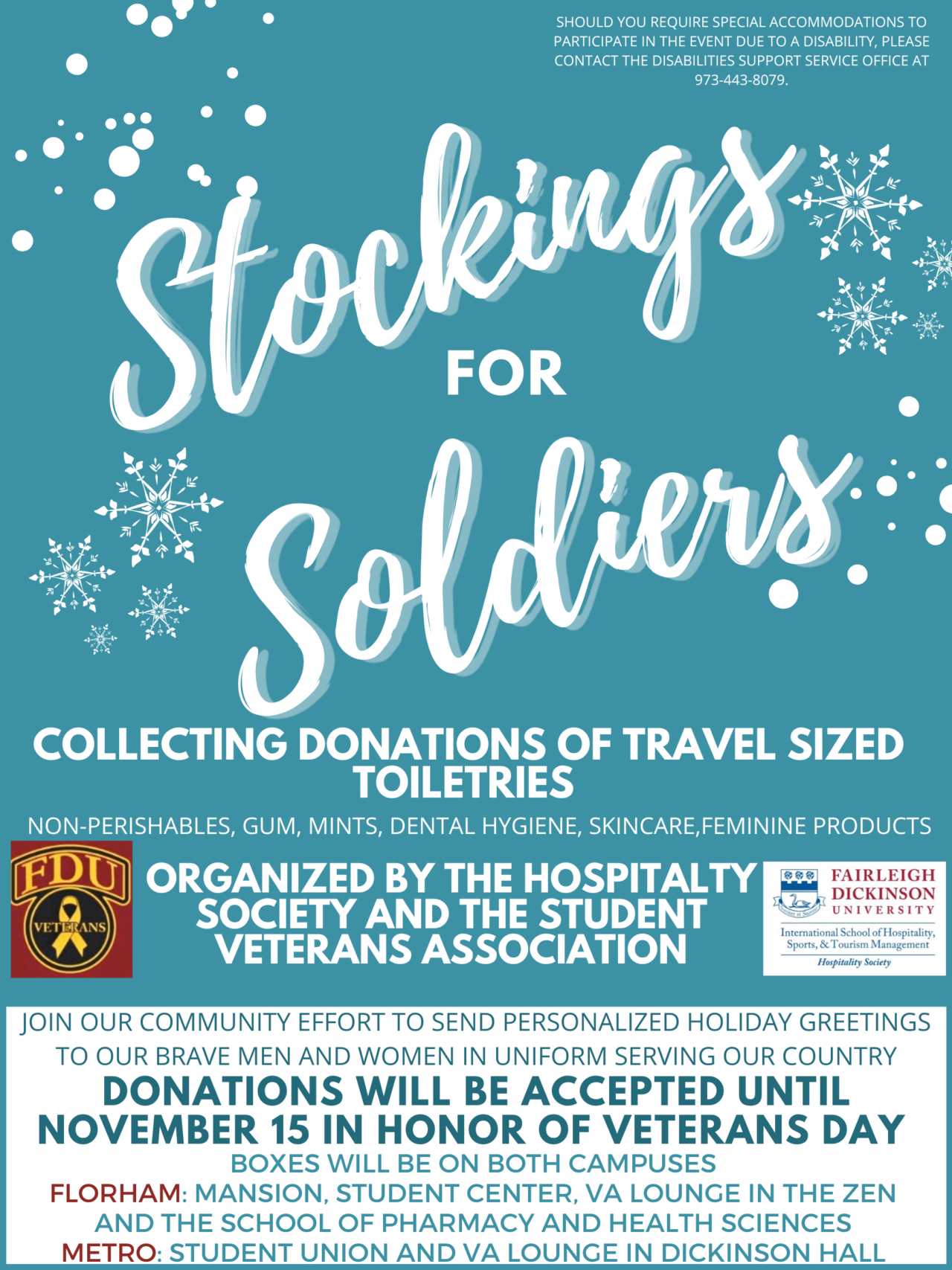 Madison, NJ (October 17, 2022) — The Student Veterans Association and the Hospitality Society at Fairleigh Dickinson University have organized Stockings for Soldiers, a drive for items needed by military service members serving our country.  
Gum, mints, tabasco sauce, dental hygiene, skin care, and feminine products are welcome to be donated.
Donors are encouraged to write out personalized holiday greeting cards to those who will be receiving the donated items.
Boxes to place donations will be located on both New Jersey campuses. At the Florham Campus, boxes will be available in the Frank Santoloci Student Center, the veterans lounge in the Stadler-Zenner-Hoffmann-La Roche Academic Building, Hennessy Hall, and the School of Pharmacy and Health Sciences.
At the Metropolitan Campus, boxes can be found at the Student Union and the veterans lounge in Dickinson Hall.
Please contact The Office of Veterans Services with any questions at veteransservices@fdu.edu.