Summer in the heart of Sichuan Province, where FDU students study, intern and play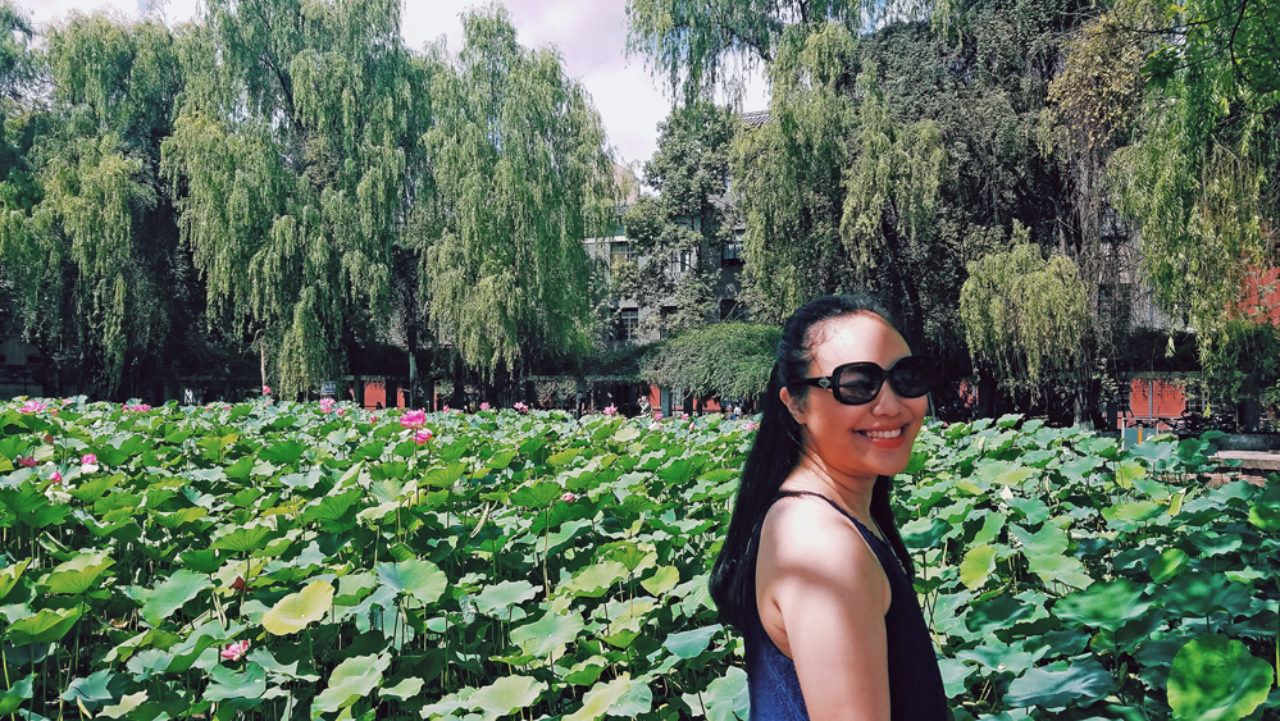 By Kenna Caprio
Photos courtesy of Jannice Santiago and Amanda Lou
August 20, 2018 — This summer, students immersed themselves in Chinese culture, experiencing daily life in Chengdu — going beyond the spicy Sichuan cuisine and the giant pandas.
Fairleigh Dickinson University students took Mandarin classes and learned calligraphy, interned as English tutors or at multinational corporations, attended the Sichuan Opera and visited the Leshan Giant Buddha.
"Walking down the streets of Chengdu, I tend to feel like I haven't left home. Standing in the metro, or ordering food, I feel less like a foreigner and more like a local," says Amanda Lou, a Florham Campus senior film and animation major.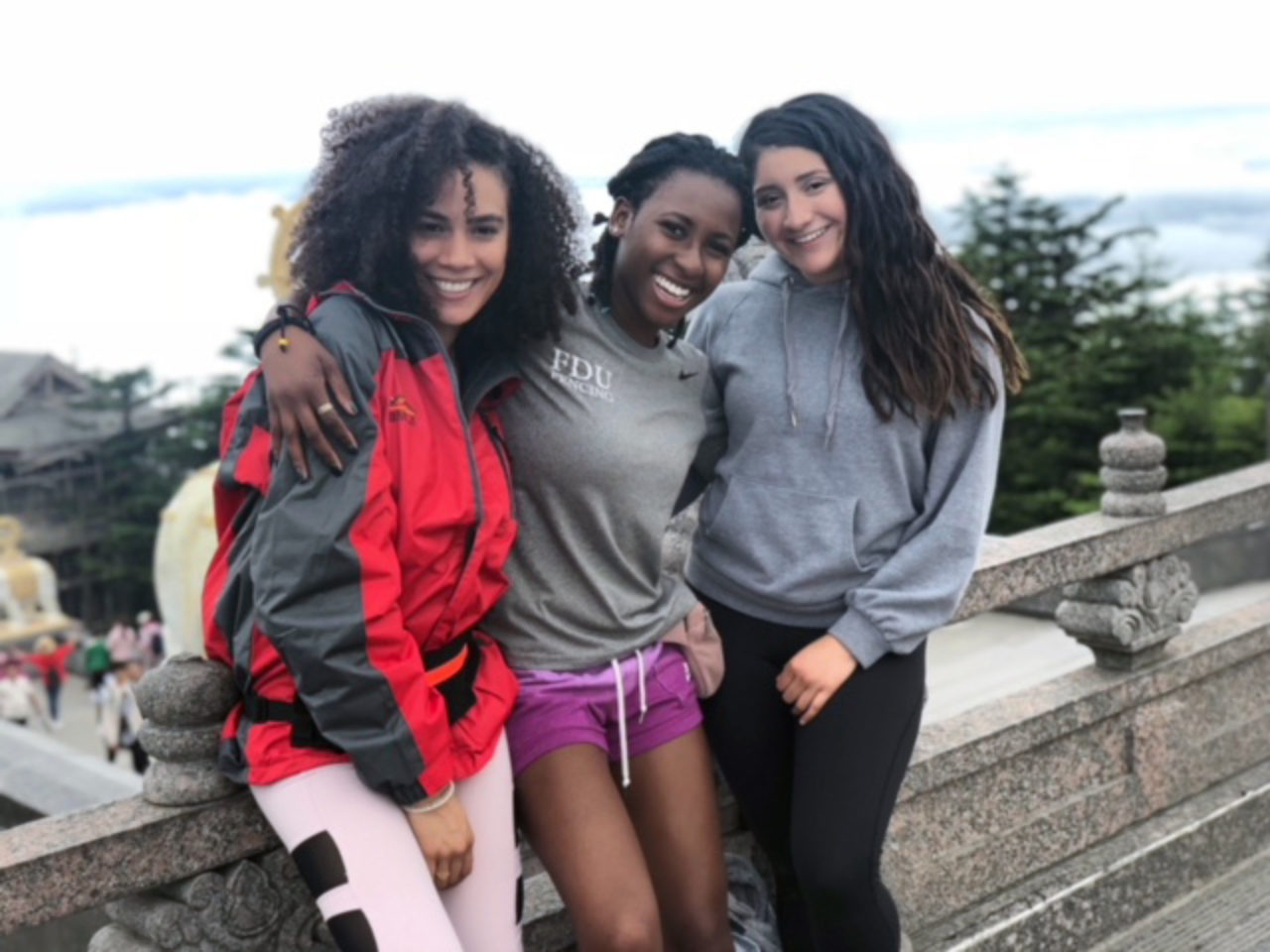 Lou and Jannice Santiago, a Florham junior studying hospitality management, studied abroad through g-MEO, which facilitates cultural exchange opportunities for American students at Chinese universities, and is FDU's partner in the region. Students live and study at the Chengdu American Center for Study Abroad on the Huaxi campus of Sichuan University. A total of 10 FDU students participated in the two available summer sessions.
"Most days were humid and usually with a chance of rain. I never left my room without an umbrella," says Santiago. "Walking down the street you see everyone walking past you, and people on their mopeds and bikes, in taxis and cars. There are so many restaurants, and you can smell the Sichuan spices in the air."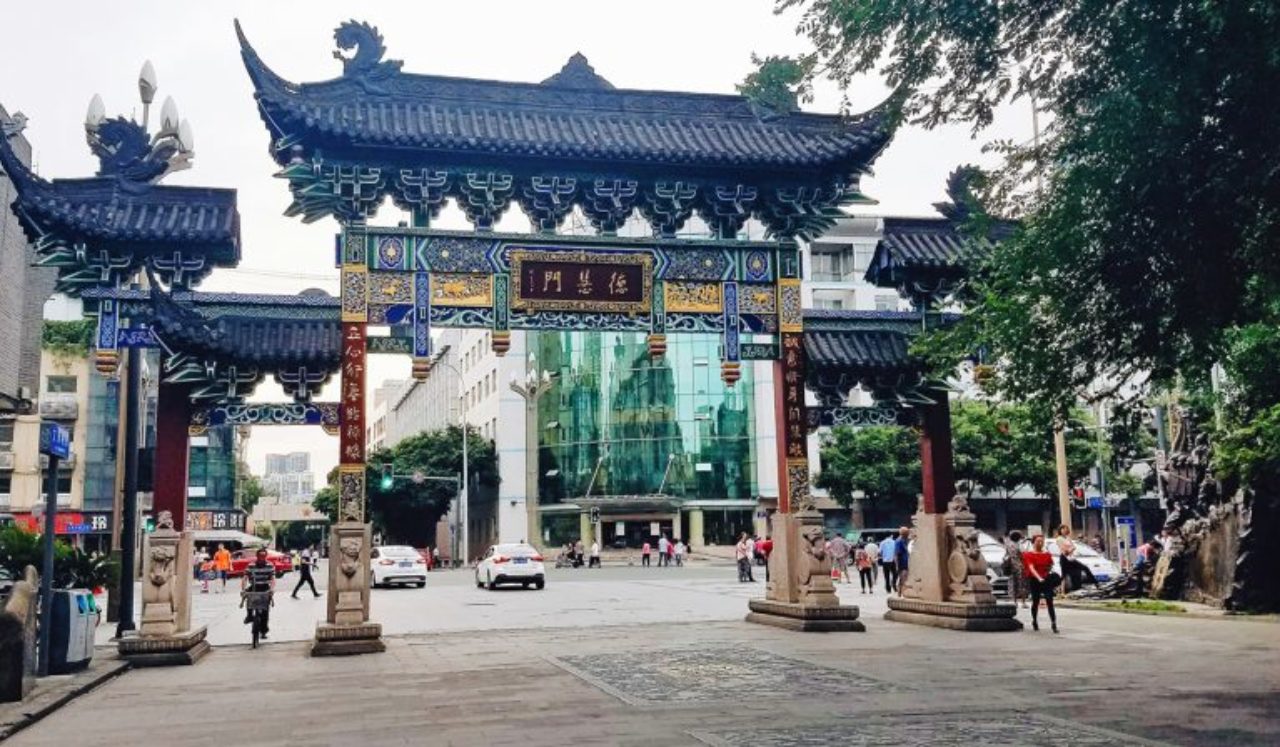 In between day trips and special seminars, including a traditional tea ceremony, students found a rhythm, balancing classes with internships and free time.
Already bilingual, Santiago decided to study Mandarin for the first time in China. She speaks English and Spanish at home. "Mandarin will be an essential element that can open doors for me, not only in America, but on a global level if I'm able to add it as a third language." She practiced Mandarin at her internship in the food and beverage industry at Cube, "a three-tier lounge, bar and Japanese restaurant located in the Fairmont Hotel in Chengdu." There, she noticed that while American families typically order one dish per person, Chinese families tend to share orders and eat family-style. Otherwise, it's the "same standard steps as far as welcoming your guests and inviting them back. Quality service is always key."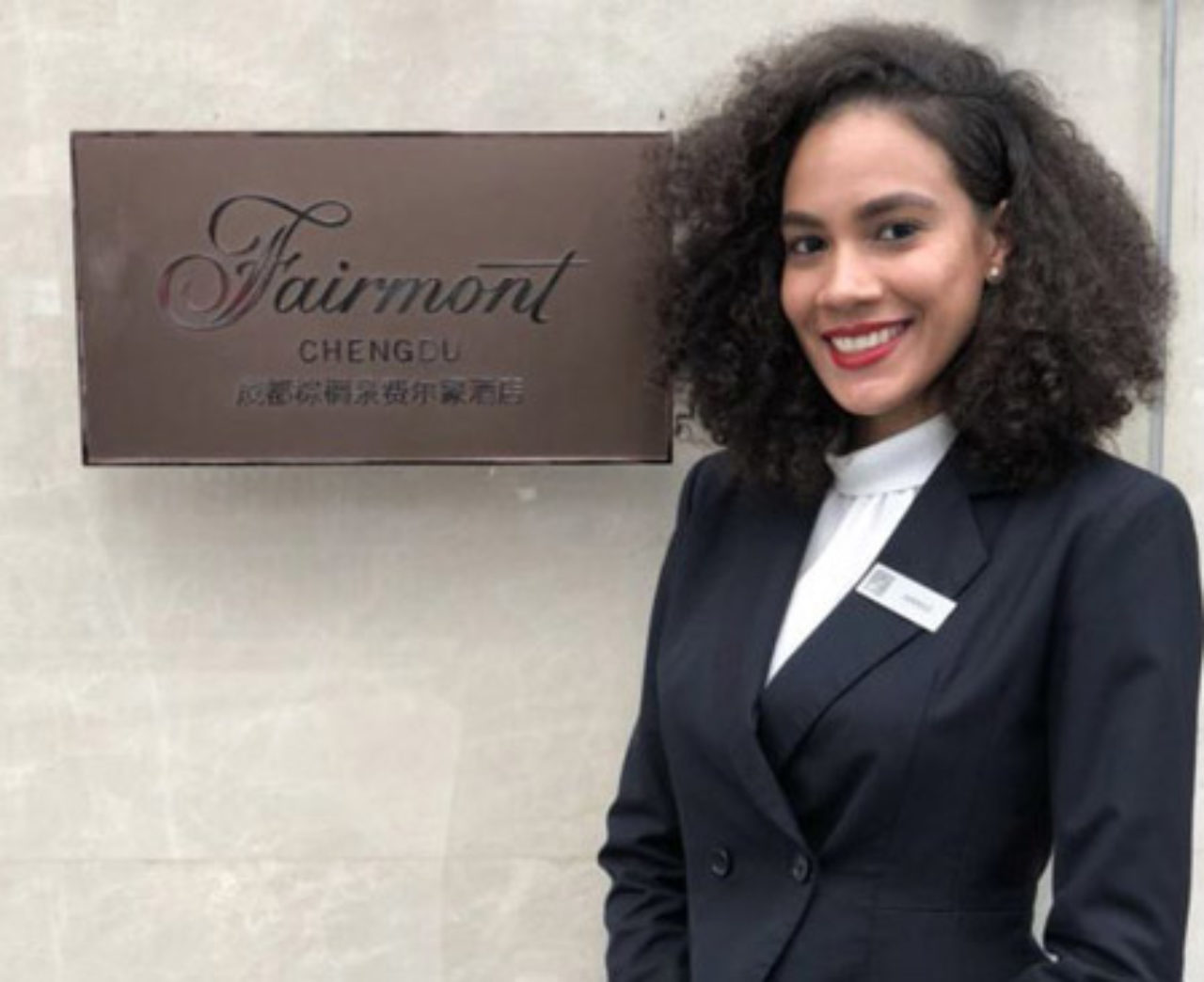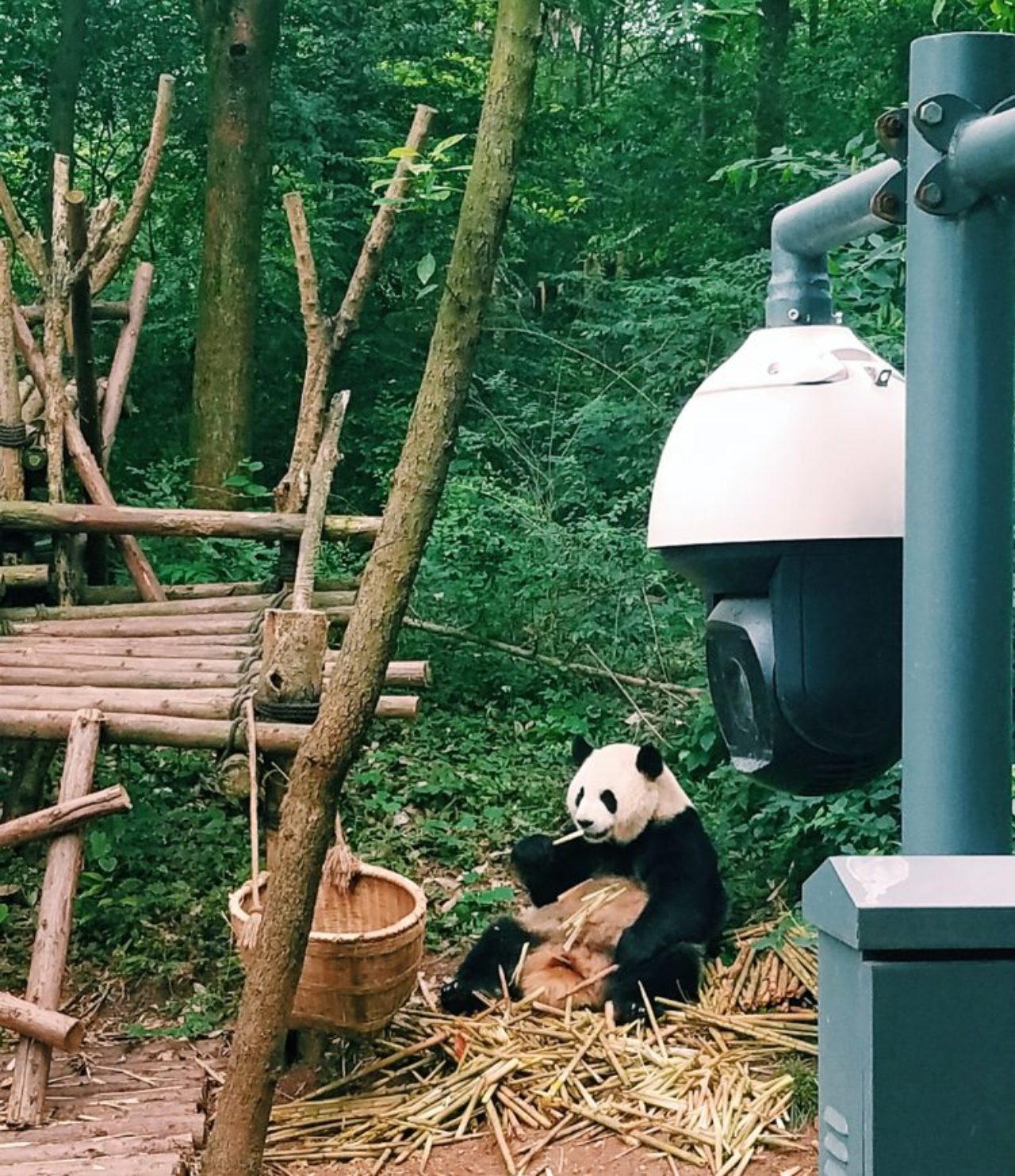 After work, in the evening, she'd go to class, and in the morning, she'd study or take Mandarian quizzes.
To decompress from her busy schedule, Santiago ate Western food or headed to a spa. She called home to talk to family, friends and her boyfriend. Then she would catch up on sleep.
"My advice is to have no expectations. Learn, grow and walk through your travel journey. Don't run," says Santiago.
Meanwhile, Lou connected deeply to her family's Chinese history and heritage. "I got stares when I started speaking English with my American or British friends. Most of the time Chinese people were surprised at how good my English was, until I told them that I'm American-born Chinese," says Lou. She started at FDU in 2016 as a transfer student, and opted to catch up and complete credits in Chengdu rather than add to her senior year workload.
"In my family, Burmese culture is just as important as Chinese culture. All of my family emigrated from Myanmar. Most of their ancestors are from Yunnan. Speaking Yunnan Chinese is just as equally important as my Burmese Buddhist beliefs. My behavior, my actions, my words, my identity are shaped not only by my culture and upbringing, but also my experience in both China and the United States," she adds.
Through her chats with locals, Lou mastered more words in the Sichuan dialect, also taking the opportunity to teach her new friends some English slang.
Her formal teaching experience, at the Hua Mei International Education and Training Center, she says, seemed more appealing and beneficial than a film internship.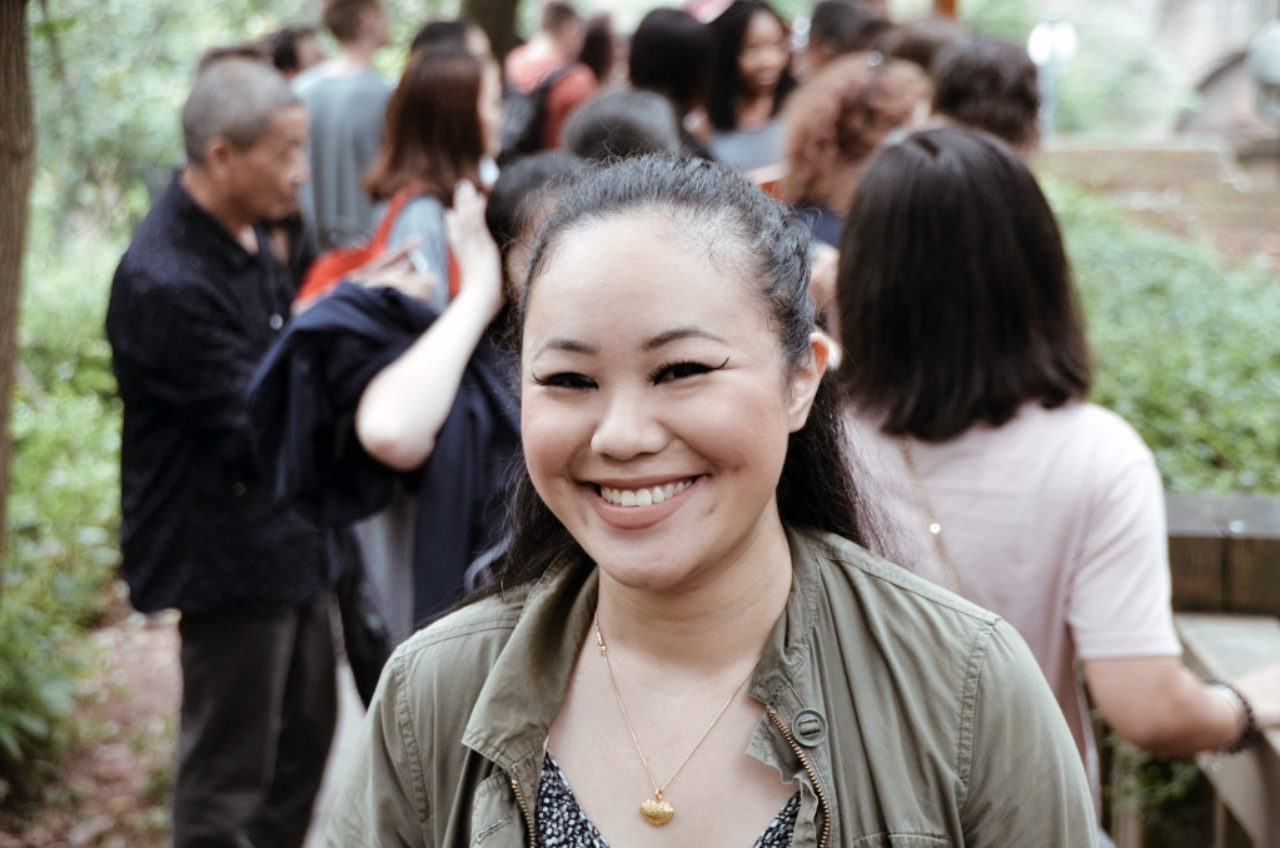 "Be open-minded," she says. "The learning experience never ends."
Both women returned stateside filled with new experiences and expectations, prepared to bring their newfound confidence with them into the new semester.
"Like most study abroad locations, students return happy, with a love of China and traveling that they would never have had the opportunity to cultivate otherwise," says Anne Perry, director of study abroad operations. "They are more confident, excited to use their new cross-cultural knowledge and feel connected to a world outside of FDU."