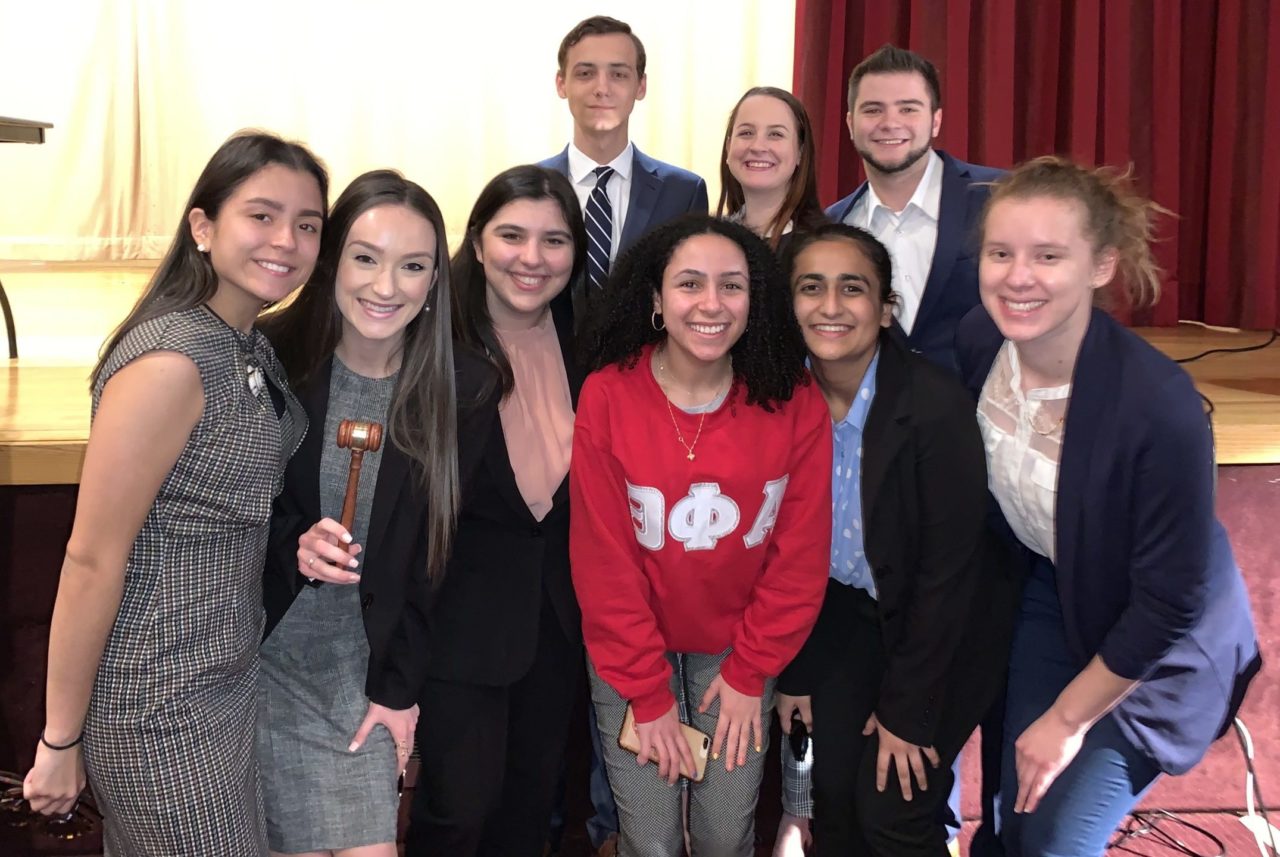 March 2, 2020 — FDU's Mock Trial team performed exceedingly well in the first round of the American Mock Trial Association regional tournament at Iona College in New Rochelle, N.Y. on Feb. 15 and 16. FDU beat City University of New York and tied ballots against Muhlenberg and SUNY/Buffalo.
Though the team, consisting largely of prelaw students studying government and politics, didn't continue on in the tournament, this was one of the strongest outings in years for FDU. The team, led by junior political science and communication double-major Maggie Garbarino, performed excellently on the homicide case, with judges noting how well the students grasped criminal litigation. This was especially exciting for a team largely consisting of first-time members.
"I am pleased to say that all of our members did a fantastic job representing themselves and FDU," said Garbarino. "I could not be happier with our performance this year and I am looking forward to seeing what we are able to accomplish next season."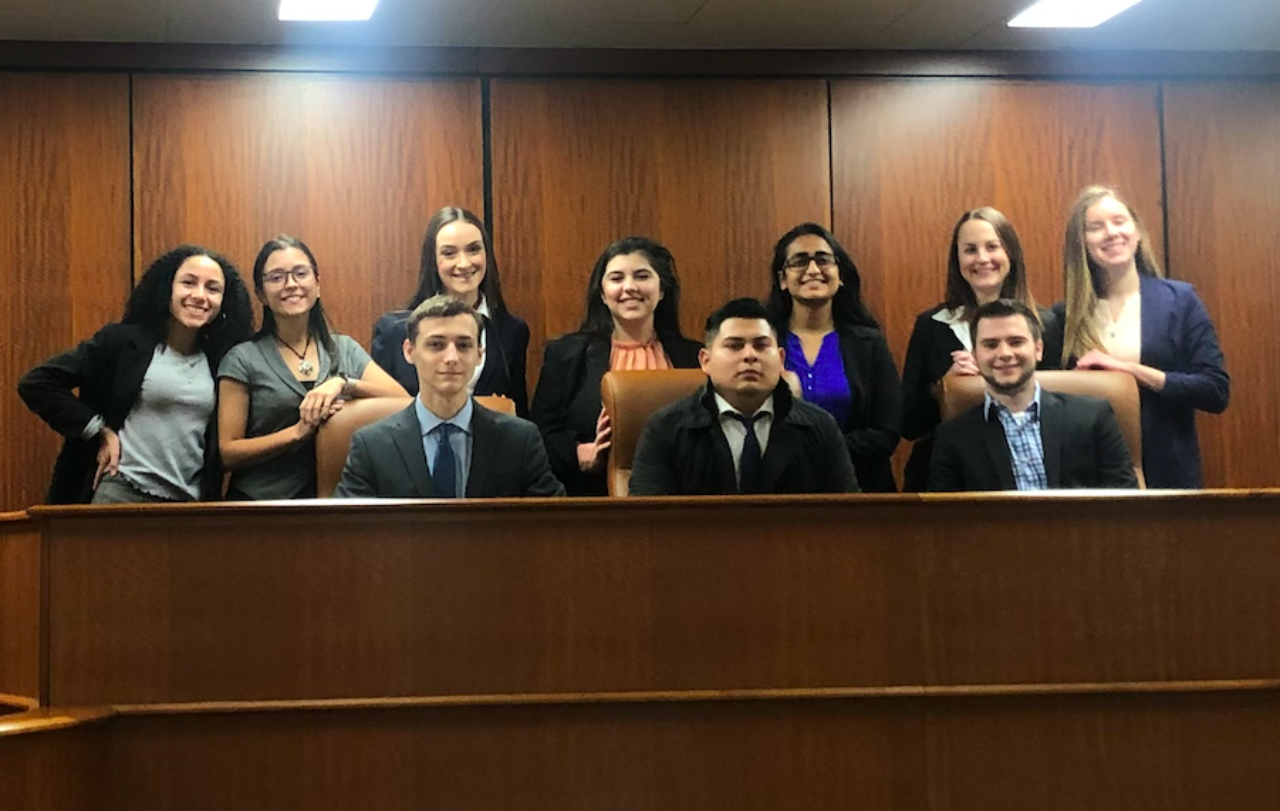 One of those first-time members was sophomore attorney, Taylor Bellardino. Bellardino, a government and law major, earned a Top Attorney award for her high score of 18/20 points on the ballots, placing her among the top five attorneys at the competition – the first accomplishment of its kind for an FDU student. Bellardino credited her coaches, adjunct professor of government and law Madelyn Ferrans and former prosecutor Howard Zuckerman, for her success at the competition.
"The time, consideration, and devotion that the professors put into each and every student's educational career is beyond evident," Bellardino said. "In my case, I would not have been able to win the Top Attorney award without my mentor and coach, but most essentially, I would not have been able to gain the opportunity to be part of a team that is now a second family to me, without Fairleigh Dickinson University."