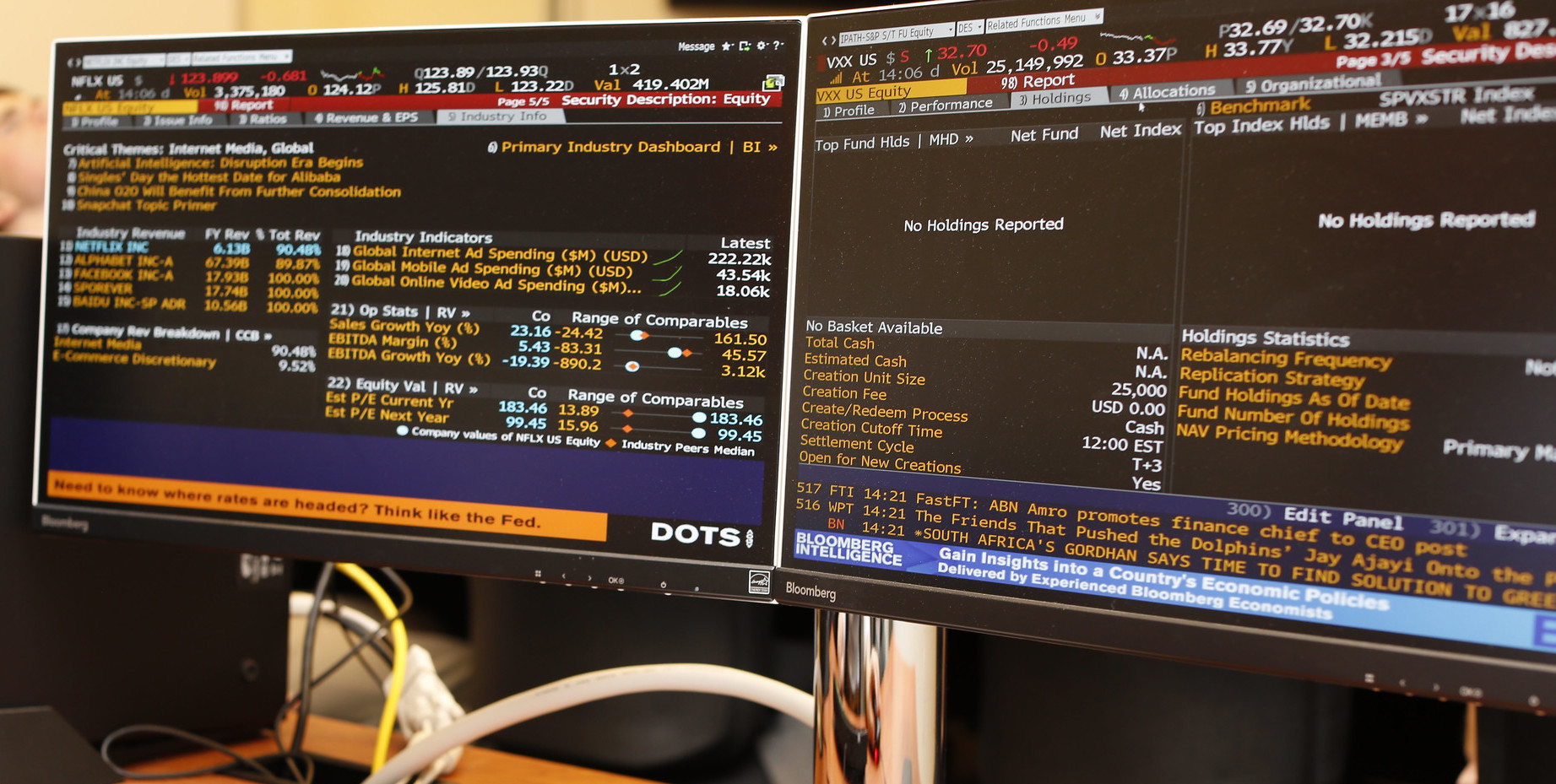 By Spencer Cowley 
April 30, 2020 – What takes a company to the top of the global market? GLO-BUS, a competitive international business simulation, helps seniors in FDU's Silberman College of Business' strategic management capstone course learn to forge their own paths to success. Last fall, a team of four Florham Campus students worked their way to the ninth overall ranking out of thousands of teams from universities around the globe.
Seniors Christopher Fiorenza, Gary Cohan, Jose Guardado and Mahnasia Pendleton cracked the top 10. Joel Harmon, a professor of management, led the class, mentoring each of the teams as they navigated a virtual world of international business and gained first-hand strategic management experience.
The GLO-BUS simulation puts business students into a real-time situation where they manage a company making digital cameras and commercial drones. The "companies" compete in a global market arena with four geographic regions to consider. The teams make decisions about research and development, production operations, work force compensation, sales and marketing. The challenge is to craft and execute a competitive strategy resulting in a respected brand image, and a company in contention for global market leadership, that produces good financial performance as measured by earnings per share, return on investment, stock price appreciation and credit rating.
The online business simulation is an exercise growing in relevancy during a time of near-universal economic upheaval and increased reliance on online business practices as a result of the COVID-19 pandemic.
"We knew that this project was only going to work if everyone was on the same page," says Fiorenza, who handled much of the decision making during the simulation. The four seniors discussed their strengths and strategic ideas to formulate a collaborative setup. Pendleton handled much of the organizational work and helped divvy up the individual tasks. Cohan acted as the creative lead, working on bringing the company vision to life. Guardado consulted in various areas of need, flowing between projects like a freelancer.
"I think we worked well together because of our complementary personalities," Cohan adds.
With the team set on their roles and responsibilities, it was time to get to work. They decided first to invest heavily in research and development to enable long-term growth. From there, they spent each week — one week equated to one year in the simulation — acting on their strategic plan and making small adjustments to increase their financial and social citizenship standing.
At first, the going was tough. The team's contrarian mindset set them apart, but also brought unintended consequences.
"We suffered the first year or two because of our heavy investing in R&D," says Cohan, "but in the end it proved to be lucrative." 
After their virtual company hit its stride, the team climbed the rungs on all levels. Committed to the long-term, they hit their goals in slow-but-steady fashion. They continually analyzed all available data to predict their competitors' moves. Several weeks into the simulation, it was clear that consistency was the critical key to overall success.
"To develop a competitive advantage, you need to be aggressive and take risks in the beginning," says Fiorenza. "Most other companies were changing their strategies week to week because they weren't finding success, but our consistency helped us establish dominance in our class."
By the end of their time managing the camera company, Harmon and the team discovered that they had cracked the top 10 in the world. It's a feat made even more impressive by the competition, which included student teams from many prominent business schools.
"I was so proud of my team's performance throughout the semester, but I was most proud of how much FDU has prepared me for this opportunity," Fiorenza says. "It was a hands-on, real-world experience, and I can't wait to translate the tenacity and execution that it took in order to be successful into the workplace."