Degree Based Fully Onsite at Luxury Resorts
Students in the BA Hospitality and Tourism Innovation & Excellence (HTIE) program will combine real-world resort experience with courses from a top ten hotel management school
Teaneck, N.J., October 21, 2021 – Fairleigh Dickinson University (FDU) announced today that it is launching a new Immersion Studies program in which admitted students will combine structured work experience at luxurious resorts with predominately online courses that culminates in a BA Hospitality and Tourism Innovation & Excellence (HTIE). By working with selected resort partners, the immersion program will offer students real-life management skills, as well as a purposefully designed world-class hospitality and tourism management education, in preparation for a career in hospitality.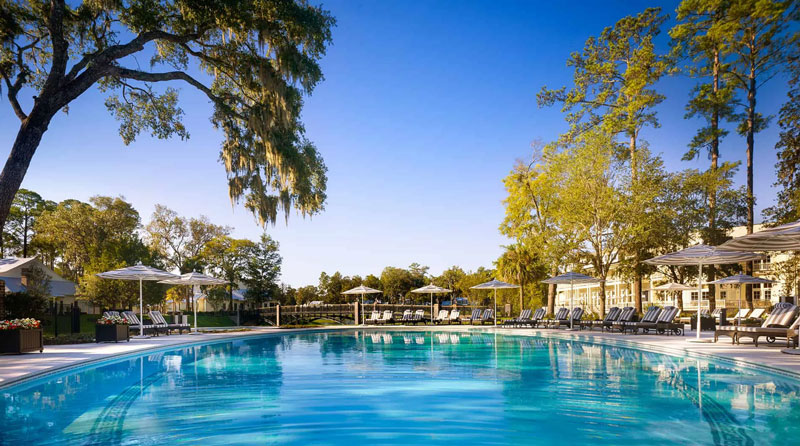 "This program turns education into a truly transformative, motivating and rewarding process. It develops the experience, the knowledge and the network to set a young person up for life," said John Niser, Ph.D., Director of the International School of Hospitality and Tourism Management (ISHTM) at Fairleigh Dickinson University. "Our industry is a choice of lifestyle, working with passionate people in extraordinary environments. No other program actually immerses students in this life from the get-go."
In collaboration with American Hospitality Talent Acquisition (AHTA), Fairleigh Dickinson University will follow a multi-step process to ensure a success-focused admission, provide strong academic and professional support, and deliver proactive career and professional advisement. FDU and resort leaders will also pre-arrange organized extracurricular activities that will promote a sense of community among students in the program and widen their knowledge of the region, people and resources, including professional visits, sports, health and wellness activities and student-driven initiatives.
Students are paid for their employment at the resorts, which may offset their boarding and lodging, provide pocket money and cover partial tuition. Students also develop an international network of hospitality professionals, setting them up for future employment with a proven record of experience, rigorous academic knowledge and talent they will have developed.
"The prospect of graduating from Fairleigh Dickinson University with a BA in four years with four years of progressive hospitality experience (and earnings) will make this program incredibly attractive and coveted. The benefits for the students are obvious and immense," said Jeff Kmiec, President of AHTA. "The benefits for American Hospitality Talent Acquisition member resorts are likewise and include creating incredible bench strength while enjoying the notoriety of helping to launch this program of excellence. This program will revolutionize the hospitality industry and create a perpetual pipeline of talent for AHTA and our member properties."
To participate in BA HTIE Immersion Studies, students must secure academic admission into FDU and the program, as well as professional admission into the work experience through AHTA. The admission process will seek to create small cohorts of 12 to 15 students that create a community of students and professionals. The total resort size will determine the number of cohorts it can hold.
For more information about FDU's BA HTIE Immersion Studies program, please visit https://www.fdu.edu/program/ba-htie-immersion-studies/.
To learn more about Fairleigh Dickinson University, please visit www.fdu.edu.
###
About Fairleigh Dickinson University: Devoted to the preparation of world citizens, Fairleigh Dickinson University offers over 100 undergraduate and graduate degree programs, including doctoral programs in pharmacy, nursing practice, clinical psychology, school psychology, and higher education; and an AACSB-accredited business school. Degree programs are offered on two New Jersey campuses and at two international campuses: Wroxton College, in Oxfordshire in England, and the Vancouver Campus, in British Columbia, Canada. For more information, visit fdu.edu.