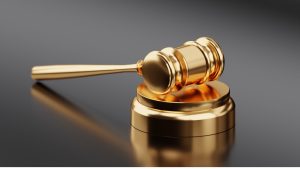 Florham Park, N.J. – Fairleigh Dickinson University will run its annual Mini Law School program at the Florham Campus at 285 Madison Avenue, Florham Park N.J. from Tuesday, Aug. 3 through Friday, Aug. 6. The program will meet in-person, with proper safety protocols in place, on the first floor of Hennessy Hall (The Mansion) from 10 a.m. to 3 p.m.
If public health circumstances require the program to switch to a remote format, a Zoom link will be provided a week before the first class.
The FDU Mini Law School will provide four days of simulations, discussions and interactive presentations to give high school students a taste of both a first-year law school curriculum, and the skills and knowledge needed to compete in mock trial programs at the collegiate level. Participating students will prepare and run a mock trial in which they will create court materials and play attorney and witness roles.
Our sessions are taught by FDU faculty and advanced undergraduates who have participated in our award-winning Mock Trial team. No prior background in law or mock trial is necessary.
Early bird pricing: $349, if registration is complete by Monday, May 31, 2021.
Regular pricing: $399, for registration completed between June 1 – July 31, 2021.
Registration deadline: Saturday, July 31, 2021.
We will provide a full refund if a request is made by email to kleinman@fdu.edu by July 20, 2021.
Register at https://fal.cn/minilaw2021
Visit www.fdu.edu/lila for more information. Contact Professor Madelyn Ferrans ferrans@fdu.edu with any questions.