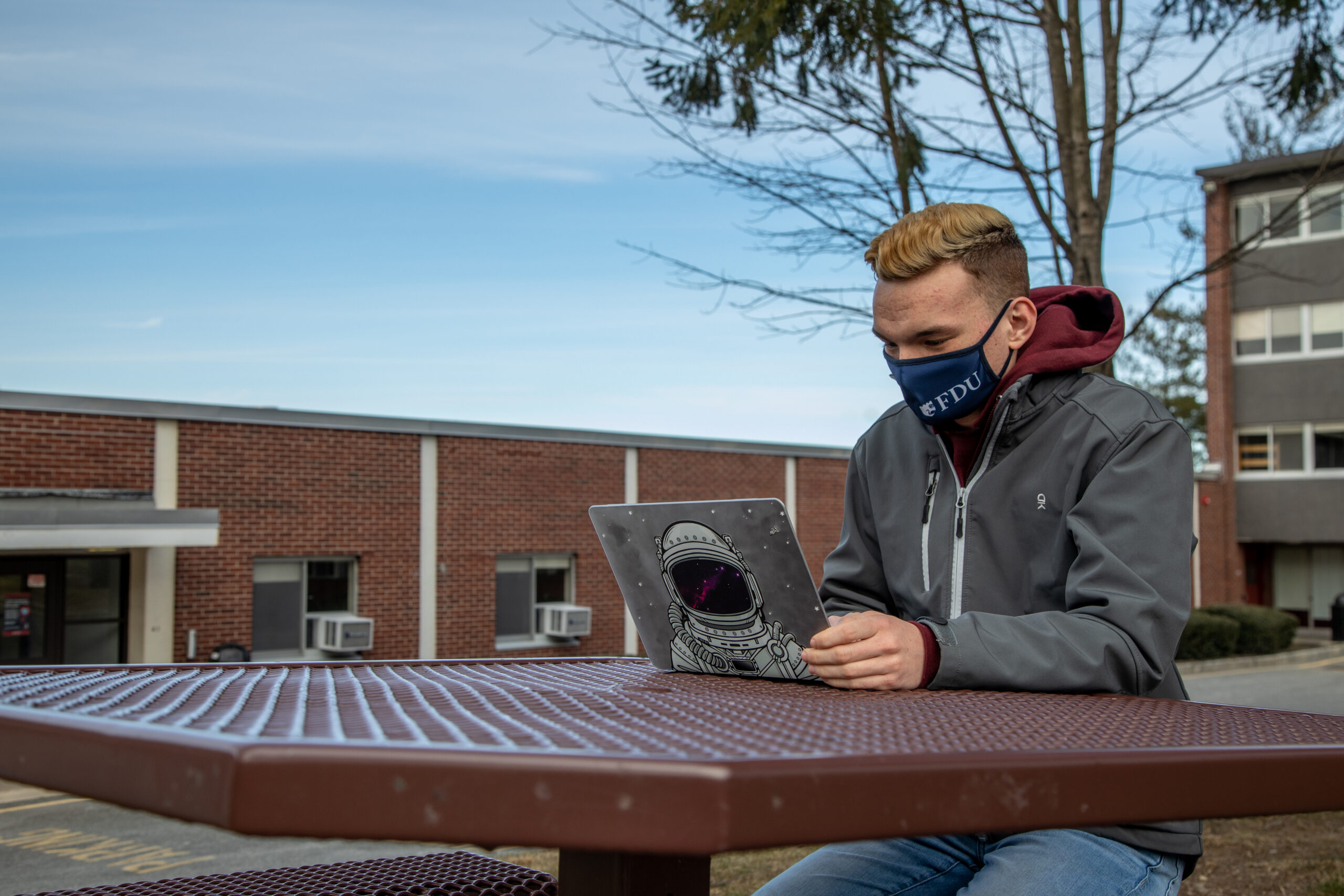 Jan. 20, 2020 — The spring semester at Fairleigh Dickinson University has arrived! With the beginning of the semester conducted fully online and many classes remaining fully virtual throughout the semester, your peers and alumni came together to offer some advice.
Here are 10 tips for succeeding in online classes straight from current FDU students and recent alumni:
1. Keep your camera on and participate as much as possible.
— Aleah Bass senior creative major (Flor)
2. Submit all your assignments on time so you don't get stressed.
— Wanda Solano, freshman liberal arts major (Metro)
3. Drink water, take breaks and go for walks!
— Jessica Immitt, freshman biology major (Flor)
4. Stay motivated, never give up.
— Isabella Gonzalez, freshman accounting major (Metro)
5. Make connections not just with your professor, but your classmates too.
 — Sirena Lémany Martinez, BA'20 (Flor)
6. If you're working on a project, make sure you have a way to contact your teammates.
— Keshav Agarwal, BS'20 (Metro)
7. Stay organized.
— Allan Bao, freshman graphic design major (Flor)
8. Prepare at least 30 minutes before! Make sure the WiFi is working etc.
— Shari Manning, junior nursing major (Metro)
9. Make a schedule and to-do list.
— Stefanie Agarunova, junior marketing major (Flor)
10. Write down every impending due date and time each week on Post-It notes and stick them to your wall. Take them down as you complete them.
— Vanessa Bell, junior literature major (Metro)
Good luck this semester, we can't wait to watch you thrive!
Need some virtual Zoom backgrounds for class? We've got you covered, click here.