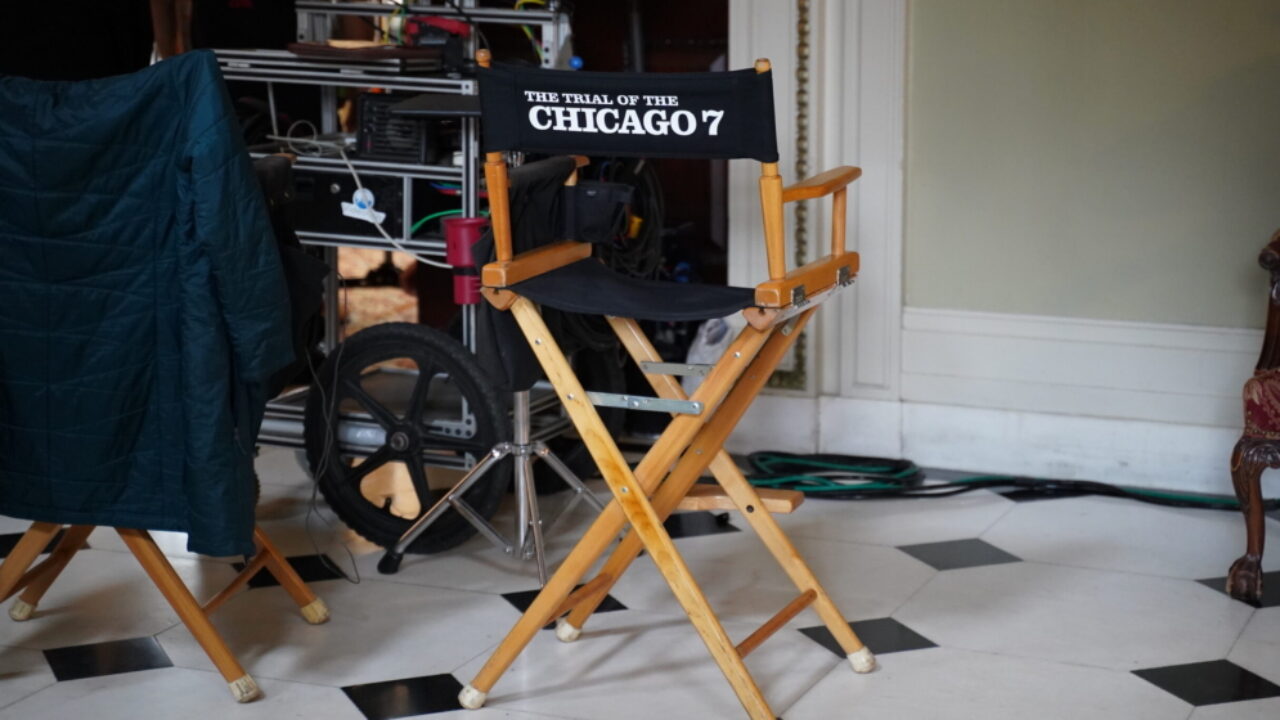 Oct. 13, 2020 — Aaron Sorkin's "The Trial of the Chicago 7" filmed scenes at Fairleigh Dickinson University's Florham Campus in November of 2019. The movie, set to premier on Netflix on Friday, Oct. 16, "is being positioned as a potential awards season contender and features an all-star cast," according to NJ.com.
The drama is based on the true story of the infamous 1969 trial of the Chicago 7 who organized protests during the 1968 Democratic National Convention in Chicago.
Movie trailers, cast and crew filled the Florham Campus for two days last November, as students were able to witness Sorkin in action, directing scenes in Hennessy Hall with actors Joseph Gordon-Levitt (playing prosecutor Richard Schultz), Oscar-winner Mark Rylance (playing William Kunstler), Frank Langella (playing Judge Julius Hoffman) and other stars.
The making of the set
Set decorator Andrew Baseman, most recently known for his work on "Crazy Rich Asians" sat down with FDU film student Kristen Brockmiller to discuss the process behind designing a set for a period film. Watch the full interview below.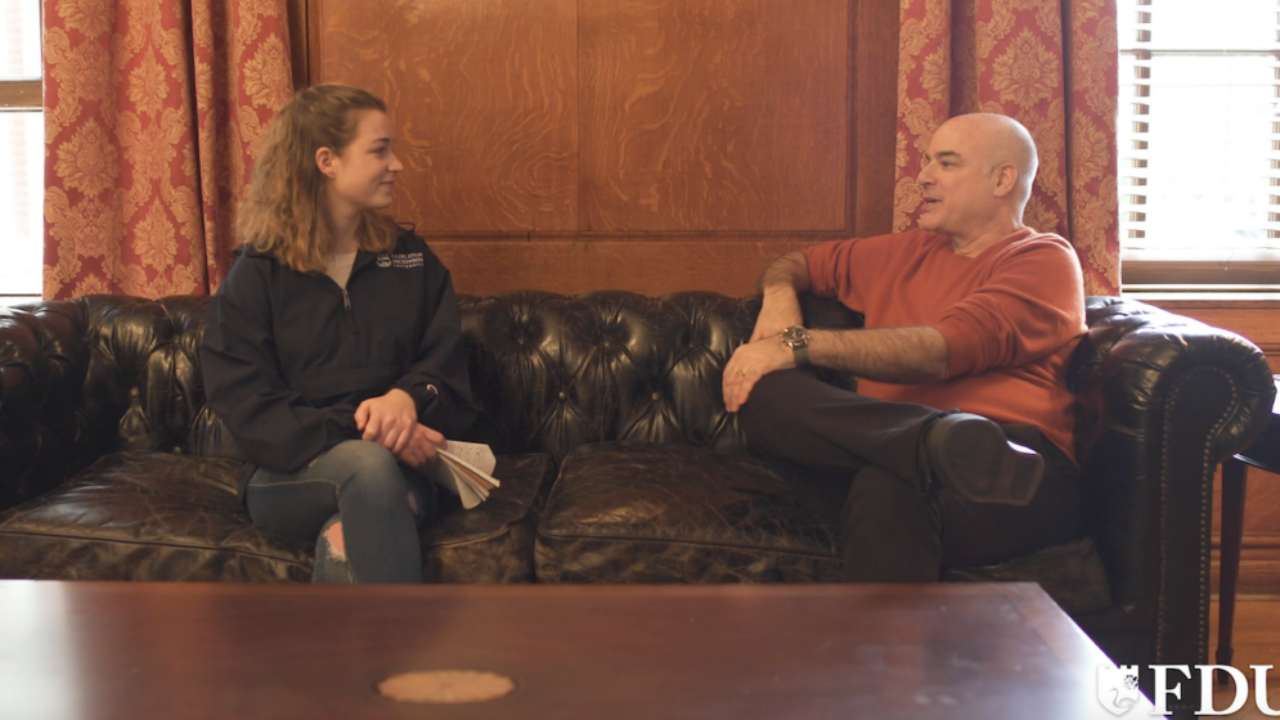 Set Design
Experiential learning
FDU film students had the opportunity to volunteer as production assistants, take tours of the film set and network with crew members. Some students were even lucky enough to watch Sorkin direct a scene with Gordon-Levitt in the hallway of Hennessy Hall.
Check out more behind-the-scenes of the Hollywood magic at Hennessy Hall in our Facebook album here.