Three from FDU named to NJBIZ's Education Power 50 List
Fairleigh Dickinson University President Christopher Capuano, Dale Caldwell, executive director of FDU's Rothman Institute, and Krista Jenkins, professor of political science & executive director of the FDU Poll were named to the NJBIZ Education Power 50 list for 2020.
The NJBIZ Education Power 50 list profiles leaders at education institutions who are "responsible for managing [education] organizations, making policies that directly affect the institutions or are themselves directly responsible for imparting knowledge to students, apprentices and the citizenry at large."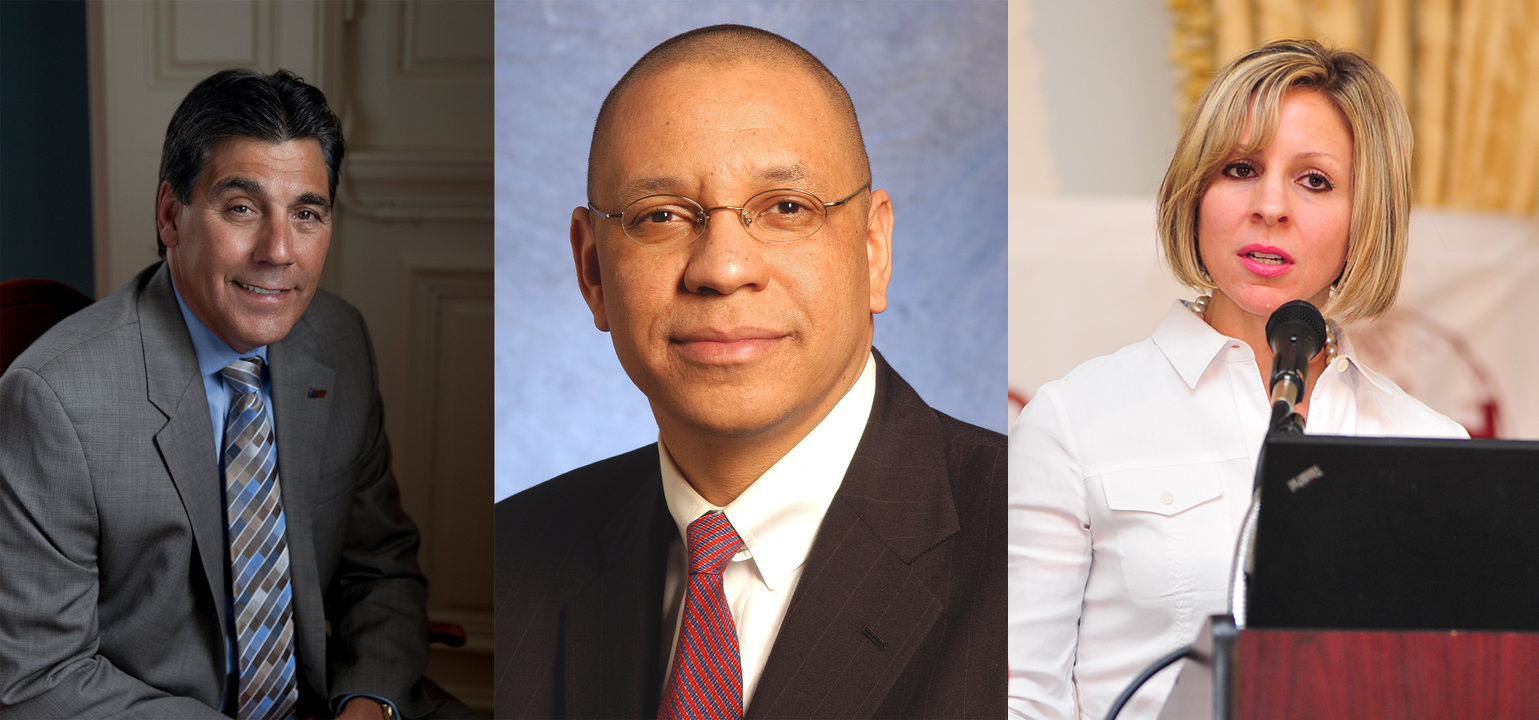 From left are Capuano, Caldwell, and Jenkins.
The University is also honored to be ranked highly in recent NJBIZ lists in the following categories:
Top 10 in New Jersey's Top Colleges & Universities
Top 10 in New Jersey's Top MBA Programs
Devoted to the preparation of world citizens through global education, Fairleigh Dickinson is New Jersey's largest private university and features more than 100 liberal arts and professional degree programs, two international campuses, dozens of partnerships with internationally renowned institutions and special programs and status within the United Nations.