TV Star Andre Braugher headlines WAMFest 2021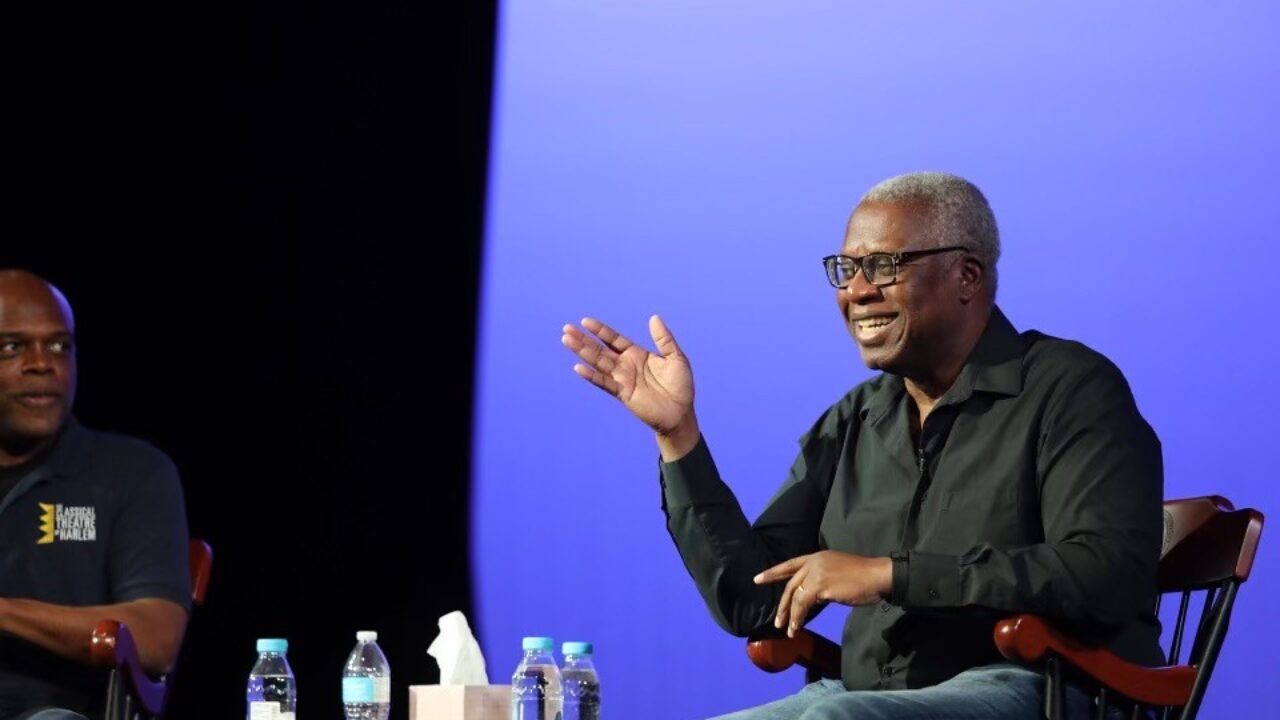 Wamfest 2021
Access WAMFest on YouTube here
November 22, 2021 – Fairleigh Dickinson University's School of the Arts hosted the annual WAMFest (Words, Arts, and Music Festival), with television star and Emmy Award-winning actor Andre Braugher in conversation with Ty Jones, artistic director of The Classical Theatre of Harlem, headlining the event on Monday, Nov. 22 at the Florham Campus in the Dreyfuss Theater.
WAMFest kicked off earlier in the afternoon with "What's in a Name: An Interactive Workshop, a celebration of our diversity" presented by Arts by the People, featuring poets and dancers. The event concluded with an open mic in which students were able to share their own poems and spoken word pieces.
Click here To View the Facebook album
WAMFest is an annual series of readings, interviews, talks, and performances hosted by Fairleigh Dickinson University's School of the Arts. WAMFest brings successful artists of various art genres to the campus to inspire and inform students and the community. Past guests have included Bruce Springsteen, Robert Pinsky, Roseanne Cash, Eugene Mirman, Jonathan Demme, Talib Kweli, Mark Morris, Neil Gaiman, Ice-T, Sean Astin, Chita Rivera and Laverne Cox.
WAMFest has been made possible in part by funding from Morris Arts through the New Jersey State Council on the Arts/Department of State, a Partner Agency of the National Endowment for the Arts. Special thanks to FDU Trustee Robert and Patricia Pures.