Two FDU degrees set corrections director on the right path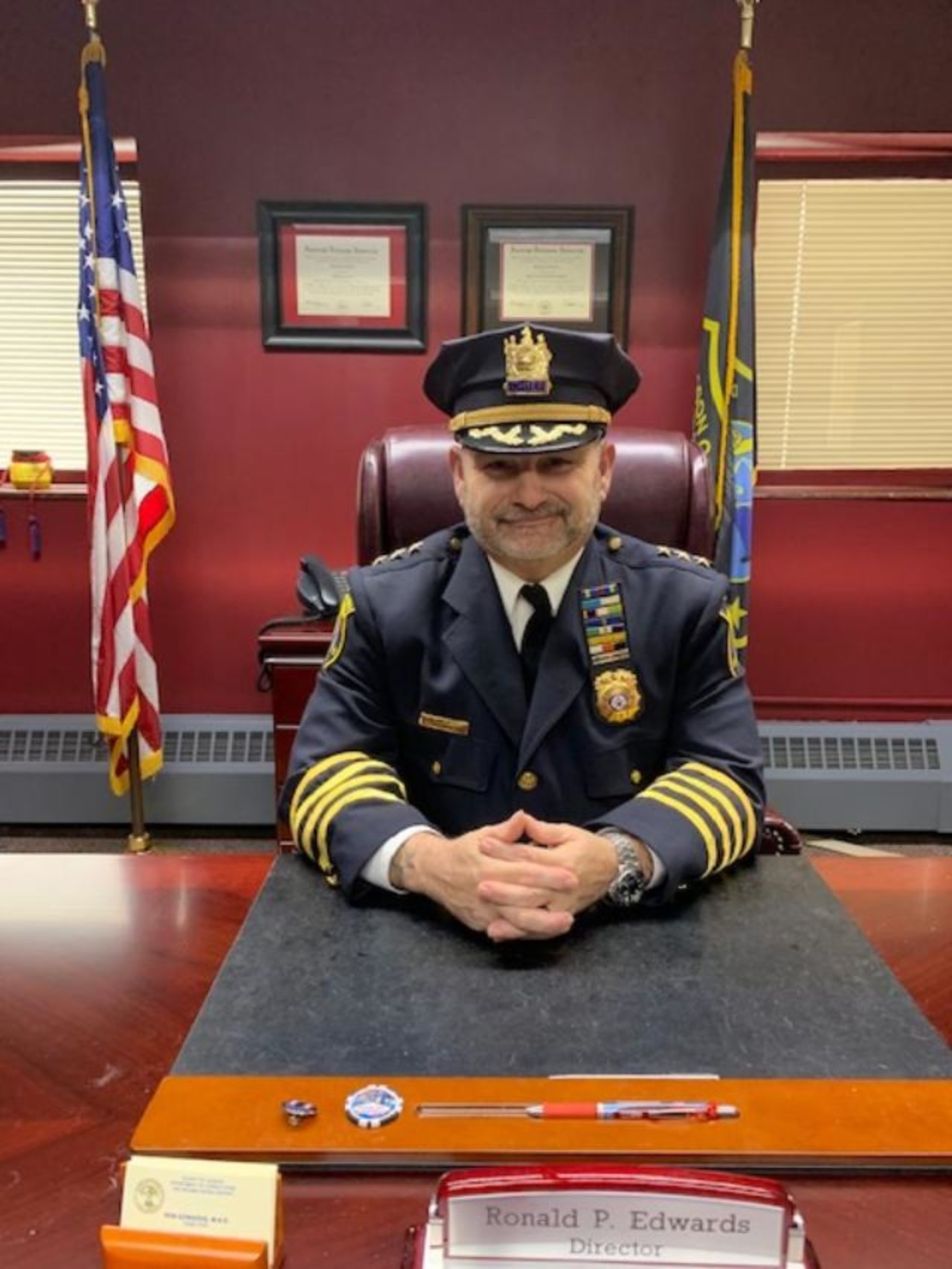 By Karthik Aggarwal
January 15, 2019 — Ronald Edwards, BA'16, MAS'17 (Metro), dropped out of high school when he was 15 years old.
Eventually, he found a career in the Hudson County Department of Corrections and Rehabilitation. But later, when he didn't receive a high enough score on his civil service exam to earn a captain position, he decided it was time to go back to school.
Now, Edwards commands one of the largest jails in the country, overseeing a $119 million yearly operating budget and leading over 700 employees — after earning a Bachelor of Arts in Public Administration and a Master of Administrative Science from Fairleigh Dickinson University's Petrocelli College of Continuing Studies.
"I don't believe there's a day that goes by that I don't utilize what I learned at Fairleigh Dickinson University, from strategic planning, financial analysis, staff development and the value of succession planning," says Edwards. "I am indebted to FDU.'"
After earning his bachelor's degree from FDU, Edwards was promoted to deputy director at the Hudson County's Department of Corrections and Rehabilitation. Shortly after receiving his master's degree, Edwards was appointed director of the department in August 2017.
"It turned out I was a really good role model for my daughters. When they thought it was getting too tough for them, they saw me doing my homework at 1:30 a.m. and going to work full time. It gave them the fortitude to hang in there and finish their degrees," he says.
Edwards notes that he promotes education and development among his staff, after realizing the benefits of higher education at FDU, and further credits the University for imparting a global perspective on him and broadening his sense of humanity.
"Education made me view the world and people in a different manner. I now look at people with an understanding that all of my actions have consequences that can be positive or negative to other human beings," Edwards says. "I didn't know or realize it prior to my education. I sit in a leadership position, and I have to make decisions that affect people's lives."
Edwards felt reluctant to further his education, at least, but ultimately found that it's enriched his life in ways beyond what he thought possible.
"I didn't want to go back to school. I just saw it as a way to get a piece of paper to a position. I looked at going back to school as a task rather than as enrichment," he says. "[But] if you're doing it just for a piece of paper, you're cheating yourself. Invest in yourself. I don't think people value themselves as much as they should."
For Edwards, learning that a good leader puts his people first is one of the most important lessons he learned at FDU.
"I previously thought people answer to the leader of their organization. My perspective now is, I answer to the people of this organization," he says. "No one serves me; I serve them."