BA MA Industrial Organizational Psychology: combined degree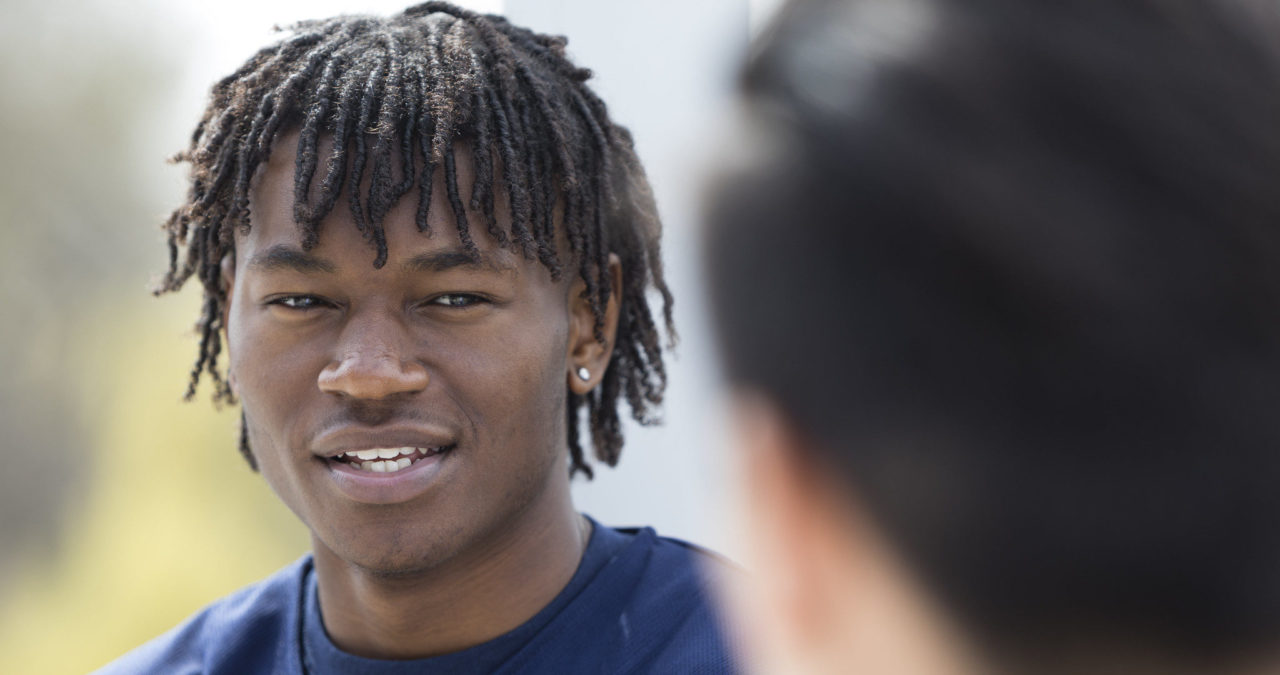 The specialization in industrial/organizational psychology is designed to equip the graduate with a working knowledge of practices and procedures in applying psychology in a variety of organizational settings.
Admission requirements
This program allows students to complete the typical B.A./M.A. course sequence in five years, rather than the usual six years, of full-time study.
Students must have completed a minimum of 60 undergraduate credits in an accredited two-year or four-year college or university, with a minimum of 9 credits in psychology. A course in statistics must be completed before applying. If students are transferring into the University, they must have completed at least 9 credits at FDU before they can apply. Students' academic and work experiences should reflect a strong potential for successfully completing the academic requirements of the accelerated B.A./M.A. program. Academic potential will be determined by the graduate Admissions Committee of the Department of Psychology and Counseling on the basis of the following:
Completed application (available in the Department of Psychology)
Academic transcripts
Three letters of recommendation
A résumé indicating prior work and life experience
A personal statement regarding academic and career goals
A personal interview
The decision to accept applicants will be made on the basis of the foregoing data.
Degree Plan
Psychology (Undergraduate) 26 credits
Experimental Elective to be selected from:
The next group of courses are graduate courses, some of which students would be given dual credit toward their BA and MA requirements. These courses would be taken during the fourth and fifth years. The majority of graduate classes are offered in the early weekday evening hours, a few Saturday classes may also be required.
Graduate Thesis or Additional Courses
Students may complete a research thesis OR complete Techniques of Interviewing and a graduate course from the management area. This elective must have faculty approval prior to registration.
Research Opportunities:
Students are encouraged to work with faculty on research. A variety of opportunities are available to help students understand the research process and learn how to conduct their own research studies. The following opportunities are available to our students:
Work on Fairleigh Dickinson's own Journal of Psychology and the Behavioral Sciences which publishes student research. Students can submit their own research, review submissions, edit accepted articles, and/or help format articles for publication.
Complete a thesis research project as part of the MA program.
Work with faculty on their ongoing research projects. This could entail a variety of activities such as preparing materials for presentations, searching for related published research in databases, data entry, preparation of tables and charts, data collection and analysis, and assisting in the writing and editing of articles.
Thesis Examples:
Below are Sample Titles of Thesis Completed by our Students
A comparative exploration of job analysis methodologies
Men, masculinity and the FMLA
Employers' accessibility to employees and employees' perceptions of such accessibility
An examination of flextime preferences in business
Individual differences during college adjustment: Examining the role of personality, gender, role, stress and coping
Work accessibility as perceived by a college population
Assessing incremental validity of situation judgment inventories in predicting first-year GPA
Internships:
Listed below are some local organizations (and their industry) which have sponsored internship opportunities for our students. Students gain valuable experience in the work place and are able to apply the concepts learned in the classroom. Many of the internships are paid. The faculty works with our Career Services department to find and place students in internships. Due to the program's long and successful history, many of the placements are with FDU graduates who have moved up in their organizations and are in positions to hire interns themselves. A sampling of organizations is listed below alphabetically.
ADP (payroll and human resource services)
Altitude Staffing (staffing services)
American Conference on Diversity (non-profit diversity services)
Applied Skills & Knowledge (measurement and analysis consulting services)
AT&T (telecommunications)
Drum Associates (executive search services)
Fairleigh Dickinson University (Career Services office)
Glaxo Smith Kline (pharmaceuticals)
L'Oreal USA (beauty products)
The Metrus Group (human resource related consulting services)
Novartis (pharmaceuticals)
Prudential (insurance and financial services)
Sanofi (pharmaceuticals)
Tiffany's (luxury goods)
Verizon Wireless (telecommunications)
The WorkPlace Group (recruitment and consulting services)
Wyndham Resorts International (hotel and tourism
Doctoral Studies:
Our graduates have the option to continue their graduate studies and apply for doctoral programs in the field of industrial/organizational psychology. The following are some universities where our graduates have been accepted:
University of South Florida
Florida International University
Rutgers University
Stevens Institute of Technology
Hofstra University
SUNY- Albany
Alliant University
Illinois Institute of Technology.
Contact Information
Dr. Robert Griffo, Director, M.A. in Industrial/Organizational Psychol
973-443-8556
rgriffo@fdu.edu