Higher Education Administration MA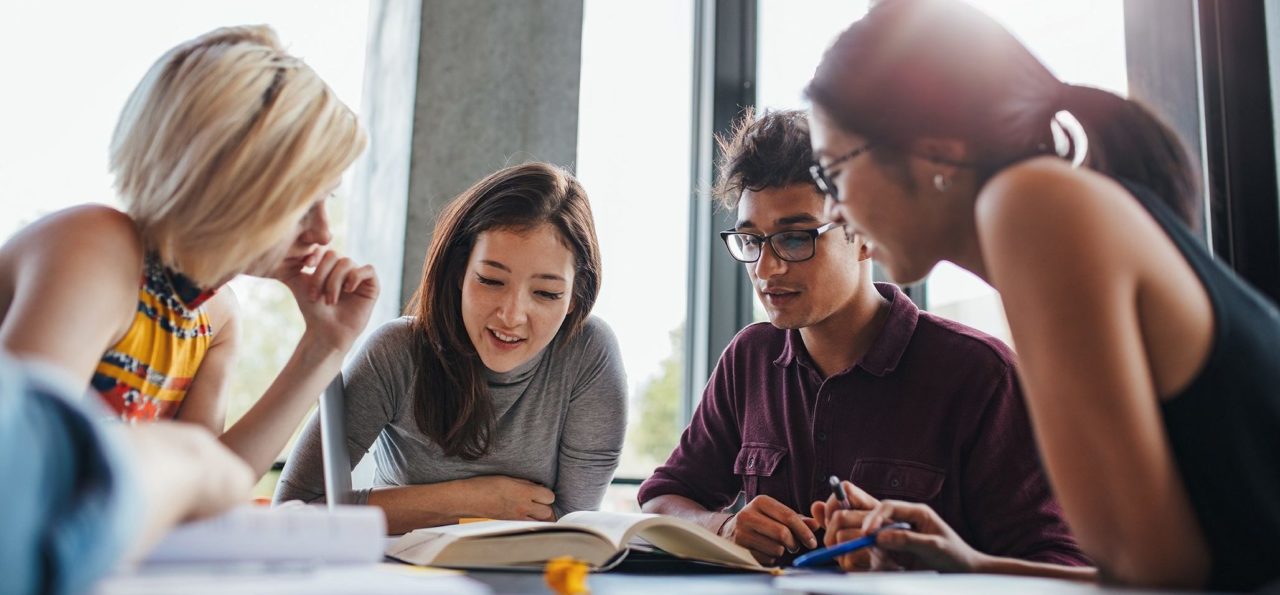 The Master of Arts in Higher Education Administration (MAHEA) and Doctor of Education (EdD) are the perfect solution for current and aspiring professionals who seek to advance their credentials for a career in administrative and student support services in higher education.
What sets us apart
Our focus on Administrative and Governance aspects of student services, as compared to a counseling focus, provides the management skills needed for a successful career in higher education. Evolving from our former Master of Arts in Student Services Administration (MASSA), the FDU MAHEA explores both the theoretical and practical sides of higher education administration – from admissions and financial aid, to student affairs and residential life, and from intercollegiate athletics, and student activities, to campus security and records and registration.

Your Bridge to Doctorate program. MAHEA students will receive advanced standing into the EdDin Higher Education program upon admission. Here's what it looks like:
Apply 6-9 credits of your 36-credit MAHEA degree towards the 45-credit EdD upon admission.
Once in the MAHEA, students must be accepted into the EdD program and maintain the required GPA and program requirements to advance to the EdD.
The EdD in Higher Education is a fully on-line 45-credit program designed to bring fresh insights to the critical issues facing colleges and universities. Our practitioner-driven degree offers immediate real-world application and can be completed in 26 months without career interruption. The curriculum provides a strong understanding of the history, culture and structure of higher education and a firm foundation in such operational areas as enrollment management, leadership, strategic planning and use of data analytics to understand the systemic issues affecting higher education today.
Program highlights
Offered 100% online, to suit your timetable, professional and lifestyle demands, and preferred learning style
Gain critical leadership, communication and problem-solving skills needed for a successful career in higher education
Acquire real-world experience with a required 3-credit internship
Focus your education by also earning a graduate certificate in one of three specialization areas
Learn from faculty with extensive industry experience
Benefit from specially priced tuition rates designed for recent graduates and professionals from competing colleges who receive little or no reimbursement
Admissions requirements
Completed online application. There is no fee to apply.
A bachelor's degree from an accredited college or university with a minimum GPA of 3.0.
Official transcripts
Current professional resume
English proficiency test
GMAT and GRE scores are NOT required
Degree requirements
The Master of Arts in Higher Education Administration is a thirty-six (36) credit hour, non-thesis program consisting of 18 credits of required core courses, which include a 3 credit course in a college student personnel internship, and 15 credits of electives. A final project paper is also required. The program offers four specialization areas and students must complete six courses (18 credits) in an area of specialization to be awarded a certificate in that area.
Required Courses 
(Many courses available in online modality)
Master's project
Students will be required to complete the master's project (capstone) during their last term of study in the Higher Education Administration program. Although it is required for graduation, no credit is awarded for the project. Requirements — including parameters for the final project and specific benchmarks that must be met — will be introduced early in the program during the Research Methods course. Full-time faculty will evaluate the project to determine whether it meets graduation requirements.
Contact Information
Dr. Kate Spence, Interim Director of the School of Education 
Contact Information
Dr. Louis Ray, Director, Ed. D. in Higher Education Program 
louis34_ray@fdu.edu 
Associate Professor of Education