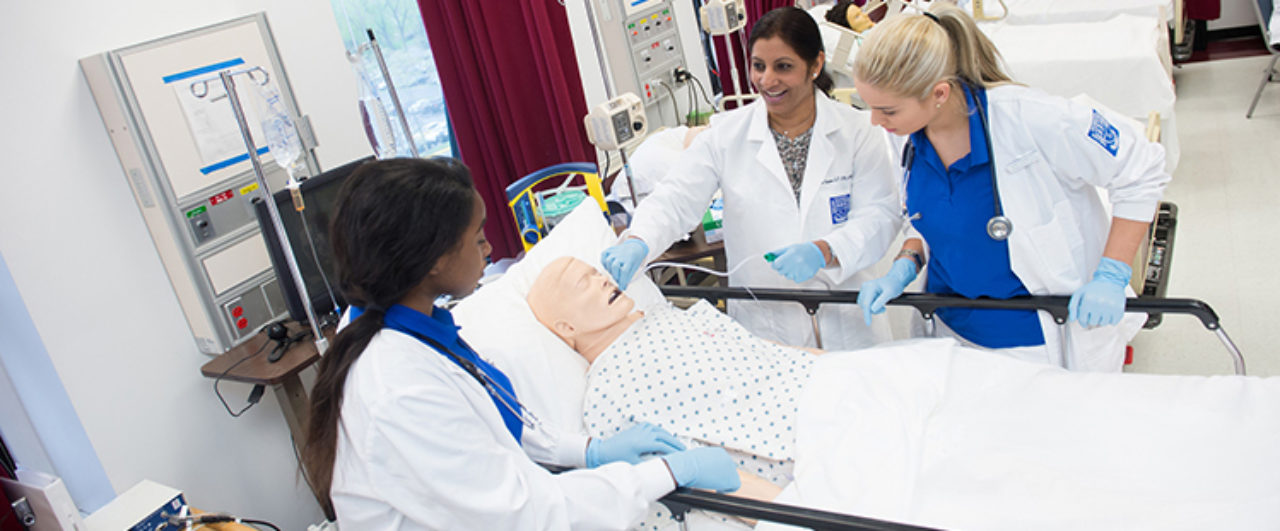 The Master of Science in Medical Technology program will prepare students to further their career and develop additional knowledge and skills. It will provide students with a solid understanding with advanced courses in Biology, Chemistry, Computer Science, Business, Administration and Research.
Upon successful completion of the program graduates will be prepared to pursue roles including laboratory managers, education coordinators, science faculty members and research associates in industry, public and private sectors.
Employment rate in various healthcare agencies in the tri-state area – 100%
Salary range after completion of Master of Science in Medical Technology degree by the Bureau of Labor Statistics –  $51,770 – $82,090
Admission Requirements
Graduation from an accredited college or university.

Grade point ratio (GPR) of 3.00 or higher.

Bachelor of Science in medical technology or in biology.

Twelve- to 15-month clinical training program in the undergraduate curriculum.

Registration as Medical Technologist of the American Society for Clinical Pathology and two years of clinical experience.




(The latter may be completed concurrently with course work, in which case full matriculation for the degree is not permitted until the two full years of experience are presented.)

Undergraduate courses in statistics (inferential and descriptive).

Three letters of recommendation (academic/professional).

An essay on one of two topics: "Why did you choose graduate education?" or "What do you plan to do with your master of science degree?"
Applicants who have not completed all requirements for admission to the degree program may be permitted to enroll in classes for credit on a non matriculated or non degree basis.
Degree Plan
Biology/Chemistry (12 credits)
Computer Science (6 credits)
Select 6 credits from the following:
Administration/Business (6 credits)
Select 6 credits from the following:
Medical Technology (11 credits)
Special Information
Satisfactory completion of a minimum of 35 credits consisting of 12 credits of biology/chemistry; 6 credits of computer science; 6 credits of administration or business courses; 5 credits of research, including a research project; and 6 credits of Clinical Practicum.
Upon admission to the M.S. in medical technology program, a student is required to meet with the associate director of allied health from the School of Nursing and Allied Health to discuss a program plan suitable to his or her interests.
Contact Information
Prof. Marilyn R. Rubin
201-692-2847
rubin@fdu.edu