March 27, 2017
Dear Colleagues and Friends,
As I noted at Academic Convocation earlier this academic year, our University has transformed the lives of countless students over the years, and now we must turn our attention to transforming our University. It is time to build on our strong foundation and grow FDU into one of the best private universities in the New York metropolitan area.
To begin this transformation, we developed a very comprehensive five-year strategic plan that is now in its second full year. As we start the second half of the semester, I thought this would be a good time to provide an update on some of the plan's key initiatives. The plan is a long one, as many of you know, so I will focus on a few highlights.
One of the main parts of the strategic plan is to develop and expand key centers of academic excellence at the University — in health sciences, hospitality, business, public and global affairs, and the arts, to name a few. In health sciences, we admitted our second class of BSN students at the Florham Campus in the fall, our first class of MSN students this spring, and we expect to enroll 60 new students in the BSN program and 20 new students in the MSN program next fall, including our first cohort(s) of community college transfer students. We also anticipate the arrival of our first students in the new BS in Health Studies program, which will start in the fall at both the Metropolitan and Florham campuses. Preparations to launch the Doctor of Physical Therapy program, namely developing a case for accreditation by the Commission for Accreditation in Physical Therapy Education (CAPTE), are continuing as well.
At the School of Pharmacy and Health Sciences, we began the academic year by opening a new floor and welcoming our fifth consecutive class of more than 85 pharmacy students. In addition, our School of Pharmacy and Health Sciences was recognized as one of New Jersey's Best Places to Work by NJBIZ magazine, for the second year in a row. Moreover, we are seeing great student success in post-graduate fellowships and residencies in pharmacy, and we have signed additional partnership and affiliation agreements to support our students. We also have created several new student programs, including mini-residencies at several medical centers.
Within the Lewis Center for Healthcare Innovation and Technology, we began working with the Accreditation Commission for Health Care to develop a curriculum and educational resources on best practices in sterile compounding. In addition, the Initiative for Patient-Centered Innovation and the Medical Innovation Impact Index have continued to receive very favorable reviews in multiple media outlets, including Forbes Magazine and The Wall Street Journal.
For the International School of Hospitality and Tourism Management, we are finalizing a large gift agreement with a global hospitality corporation to support the construction of a new academic facility for the hospitality school and for executive and continuing education. The new facility is likely to be a wing of a new Campus Union Building that is proposed for the Metropolitan Campus. In the next few weeks, leadership will be appointed and charged to move this project forward quickly. We also recently hired a program coordinator for a new hospitality program at Wroxton College. The MS in Hospitality Management Studies will be the first full degree program offered at Wroxton College in more than 50 years and is expected to enroll its first class this coming fall. Finally, the accreditation site visit conducted earlier this year by the Accreditation Commission for Programs in Hospitality Administration (ACPHA) went very well, and we expect to achieve full accreditation status by July 2017.
We are also planning to commence a much-needed perimeter improvement project at the Metropolitan Campus this summer, pending anticipated municipal approvals in both Teaneck and Hackensack. Improvements will include new monument signs that will be constructed at key locations on campus, new and more directional signage, fencing and other perimeter identification, as well as other landscape improvements.
At the Silberman College of Business, we have successfully created several exciting programs for prospective students that brought more than 500 New Jersey high school students to campus and that promise to increase the size of our freshman classes in business beginning in fall 2017. We have identified wealth management education as a key growth area for the college. We also enrolled our first class of students this spring in the new online MS in Digital Marketing program and began a new onsite MBA program at Integra LifeSciences.
As many of you know by now, earlier this academic year we received a generous gift of $2.5 million from the Orefice Family Foundation to support the launch of the School of Public and Global Affairs. We have now formed an advisory board with an executive council that has begun a major fund-raising campaign for the new school, and we have also initiated a search for a new dean. The appointment of a new dean is expected before the end of the spring term.
An advisory committee has been formed, and we have major events planned this year to cultivate funds and friends for our new School of the Arts, which we will launch in fall 2018. An integrated curriculum is being developed, and proposals for new graduate programs in film and animation have been submitted to the Deans' Council for review. In addition, connections have been forged with several arts groups.
This year, FDU is celebrating its 75th anniversary. We have come a long way since our institution was founded in 1942 with a full-time class of just 60 students. But as impressive as our growth has been, we still have much work to do and so much more to achieve. To do that, we will have to invest very wisely in our future, and we will certainly need to attract new resources. Toward that end, I am pleased to report that we have officially entered the quiet phase of our new $75 million capital campaign, "One University, Many Dreams," with early commitments totaling more than $15 million. This will be a historic venture for us, one that will propel the University to many important achievements.
But fundraising will only take us so far. We must also increase enrollment and revenue, and we expect to do this in several ways, including the development of a robust online learning division at the University, which will help us extend our reach. We are currently examining several potential online program managers to help us with this goal.
Finally, as noted in the 2015–2020 strategic plan, we are closely examining all of our programs, including undertaking cost analyses at the program level that will help us make data-driven decisions concerning building, streamlining, and possibly eliminating some programs on one or both New Jersey campuses. We must better define and differentiate each of our New Jersey campuses, focusing our programs, services, and resources on each campus more strategically, while eliminating duplication across campuses wherever possible. Given the many challenges facing higher education today, the decisions we make going forward will be critically important to our future and will likely determine our future success.
Let me end by emphasizing that all proposed changes will be considered very carefully, with input from the faculty and staff, and with the best interests of our students and the long-term future of the University first and foremost in mind.
I will continue to keep you updated when new initiatives or plans emerge, are developed, or become finalized. With your cooperation and continued support, I am certain that we will transform FDU into the University we all would like to see it become, and that we will enjoy a long and prosperous future.
Sincerely yours,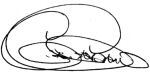 Christopher A. Capuano, Ph.D.
President