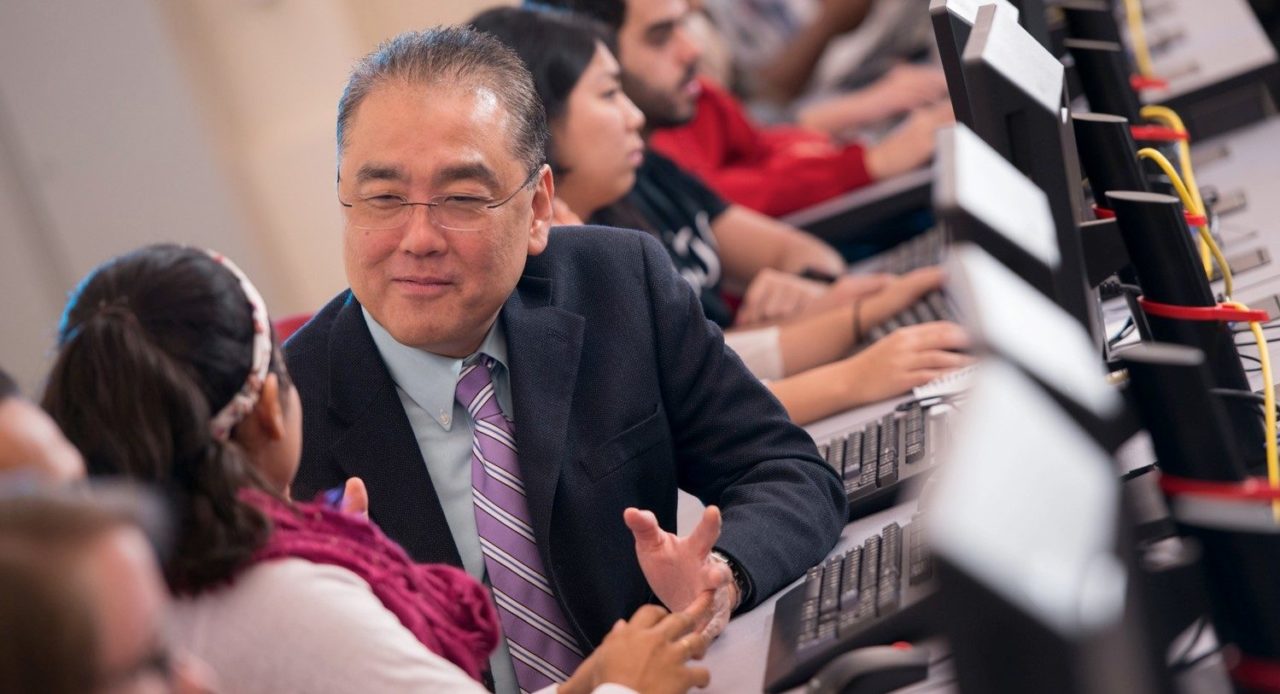 Honors and Recognitions
​
National Security Agency (NSA) and Department of Homeland Security (DHS) designated Programs ​
The BSCS and B.S. Information Technology programs with specific 

concentrations are designated as CAE-CDE (Center of Academic Excellence for 

Cyber Defense Education) programs by NSA and DHS. 

​
Exemplary Models​
The Self-study Report of the B.S. in Electrical Engineering program was 

displayed at the 2017 ABET Symposium.

​

The Self-study Reports of the B.S. Computer Science (BSCS) and the four 

engineering technology programs were also displayed at the 2014 ABET 

Symposium. 

​
Best Outcome Assessment and Continuous Improvement Process​
Three visiting teams from three different commissions (EAC, CAC, and ETAC) 

of ABET complimented GHSCSE's outcome assessment and continuous 

improvement process as the most comprehensive and the best that they had 

ever seen. 

​
Wide Support from Alumni, Industry, the State 

of New Jersey, and Federal Agencies
​
Dr. Gregory Olsen donated $5 million, the largest gift in FDU history, to name Gildart Haase School of Computer Sciences (GHSCSE) in honor of his two former FDU professors.​
$1 million out of $5 million was used to endow GHSCSE's Technical Enrichment and 

Outreach Program (TEOP) 

​
GHSCSE received grants of more than $4 million from various organizations, the State of New Jersey, and federal agencies:​
$650,000 from the Mechanical Contractors Association of NJ

​

$475,000 from various donors for outreach programs

​

$245,000 through the State Equipment Lease Bond Act and NJ Bond Higher Education 

Funds

​

$140,000 of equipment grants from Motorola and IBM

​

$2 million, out of a $10 million grant that FDU recently received through the Building for 

Our Future Bond Act, to build new labs and upgrade facilities in GHSCSE

​

$400,000 scholarship grant from the National Science Foundation for mathematics, 

computer science and electrical engineering majors

​

$250,000 endowment from the Muscarelle Foundation to help maintain the Muscarelle 

Center

​

$300,000 from the National Security Agency (NSA) to develop hands-on exercises for 

cybersecurity, computing and engineering courses

​

$330,000 from the Department of Defense (DoD) under the DoD Cybersecurity 

Scholarship Program – two students awarded Cyber Scholarships

​