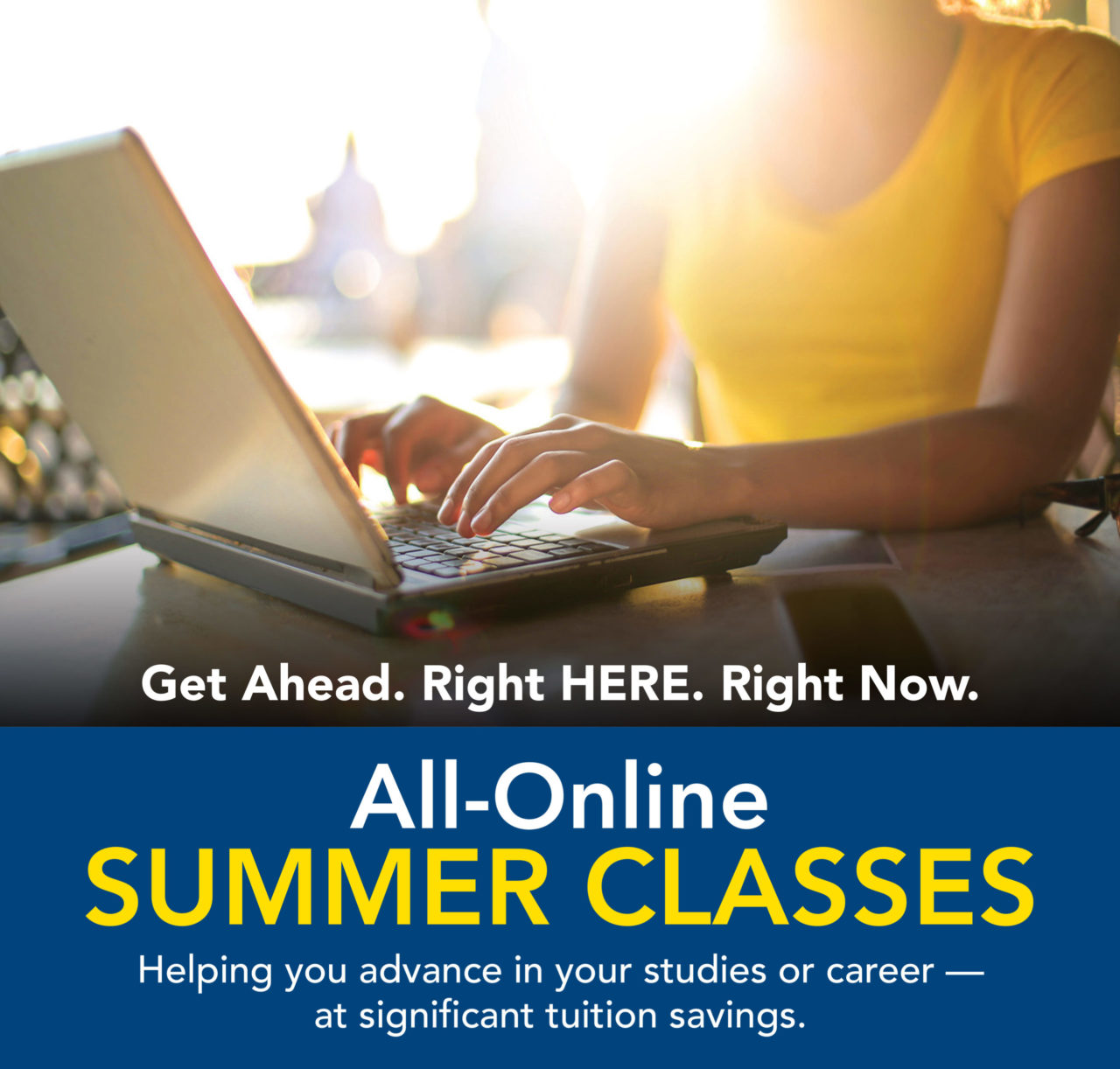 Get Ahead. Right HERE. Right Now.
FDU Online Summer Classes
For Adult, College and High School Students
SPECIAL SUMMER PRICING! 
All undergraduate summer courses — only 50% of the published tuition rate after registering for an initial 3-credit course at a regular tuition rate
All graduate summer credits — only 50% of published credit hour rates after registering for the first three credits at the regular rate
New in 2020! Special non-credit professional development courses for just $250 per credit hour equivalent!
NOTE:  Tuition Discount Exempt Programs — PharmD and 5-Year PsyD in School Psychology
Fairleigh Dickinson University's summer classes give you the perfect path to accelerate your degree studies — or boost your professional credentials — all at significant cost savings!  Take the fast track this summer with our all-online undergraduate and graduate classes, new non-credit and graduate career development offerings, and more. 
Classes run within three summer terms beginning May 18 and ending August 8.  
What to Expect During Summer Online 2020
As always, FDU's small class sizes mean you'll receive maximum attention and support — even online!
Your classes are taught by expert professors and will feature flexible online learning discussions and team assignments.
Technical support is available 24/7 from FDU's University Technology Assistance Center (UTAC)
You'll network and connect with fellow local, national, and global learners.
Summer Payment Plan
FDU offers a convenient summer payment plan that lets you spread the cost of your summer studies over monthly installments from May through August. If interested, you can sign up on WebAdvisor after you register for courses. To learn more, please visit our Payment Options page.
Financial Aid
Are you a currently enrolled FDU student taking more than 6 academic credits this summer? If you receive a Pell grant or a Federal Direct Loan, email or visit FDU's Office of Financial Aid for help in determining if you may be eligible for summer funding. (Note: Does not apply to non-credit courses.)