Summer Studies Admissions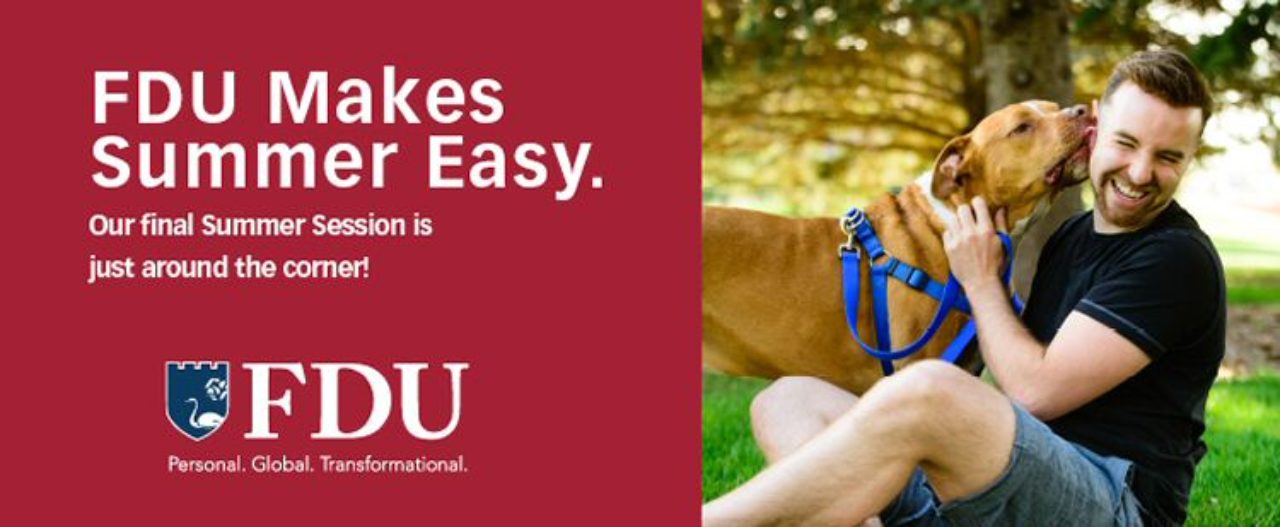 Summer Sessions 2020
Summer Session Schedule
Session I (Online only)
Session II (Online only)
Session III (TBA)
Summer Courses for 2020
Undergraduate and Graduate Students
See your Academic Advisor and Financial Aid Representative. Follow your usual registration process.
For Financial Aid: Pell Grants are available for summer. Please visit our financial aid section for more information.
Visiting College Students
Follow the steps below to enroll in summer classes. FDU reserves the right to cancel a scheduled class if enrollment is insufficient.
Complete the Application for Visiting College Students (PDF) including the signed/dated Registration Form and return with the $50 non-refundable fee (payable to Fairleigh Dickinson University). See the application for the address.
Provide an unofficial copy of your current transcript. This will enable Fairleigh Dickinson University to verify prerequisites (if applicable).
Receive confirmation and a request for payment by email and/or regular mail. Payment is required on or before the first day of classes. A complimentary FDU transcript will be mailed to the home campus address provided.
Contact Information
Office of Undergraduate Adult and Part-Time Admissions