Vancouver Campus Extracurricular Activities
FDU–Vancouver offers a wide range of opportunities for students designed to add balance to student life. At FDU, student intramural sports and activities play a key role. FDU staff work closely with students to facilitate the development of clubs and teams, and leadership opportunities for students.
Activities are various, including football/soccer, tennis, running, hiking, badminton, volleyball, and long boat racing.
Students also participate in a wide range of community service and volunteer opportunities, which have raised thousands of dollars for people around the world. In addition to events organized by the University, a wide range of trips, events, and activities are available to students through local service providers.
FDU-Vancouver Hosts Yaletown Rotaract Club
Rotaract is a Rotary-sponsored service club for young men and women ages 18 to 30. Rotary's most significant and fastest-growing service program, with more than 7,000 clubs in about 163 countries and geographical areas. Rotaract has become a worldwide phenomenon. One of the main purposes of Rotaract is to bring young men and women together to work to make the community and world a better place. Members of Rotaract are people who want to develop their leadership skills and become active members in the community.
Rotaract Club of Vancouver-Yaletown
842 Cambie Street
Vancouver, BC V6B 2P6
E-mail: Rotaract Club of Vancouver-Yaletown
ToastMasters International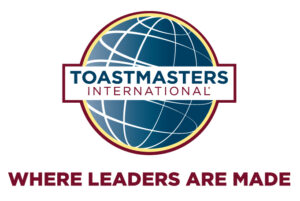 Toastmasters International is a nonprofit educational organization that teaches public speaking and leadership skills through a worldwide network of clubs. FDU Vancouver has a toastmasters club called Global Leaders. They provide a supportive and positive learning experience in which members are empowered to develop communication and leadership skills, resulting in greater self-confidence and personal growth. With Toastmasters, you can break barriers.
In the Toastmasters meeting, members evaluate one another's presentations. This feedback process is a key part of the program's success. Meeting participants also give impromptu talks on assigned topics, conduct meetings and develop skills related to timekeeping, grammar and parliamentary procedure.
Toastmasters meeting is a learn-by-doing workshop in which participants sharpen their public speaking and leadership skills in a no-pressure atmosphere. Come join the club and meet the team once a week for the workshops.
842 Cambie St, Vancouver, BC V6B 2P6
Contact- mac@elemtuswealth.com
Instagram – tm_global_leaders